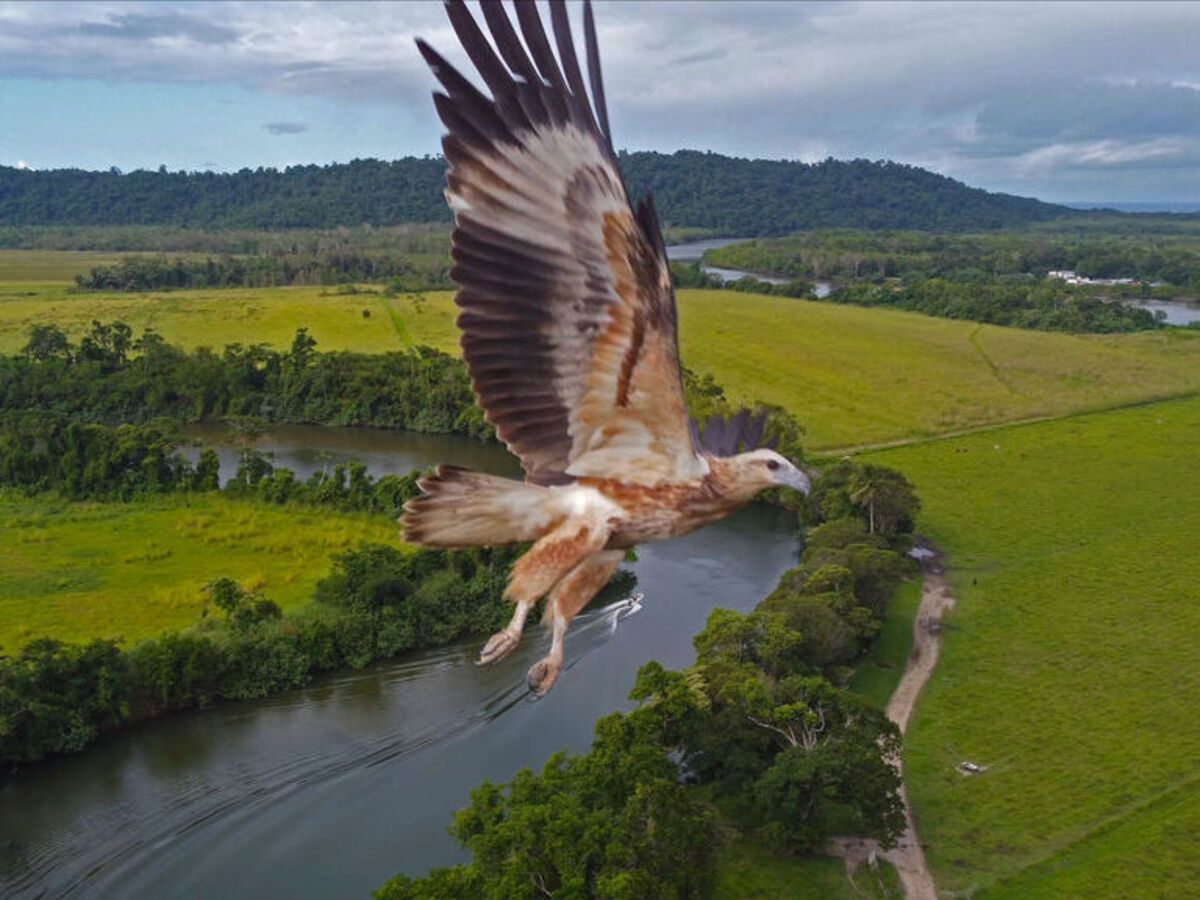 A pair of Cairns filmmakers has captured high quality footage of Australia's second largest bird of prey attacking their drone.
The video was shot last week on the Mulgrave River at Deeral, south of Cairns.
WATCH THE VIDEO BELOW
##ArticleBannerAd##
Drone operator Carl Tomich said he and his mate were in a tinny shooting a film for FN Crew's YouTube channel, which is dedicated to boating, camping, fishing and outback adventures.
"As we were driving along, just out the corner of my eye we see this bird – a sea eagle," he said.
"It starts following the drone.
"The drone gets a little higher and that bird gets in real close.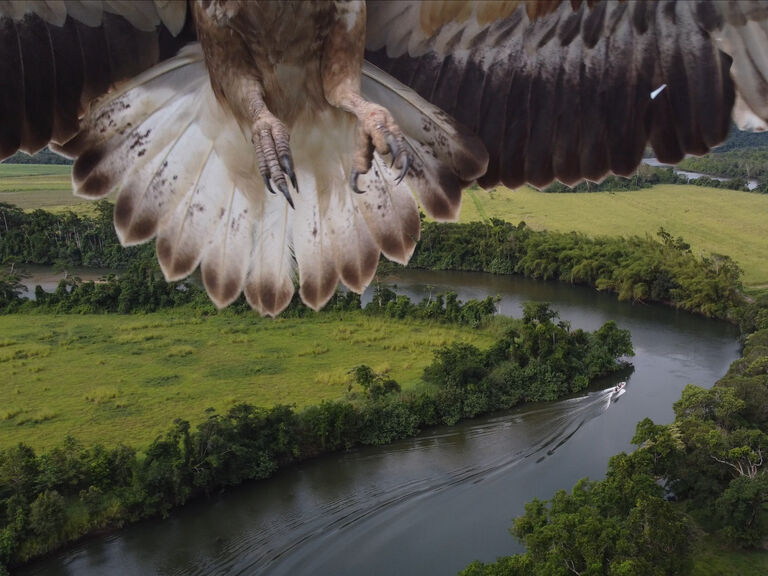 ##PQ##
"Then you can see him just staring at it – I don't know what he's thinking.
"I kind of freaked out, like I'm gonna lose this drone so I quickly tried to get the drone back to the boat.
"Luckily we do have a safe landing but that bird just keeps trying to swoop it."
Doug Herrington from Birdwatching Tropical Australia has identified the bird as a juvenile white-bellied (aka white-breasted) sea eagle, which will lose much of its brown colour as it reaches adulthood.
When fully grown, their wing spans measure 1.8m to two metres.
They feed mainly on aquatic animals such as fish and turtles have have also been known to take small mammals and other birds.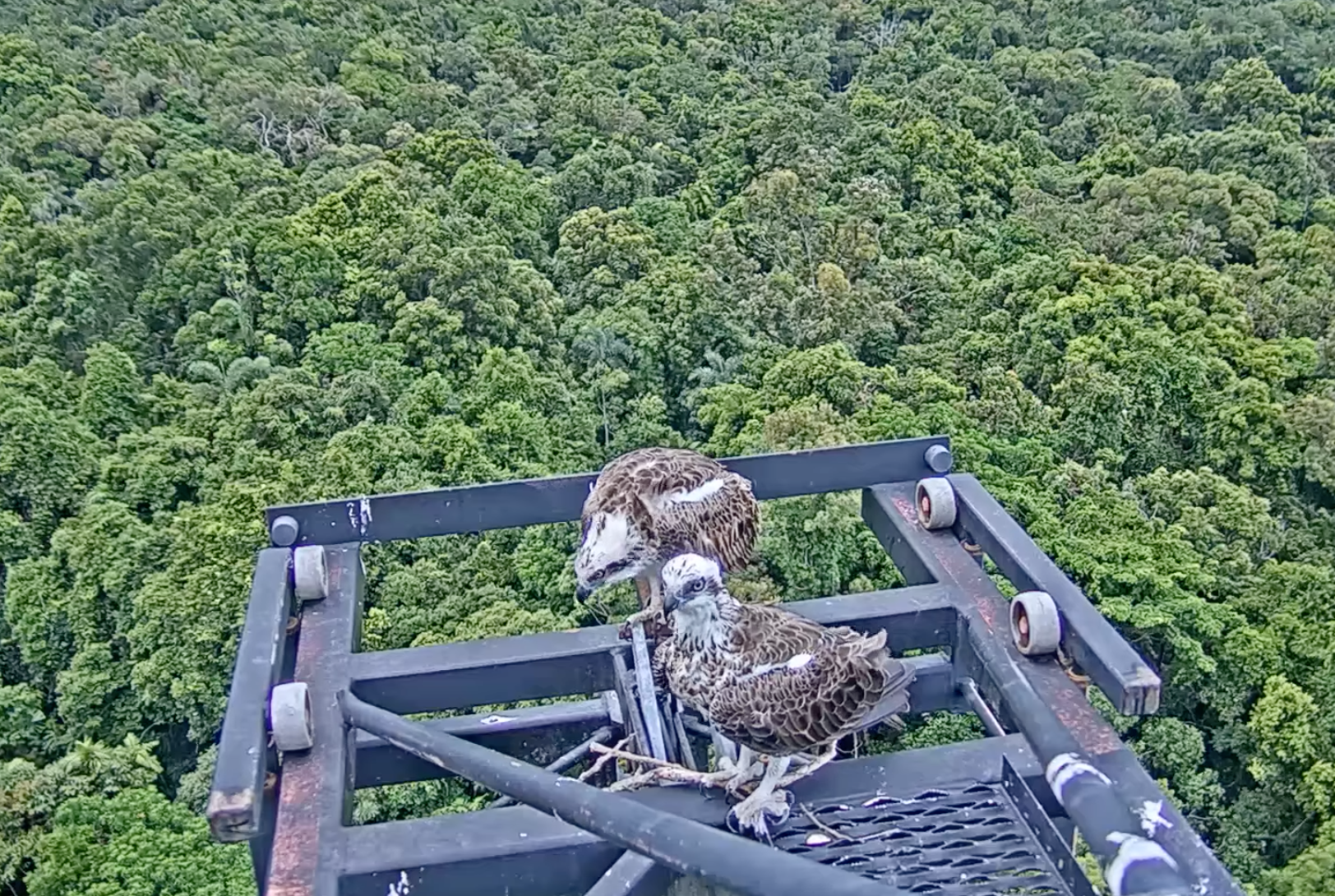 The footage has emerged as James Cook University's Daintree Rainforest Observatory has again begun filming a pair of ospreys that return each year to its high-altitude canopy crane jib to breed and rear their chicks.
The pair is now in the process of building a nest in preparation for laying eggs.
Main points
JCU's Daintree Rainforest Observatory has installed new cameras to monitor an osprey family
The nest has been built at the end of a canopy crane jib, high above the rainforest
Vision has captured everything from the eggs hatching to feeding time and sibling spats
It tries to take a swipe at the drone.