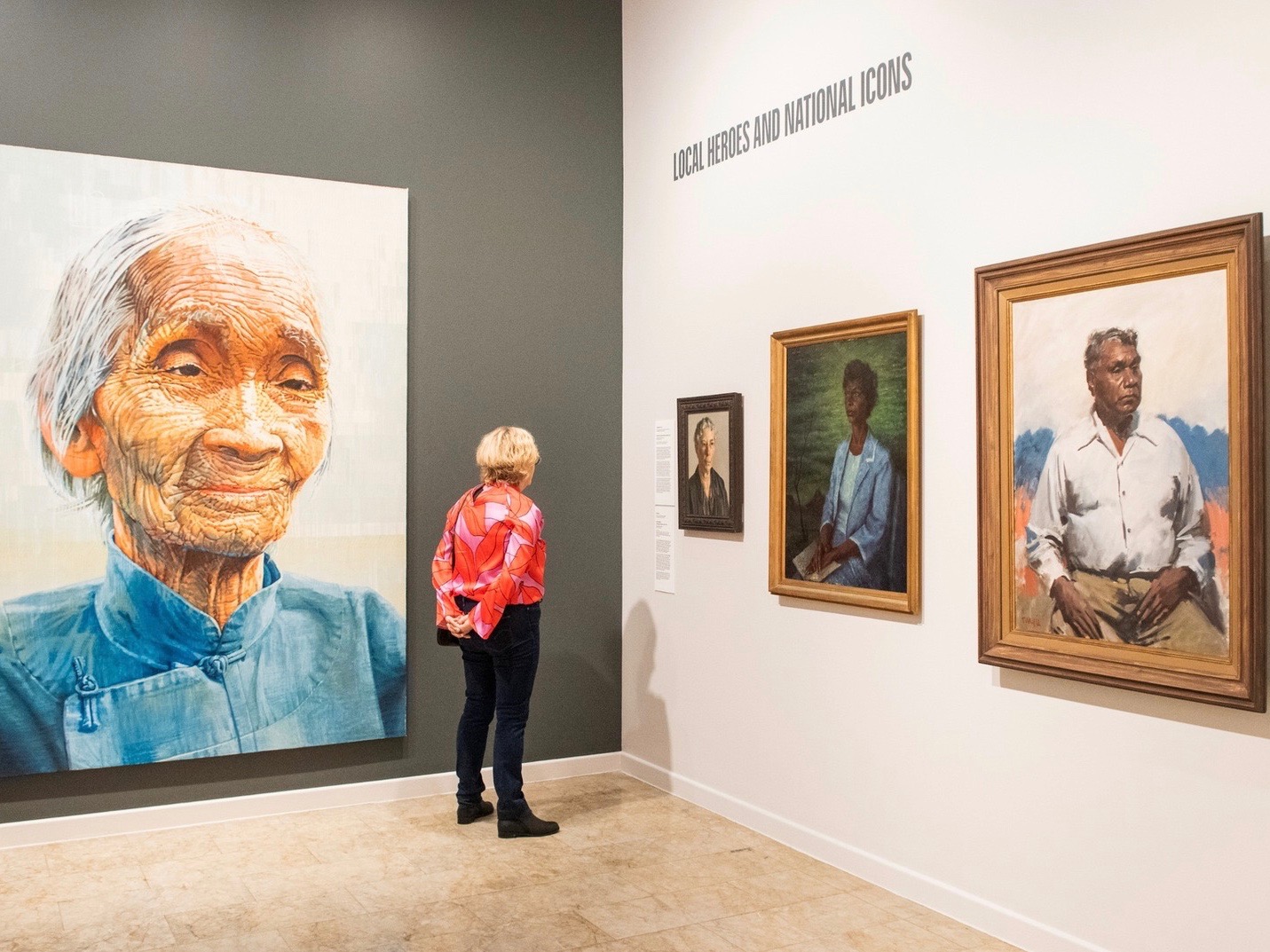 ##MP##
A year from becoming the first and only Queensland venue to host the historic Archibald Prize, Cairns Art Gallery is temporarily home to another major coup.
The landmark Archie 100: A Century of the Archibald Prize includes more than 100 works, each one chosen to celebrate a century of Australia's most recognised portraiture competition.
Carefully selected after a global public appeal to locate missing pieces, the works explore the award's rich history and reflect upon the changing face of our country.
##BA##
Among them is the 1996 unabashed self-portrait of Wendy Sharpe, one of only 10 female winners since the prize's beginnings.
Another is eight-time winner Sir William Dargie's 1956 portrait of Albert Namatjira – a year before the sitter and acclaimed artist in his own right became the first Indigenous person to be granted Australian citizenship.
Politicians, comedians, architects, scientists, fellow artists, friends and neighbours are just some common subjects, with controversies and the commonplace, the triumphant and the thwarted equally admired.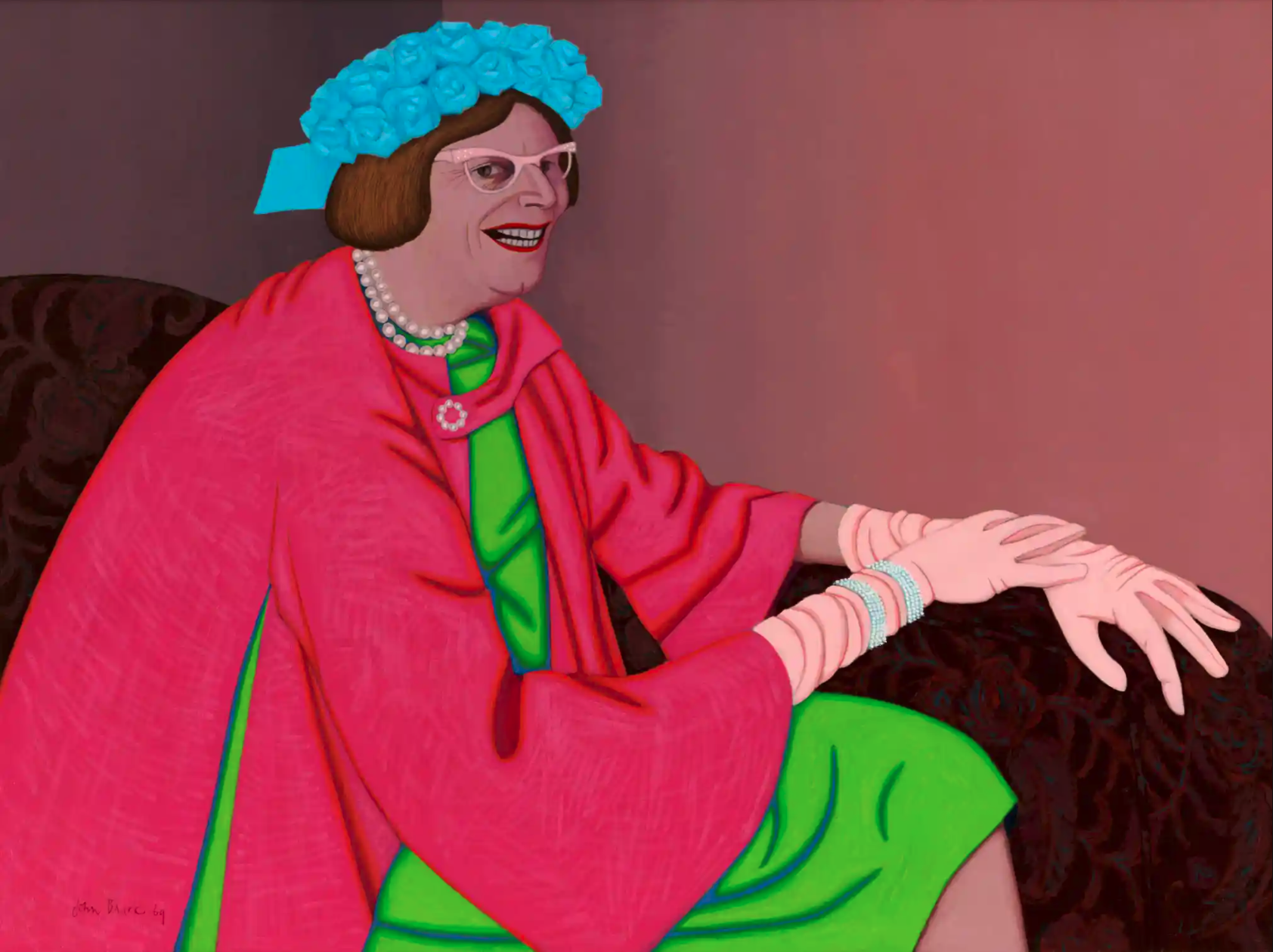 Art Gallery of NSW Director Dr Michael Brand said Archie 100 and the Archibald Prize online archive are an extraordinary record of the country's changing society and culture.
"Since its beginning, the Archibald Prize has attracted entries from both prominent and emerging artists in Australia and New Zealand, and celebrated figures from all walks of life, from famous faces to local heroes," Mr Brand said.
"Archie 100 is an enthralling exploration of some of the key moments in the evolution of the prize, from 1921 to today.
##PQ##
Exhibition curator Natalie Wilson said the collection includes works from every decade of the Archibald Prize.
"Each portrait selected offers an exciting glimpse into a specific moment in time," she said.
"Together, these works uncover changes in society in engaging ways, enabling people to experience how artistic styles and approaches to portraiture have changed over time.
"Visitors can expect to see and discover stories of renowned portraits of identities from the past century, magnificent portraits of intriguing characters whose names have today been forgotten, and works that have not been seen in public since first being exhibited in the Archibald Prize."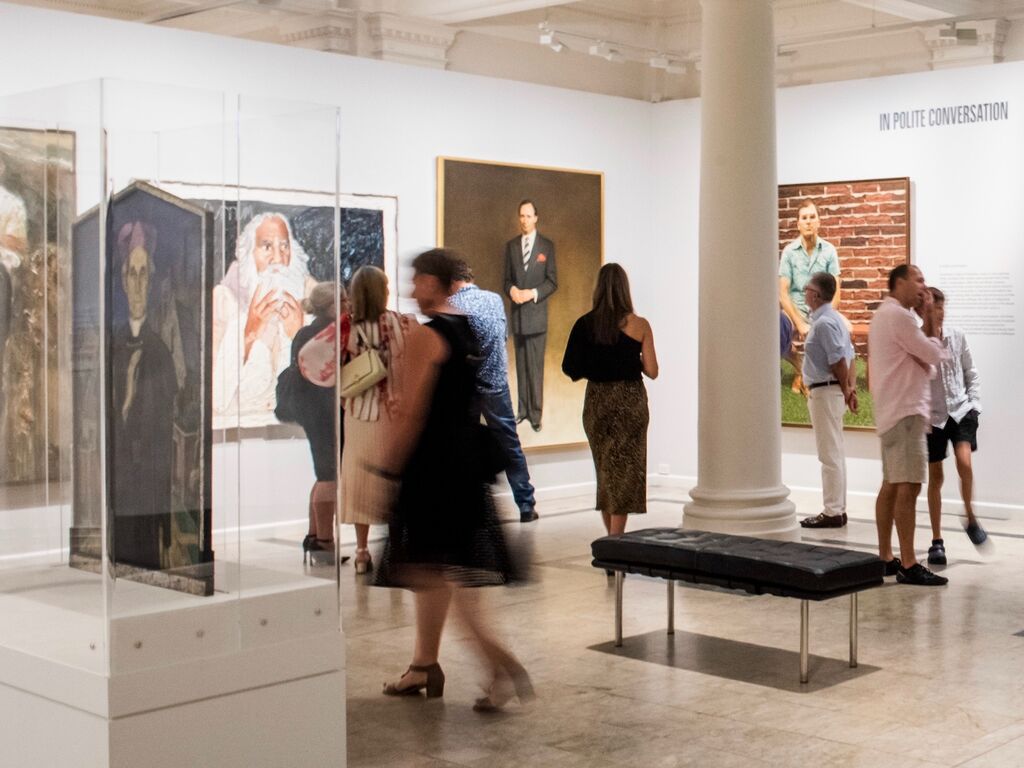 First awarded in 1921, the Archibald Prize was established following a bequest from former Art Gallery of NSW trustee and founder of The Bulletin magazine, JF Archibald (1856-1919).
Born from his desire to foster portraiture, support artists and perpetuate the memory of great Australians, the open annual competition is judged by the trustees of the Gallery.
Each winning portrait is typically of someone 'distinguished in arts, letters, science or politics, painted by any artist resident in Australasia'.
Unlike other venues, Archie 100 is completely free to visit at Cairns Art Gallery.
Free guided tours run on Thursdays, or you can hire a private tour after-hours.
The collection is on display until 12 June.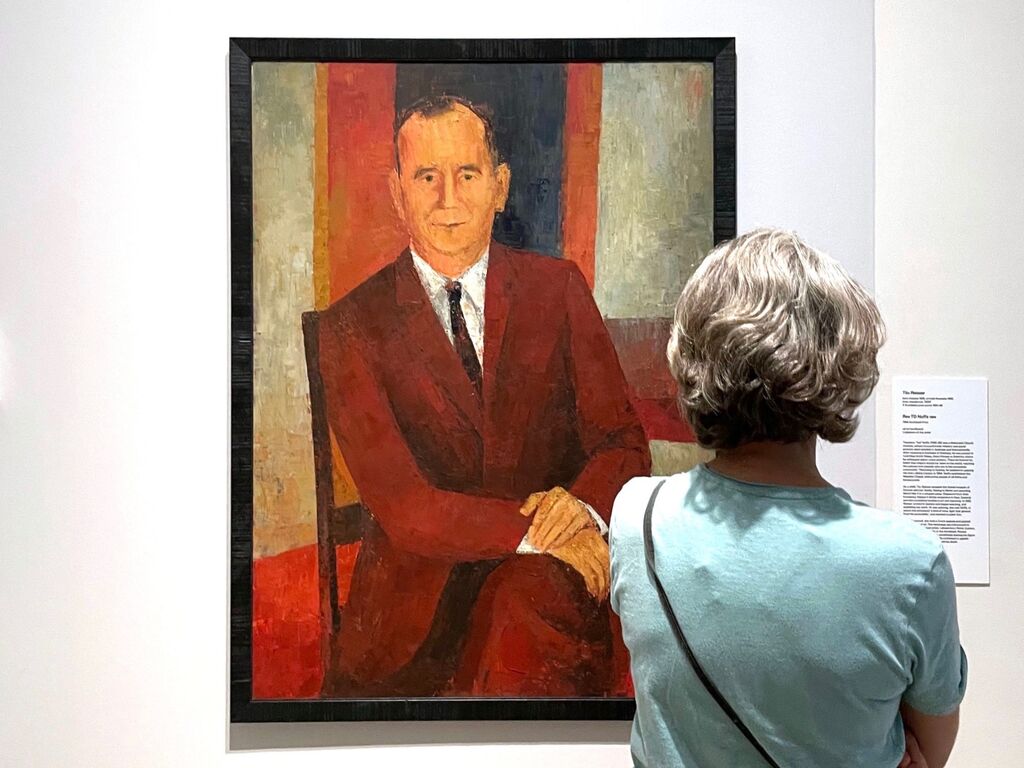 The pursuit of lost portraits
Ahead of curating Archie 100, the Art Gallery of NSW undertook the monumental task over many years of locating lost Archibald works.
While the search is ongoing, the Gallery has found a reference image of 2700 works, with the location of 1600 of those now known.
If you happen to have any clues on a hidden Archibald work, contact [email protected]
This story originally appeared in Tropic magazine, Issue 35.
Main points
Cairns Art Gallery is showcasing Archie 100 until 12 June
The venue is one of two galleries in Queensland to welcome the collection
It includes 100 award-winning and finalist portraits throughout the Archibald Prize's 100-year history
[It's] an opportunity to reflect on our shared history and consider how we've changed over the course of a century.