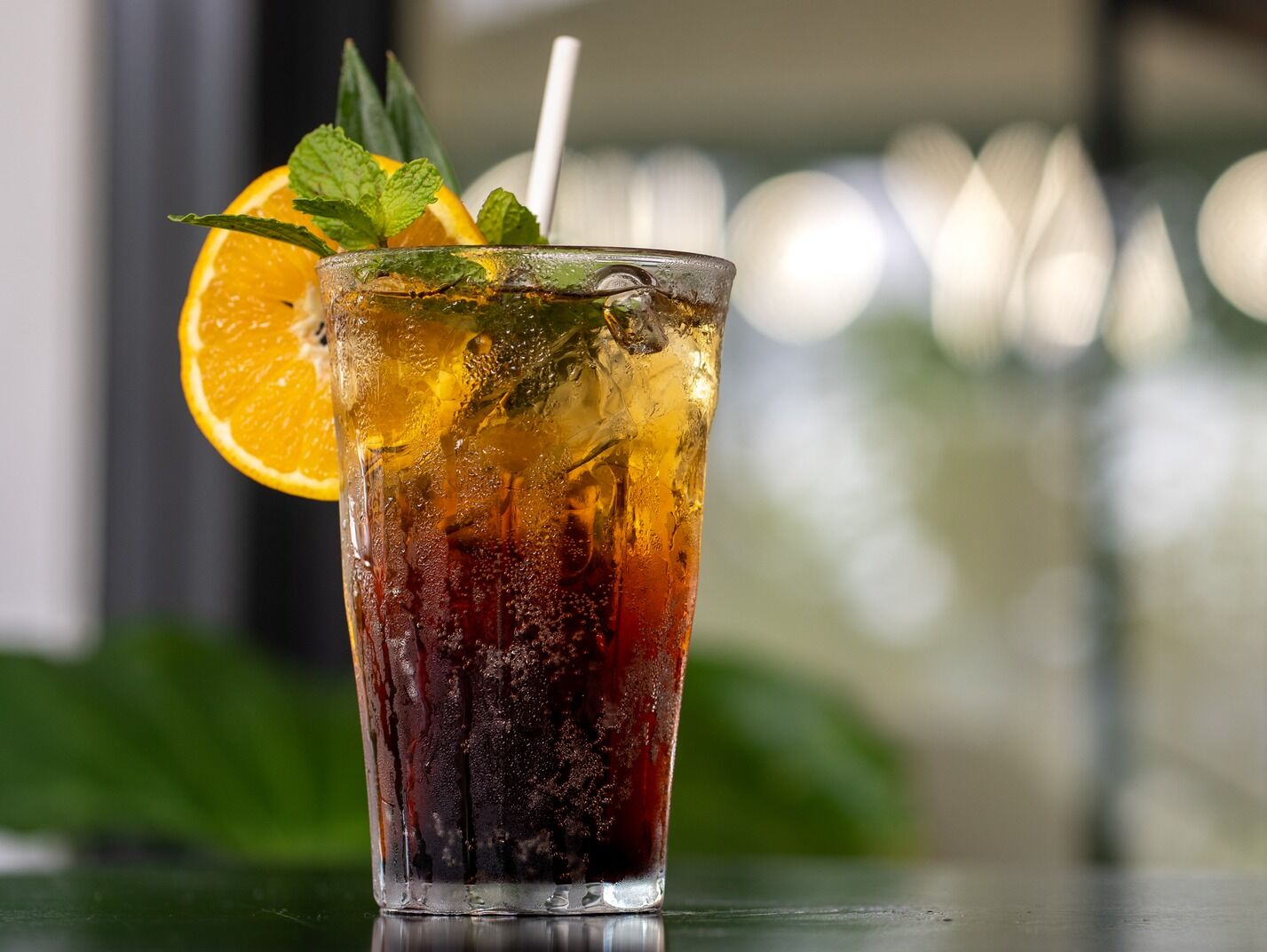 With the hot weather now well and truly arrived, the crew at Tropic Now have been seeking out the best chilled beverages to keep their cool.
Here is our guide to what we'll be drinking during the Far North's steamy summer.
VT Espresso
Whatever the weather, matcha lovers cannot go wrong at VT Espresso, located just outside the Night Markets.
But now that things are heating up, it is their iced matcha latte that has us excited.
Bursting with flavour, you can enjoy this delicious treat without guilt thanks to its high levels of antioxidants and anti-inflammatory properties.
GO THERE: Shop 133, 54-60 Abbott St. Cairns City
Blackbird Espresso
Just the thought of cold water being slow dripped through coffee grounds makes us feel cooler already.
The light and bright flavours of Blackbird's sparkling cold drip are one of the many highlights a visit to Blackbird Laneway or Blackbird Warehouse brings.
This mix of single origin cold brew and sparkling water is a refreshing caffeine hit.
GO THERE: Laneway - Shop 13, Oceania Walk, 67 Grafton St, Cairns City and Warehouse - 205 Newell St, Bungalow
Annee's Caphe Sua Da
Cult classic Annee's Vietnamese iced coffee is akin to drinking happiness.
Caphe sua da translates simply as coffee, milk, ice - but the missing word is 'yeu' as it is the love with which this iced coffee is made that places it above the crowd.
Make sure you don't miss out.
GO THERE: 57/89 Grafton Street, Cairns City and Shop 91A/Smithfield Shopping Centre, Cnr Captain Cook & Kennedy Highways, Smithfield
Teddy Espresso
If you've known the agony of choosing between an iced latte and ice cream on a hot day, you'll be pleased that Teddy Espresso has solved your problem.
In keeping with their Hugs in Mugs motto, Teddy's delicious, iced latte, topped with a generous dollop of ice cream, is like a comforting embrace when most needed.
GO THERE: 120 Collins Avenue, Edge Hill
Meet Tea
Meet Tea claim to serve the best bubble tea in Far North Queensland and, based on our experience, we can't argue with that.
So many extraordinary flavours and so few lunch breaks in which to try them all!
Bubble tea originated in Taiwan in the 1980s and is now perfected in Cairns today. How lucky are we?
GO THERE: 28 Abbott St, Cairns City
Guyala Café
Guyala has produced a sure-fire winner for summer with its house-made tepache.
This is a traditional Mexican drink, lovingly crafted by fermenting pineapple for three days with cinnamon, star anise and clove, and tastes like a tangy tropical fiesta in your mouth.
But don't just take our word for it - go see for yourself. 'Arriba!'
GO THERE: 2 Smith Street, Cairns North.
The Secret Jungle
What better way to cool down than with one of the Secret Jungle's famed iced tea creations?
The only thing as cool as their brilliant, iced teas, made using the finest organic and natural ingredients and ethical sources, is the venue itself - tea lounge and plant shop by day and alcohol-free cocktail bar by night.
GO THERE: Shop 4, 82 Lake St, Cairns
The Chamber Room Espresso & Brew Bar
What do you get when you combine seasonal cold drip coffee, Fever Tree tonic water, and ice?
A little slice of heaven in the form of The Chamber Room's tonic brew.
Perfect for escaping the tyranny of a hot FNQ summer, this brew is ready for you now.
As the Chamber team says, 'get it in yo skull!'
GO THERE: 20 Lake St, Cairns