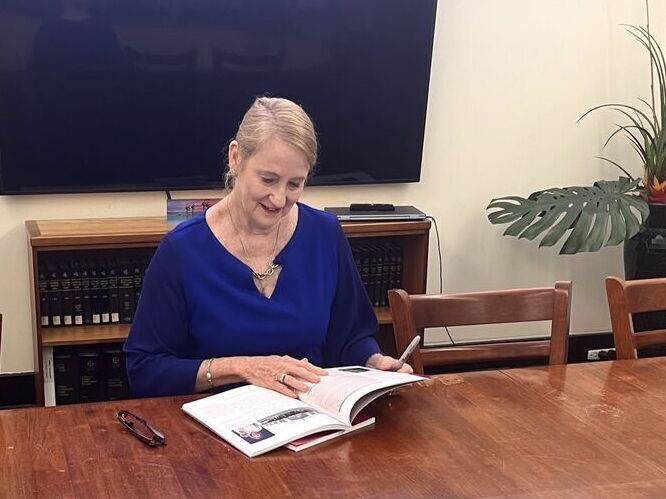 What started out as a slide presentation has resulted in lawyer Bev Reaston's first book Silence! All Stand, a memoir of family law in Cairns.
Bev's memoir, co-authored with Claire Levi, captures more than 40 years of family law court history in Far North Queensland, from humble beginnings at the old Lyons Hotel to its more dignified modern home at the Commonwealth Government Centre on Grafton Street.
Bev was one of the first women to practise family law in FNQ, moving to Cairns as a solicitor in 1980. She's now principal lawyer at Reaston Drummond Law.
Bev said she's surprised to have become a published author.
She'd intended to gather information for a presentation to the annual North Queensland Law Association Conference.
##BA##
But Bev said her research and discussions with judges, lawyers and family court reporters soon convinced her that the family law court's rich history in FNQ was worthy of more.
"It's been a four-year project. I have lived our Cairns family law history and there have been some very interesting times.
"Our first Family Court appearances were in the Lyons Hotel with the alcohol removed.
##PQ##
"The judge quickly ensured that the tourists left"
The history of the Cairns Family Court can be seen as representing the city's development from frontier town to sophisticated, multicultural centre.
The Court relocated from the Lyons Hotel to a small building on Abbott Street, before moving to its present location in 1986.
In addition to detailing the history of family law in FNQ in text and images, Bev also addresses the serious issues that are presented before court and their impacts on the people involved and the wider community.
"I give some tips for separated parents and their kids, just to make things a bit easier for them.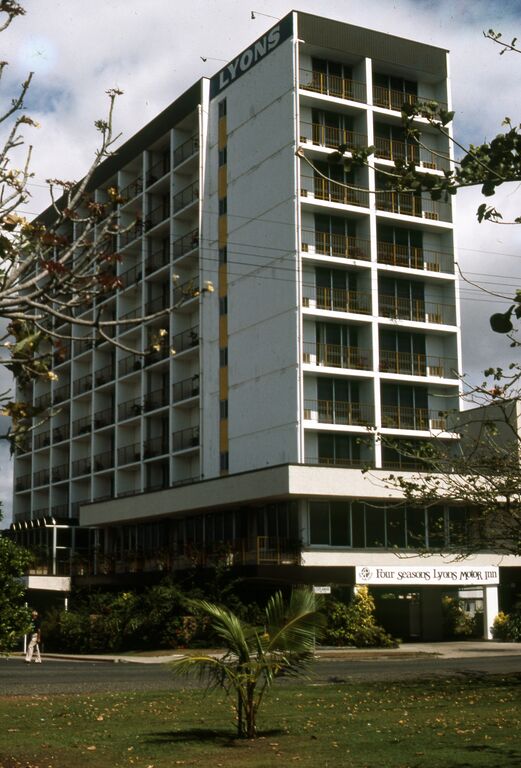 "We hope that, through the Family Court system, we are improving the lives of kids and not making things worse.
We try to get parents to look at things differently, it's very different to what happens in criminal courts."
Bev also dedicates space to the lighter side of her career, with the need to balance work and motherhood presenting her with uncomfortable moments that she now looks back on with humour.
"Once I had to provide an afternoon feed to my baby and then go off to court and then being told, as I left the court, that I had baby vomit all down the back of my jacket," Bev laughed, recalling other motherhood inconveniences that her male counterparts did not have to contend with.
To order your copy of 'Silence! All Stand' ($45 including postage) email [email protected] to receive an order form.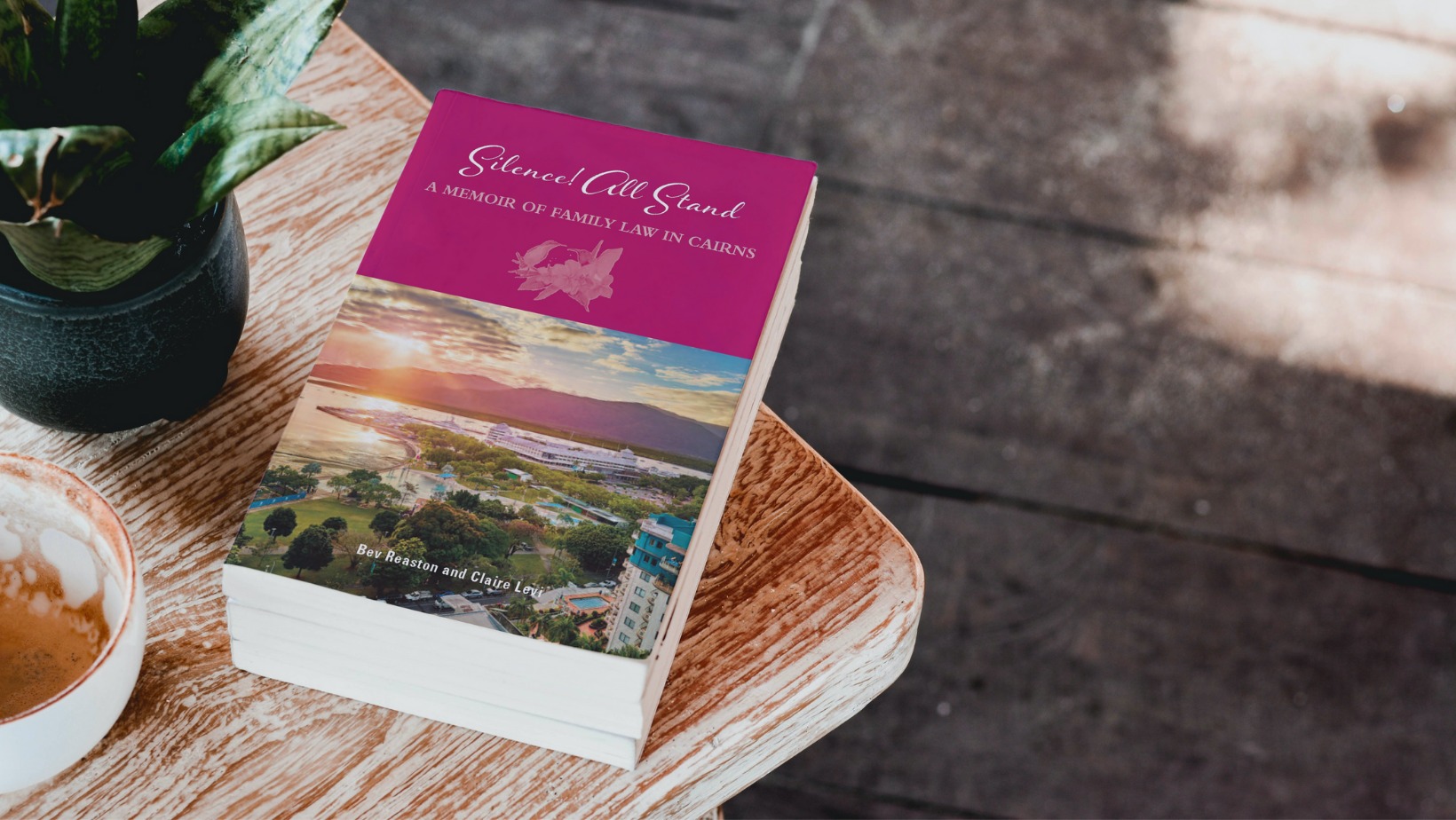 LOCAL AUTHOR
LAW
LOCAL HISTORY
There was a trial being head by Justice Underhill when two American tourists walked into the court exclaiming 'Wow, this is an Australian court!' and commenced videoing the proceedings.