Tropic Weekender: Our guide to the best events and things to do in Cairns
As the weather rights itself, we've suitably got a medley of musical, magical, and Matilda focused events this week. Kicking things off, no pun intended, is the FIFA Women's World Cup semis, closely followed by the finals. Reef to Reef is back for another round, The Ironing Maidens are sharing their wisdom, Daryl Roberts is doing the beach rounds across FNQ, and we have G Flip in town for a couple shows at the Tanks.
There are a few festivals to choose from including the Tropical Tango Fest, the Germans Club's Apfelfest, the Subtropics Fest warm up gig, and another instalment of the Zic Zac Fest at The Jack. Plenty more where that came from, we've got pottery, comedy, racing, and running - take your pick!
Don't forget to check in on our Cairns and Tablelands market guides, there are a few on this weekend to get amongst. Plus our Guide to art exhibitions and events dives deep into the local scene.
Wednesday 16 August
It's National Science Week (12-20 August) and there are many activities to get amongst across FNQ, in person and online. The nationwide celebration runs over 1000 events suitable for a broad range of ages, so head online to see what's on near you.
The Cairns Bluewater Billfish Tournament 2023 returns to Fitzroy Island. Join the game fishing club for a tag and release tournament in the 10kg line class and enjoy the challenge of the catch. Lets hope the wind dies down!
Cheer for the Matildas as they battle the Lionesses in the FIFA Women's World Cup semis! Head to the Cairns Esplanade Eastern Event Lawn to catch the match from 8pm.
Trinity Bay State High School presents Dance Night 23 at CPAC. The performance showcases talented students from years 7-12 in jazz, contemporary, hip hop, musical theatre, and cultural dance.
Thursday 17 August
Reef to Reef begins today with riders making their way along the Coral Sea coast, before traversing the tablelands, hinterlands, rainforest and MTB parks. Covering 190km over the four days, with 2525m of vertical climbing, it's no wonder this extraordinary event makes up part of the Australian multi-stage MTB racing Triple Crown.
Experience the energy of The Ironing Maidens with their Hot & Heavy Dance Workshops. Participants have the opportunity to learn skills in dance and improv, and routines from The Ironing Maidens upcoming live show. You could even join the community ensemble of the show and perform at Cairns Fest! There are three workshop times across Thursday, Friday and Saturday - take your pick.
Get amongst some funky blues and roots with Daryl Roberts, multi instrumentalist and leader of his own band Hey Gringo as he tours the tropics with Cairns icons Gordon Sheard on guitar and Paul Harris on drums. Playing at Elixir tonight, Daryl also has some shows across the region including at Ellis Beach, Missions Beach, and Bingil Bay.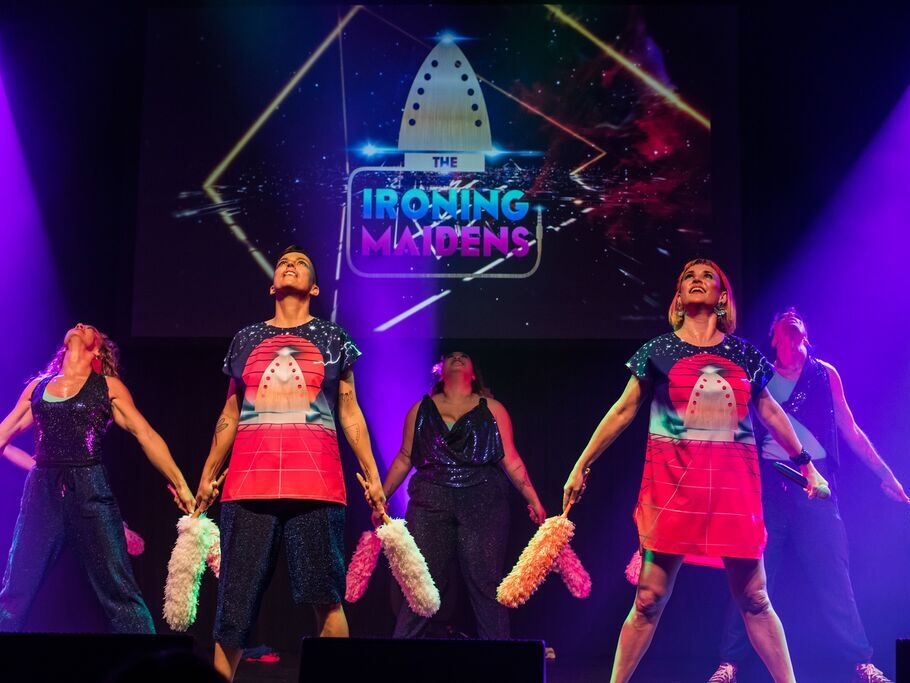 Friday 18 August
The 17th annual Fly Fishing Film Tour (F3T) returns to CPAC. This year's show features captivating short films from Cuba to Patagonia, Mexico to Australia, showcasing adventure, camaraderie, and the finest fly fishing moments. Get amongst the spirit of angling!
The Tropical Tango Festival is hosting a unique tango experience with seven specialised workshops and three themed milongas. Each day will consist of expert advice and guidance, with each evening set to bring a different energy and rhythm.
The Vietnam Veterans Day Commemorative Service is being held at the Cairns Cenotaph, 5pm. Over 60,000 people served, with 521 lives lost and over 3,000 wounded.
Learn about the significance of apples in German folklore and cuisine at Apfelfest – A Festival of Apples. From Snow White's tale to apple strudel, the event celebrates the humble apple's rich heritage. Hosted by the German Club, there'll be music, dance, apple-themed activities, and plenty of apples.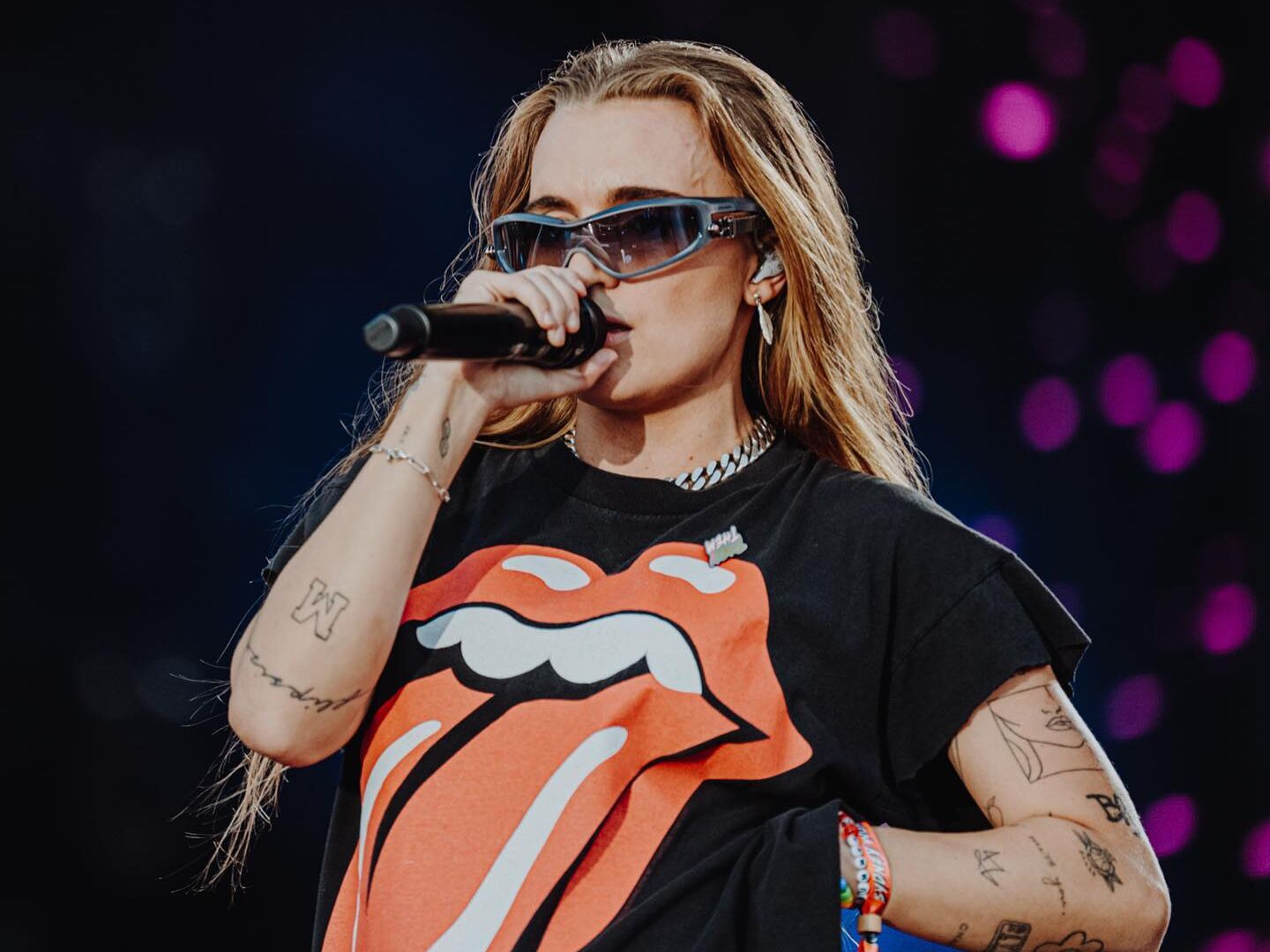 Saturday 19 August
Subtropics Festival on Magnetic Island is having a Cairns warm up launch party with help from local Drum & Bass HQ. Appealing to DnB fams, they're offering the perfect opportunity to get your fix without the late night or babysitting needs - free kids entry. Head to Pools In Paradise Smithfield for a family friendly atmosphere and some good tunes from the usual suspects of the Cairns scene.
Drummer, singer, songwriter, and producer G Flip offers a unique blend of rock and pop is breaking boundaries and setting new standards. With a track record of dominating triple j's Hottest 100 and a chart-topping debut album, they promise a glimpse into a bold new era of music. Having sold out the first show, there's still tickets up for grabs for Sunday's performance at the Tanks.
Music of the Night is Australia's premier tribute to Andrew Lloyd Webber and West End Musicals is coming to CPAC. From Phantom of the Opera to Les Misérables, enjoy captivating performances by acclaimed artists like Joey Fimmano, Dexter Villahermosa, and Jessica Di Bartolo. With a stellar live band, the show will have you singing and dancing along.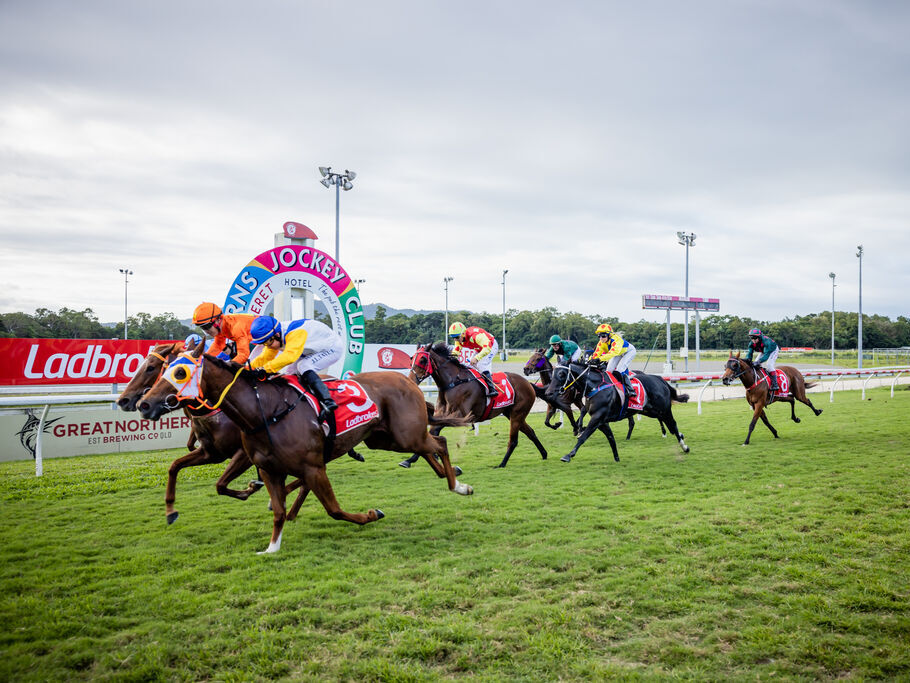 Saturday 19 August
Led by Conductor Oscar McDonald, Brass, Sweat and Tears are performing at CPAC as part of their Once Upon a Time in America show. Covering a dynamic range of genres, featuring renowned pieces and exceptional regional musicians, they're putting on two shows over the weekend.
The Preloved Project is hosting another market day, a new go-to for secondhand, vintage, and emerging local designer goodies. Held at 179 Bunda Street, stalls are open from 11am to 2pm.
It's that time of year again, racing season is beginning with Cairns Cup Ladies Day. Head to the Jockey Club for a day of style, sophistication, horse racing action, and revel in the atmosphere.
Experience a decade of stand-up brilliance with Sam Tallent, the USA's surreal voice of comedy at Empire. Dark and hilarious, his work offers an authentic portrayal of touring stand-up comedy, leaving audiences in stitches, so get ready for a night of laughter and insights into the world of comedy like never before.
The Cairns Potters Club is hosting an Open Day to share with visitors the world of local pottery, meet talented artists, and enjoy hands-on clay play activities. You can observe the Raku firing process, peruse and purchase member creations, and get inspired to make your own.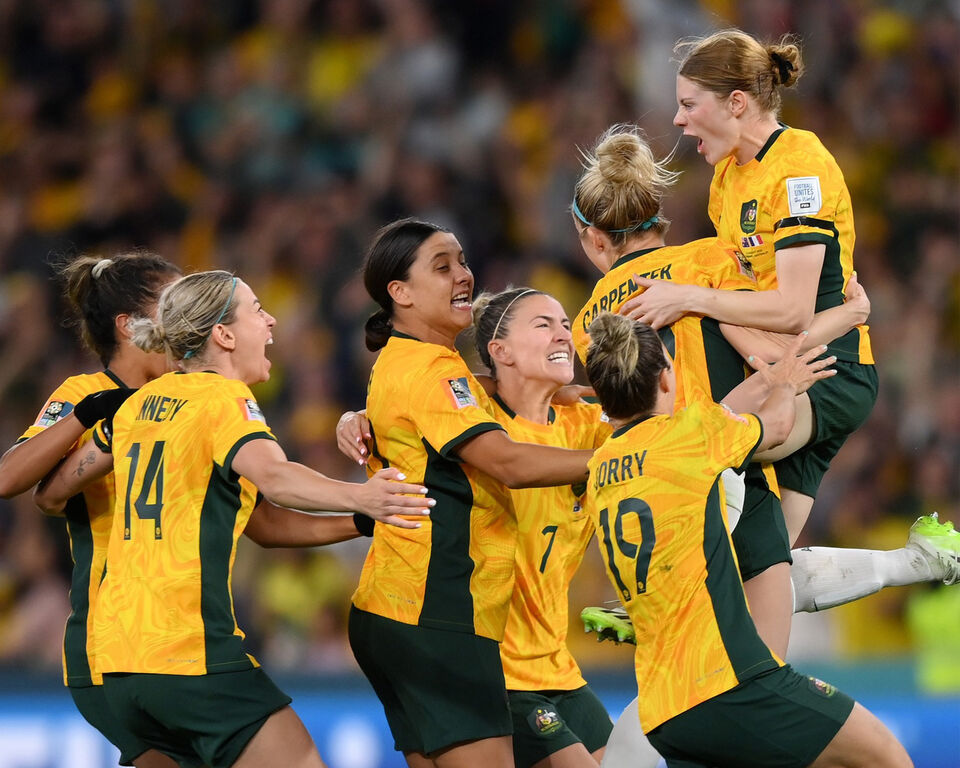 Sunday 20 August
Whether you opt for the 17km, 8km, or 4km grubs race, the Speewah Legend Footrace offers the best of trail running. Traverse clear creeks, shaded paths, challenging ascents, and exhilarating descents while surrounded by World Heritage Area Wet Tropics Rainforest. This technically challenging race offers an incredible journey through nature's wonders and is perfect for trail running enthusiasts seeking an unforgettable experience.
The ultimate rock 'n roll tribute, Twist & Shout, featuring The Williams Brothers embark on a musical voyage through the iconic hits of the 50s and 60s. Backed by The Shy Guys, this international sensation promises an unforgettable show filled with non-stop classics that everyone's bound to know.
Having brought with it roaring record breaking crowds and viewership, the big finale of the FIFA Women's World Cup is on tonight. Game kicks off 8pm, make your arrangements and get excited for what will surely be a nail biter!
Zic Zac Festival is back at The Jack with a massive production and over 25 confirmed artists. Going strong for 10 hours straight with non-stop underground music, get amongst 2 stages playing tech house, techno, drum and bass, psy trance, and hardtechno. The lineup includes renowned DJs and a variety of extra activities, from face painting to workshops, live performances, and even a mechanical bull!