Tropic Weekender: Our guide to the best events and things to do in Cairns
A big week is upon us as the Cairns Festival begins, bringing with it an endless supply of performances, extravaganzas, and celebrations. We also have a bevy of live music, with The Brazilians, DZ Deathrays, Salt and Steele, and Tessa Devine all putting on shows.
AusArmourfest returns for another weekend of tank rides, while Cairns Airport is hosting a careers day for those curious about the industry. Sports are on the cards too – Red Bull Defiance is on at Mission Beach, the charity fundraiser Ride for Isabel takes place in Gordonvale, and there are aerobatics by Emma McDonald.
We also have Guyala's regular Wine and Cheese Night, Magic Men putting on a steamy show at Cazalys, and plenty of theatrical prowess from The Ironing Maidens, JUTE Theatre, and shake & stir theatre co. Take your pick - we're brimming with events!
Don't forget to check in on our Cairns and Tablelands market guides, there are a few on this weekend to get amongst. Plus our Guide to art exhibitions and events dives deep into the local scene.
Wednesday 23 August
Wuchopperen Manoora are hosting a free Children's Day community celebration to celebrate the emerging generation of Aboriginal and Torres Strait Islanders. Get amongst the festivities with a jumping castle, live music, face painting, an animal exhibition, traditional dancing, arts and crafts, plus some giveaways and prizes up for grabs.
Thursday 24 August
Crate59 is launching their latest exhibition, Hot House, showing ceramics, sculpture, installation, projections, and painting. The show features works by Olivia Azzopardi, Robyn Baker, India Collins, Declan Delargy, Ky Eva, Ross Hucks, Ed Koumans, Ruth Malloch, Kevin Mayo, Safa Takla, Marcel Varna, Clyde Williams, with more announced on the night. The evening also includes a bar and tunes.
The Spring Orchid Show return to Mt Sheridan Plaza, with a range of orchids on display and available for purchase. There are also potting and mounting demonstrations for those curious and eager to learn the art of orchid care.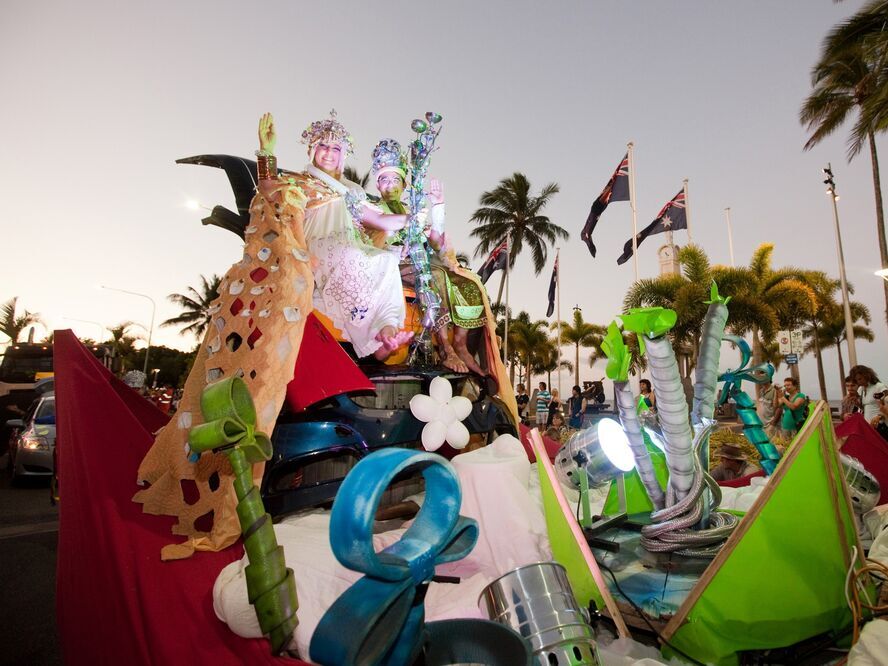 Friday 25 August
The Cairns Festival begins today with an abundance of fabulous, hilarious, and mesmerising entertainment. We have a range of ticketed and free events over the next 10 days including live music and theatre, roaming performances, lights installations, comedy shows, art exhibitions, parades, fireworks and so much more. An annual event, it continues to surpass expectations, make sure to check the schedule so you don't miss out on all the fun!
Red Bull Defiance returns as the ultimate rainforest to reef adventure race. Held at South Mission Beach, teams of two tackle a gruelling 150km course, featuring trail running, mountain biking, white water rafting, and ocean kayaking. With a massive $30,000 prize pool, it's a challenge of mental and physical limits unlike anything else.
Premiering as part of Cairns Festival, The Ironing Maidens' Hot & Heavy is an immersive blend of installation, performance, and dance party. This unique experience envisions a de-capitalised, de-colonised, de-extinct future, where familiar norms are transformed. Through immersive sound, projected interiors, dance, and an ironing board electronic band, join a queer new world that challenges human production and consumption - it's a sensory journey like no other.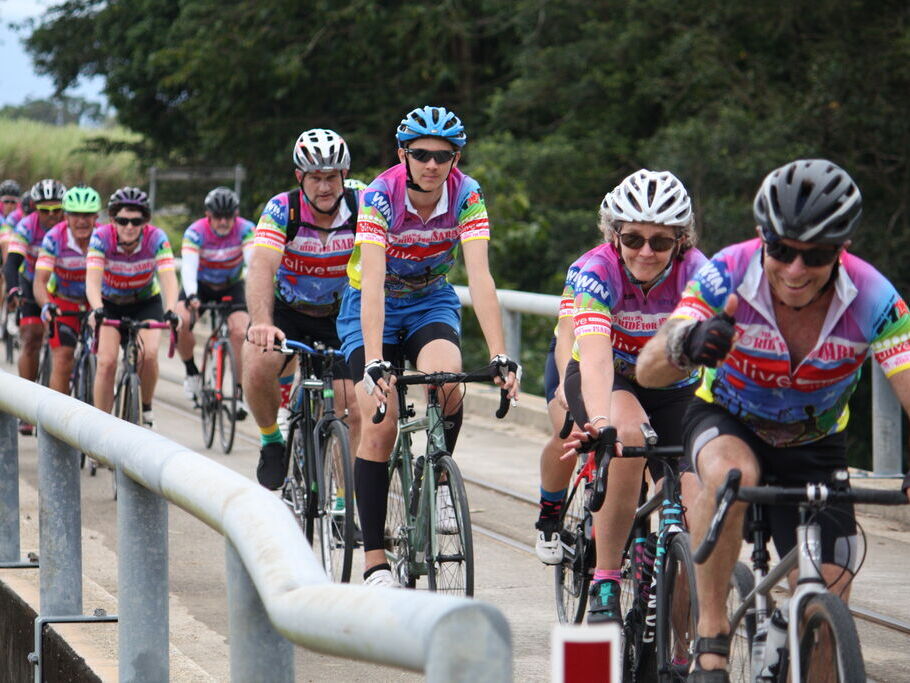 Friday 25 August
JUTE Theatre Company brings you Higher Faster Louder. The play unveils the remarkable journey of Marilyn Marsh-Booth, one of the first female commercial pilots in the transformative 1960s era of women's liberation. With humour and depth, the play challenges gender barriers and societal norms. Marilyn's story is a testament to courage, perseverance, and embracing the unknown. Showing as part of Cairns Fest until 2 Sep.
A sold out show as part of Cairns Fest, the mischievous antics of Roald Dahl's The Twits are brought to life by shake & stir theatre co! Join the wickedly hilarious Mr. and Mrs. Twit as they vie to outdo each other in nastiness. Filled with laughter, tricks, and valuable lessons about treating others with kindness, this adored classic reminds us that good thoughts can shine like sunbeams.
Witness the largest display of armoured fighting vehicles in the world at AusArmourfest. Featuring an exciting lineup of WWII vehicles, you also have the opportunity to catch a ride in one on the Museum's outdoor tank circuit. The event is on all weekend long, with ride available on Saturday and Sunday only.
Guyala Wine and Cheese Night returns, offering a delectable evening of wine tasting and selection of gourmet cheeses. Attendees can taste a variety of wines, including a glass of prosecco upon arrival. There is limited capacity so booking ahead is essential.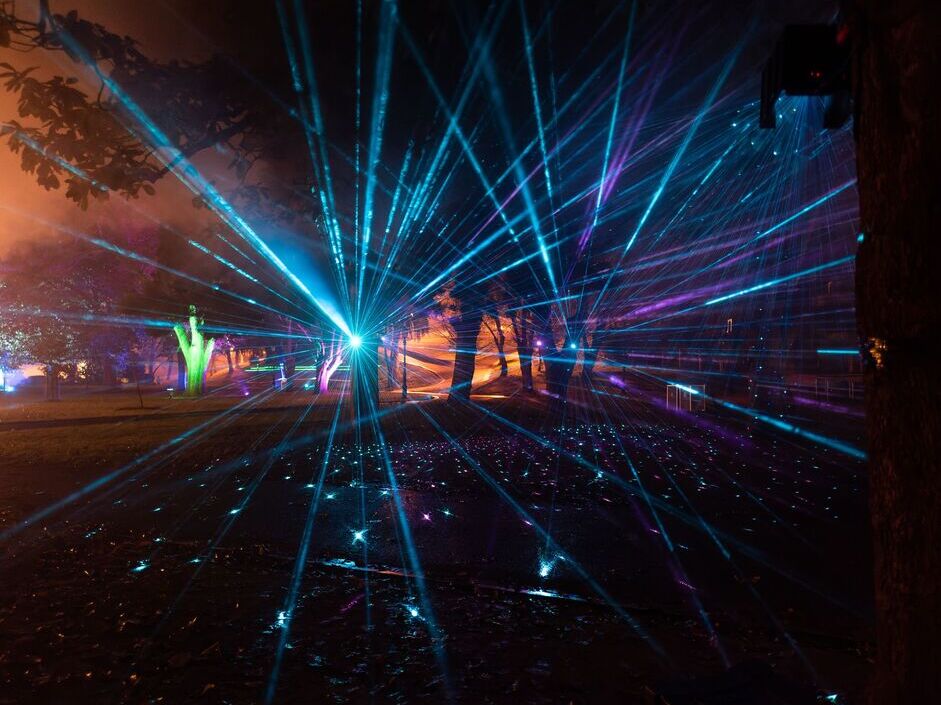 Friday 25 August
Cupping and Coffee Education is a brand-new collaboration between Tattooed Sailor Coffee Roasters and Make Coffee With Love. Discover the world of professional coffee tasting at Newell Street Cafe for just $10 entry at the door, which includes a $10 credit at the cafe. Spots available on Fridays for those in the industry, and on Saturday for the public.
The Brazilians return to their local for an electrifying show at Gordonvale's The Parkview Hotel. They take the stage with new drummer Ollie, who's set to bring some ultra danceable beats.
Head to Cazalys to experience Magic Men. As Australia's top male revue show, their all-star crew delivers heart-pounding moves that promise to linger in your daydreams. Putting on a two hour show, it's a night well spent.
Dynamic rock duo Salt and Steel are putting on a show alongside local favourite indie, pop and soul artist Tessa Devine. Have shared stages with other big hitters, they're bringing that same energy to Elixir, showcasing musical innovation and talent.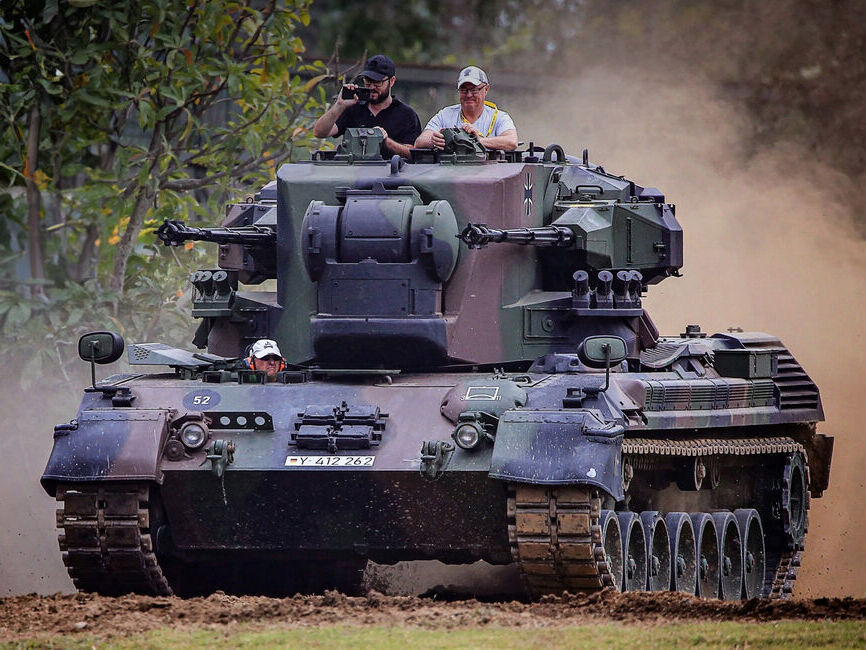 Saturday 26 August
Step into the past at the Historic Village Herberton's Iron & Steam Fair. Experience Australia's history with heritage machinery, steam power, and classic vehicles that played a pivotal role in shaping the nation.
See some wicked Aerobatics with Emma McDonald, renowned multi-disciplined aerobatics pilot. Watch her mesmerising display over Cairns Esplanade as part of Cairns Fest. Following on is the Grand Parade and Fireworks Spectacular, marking the beginning of a thrilling and eventful week.
Cairns Cup Carnival returns for a second and final weekend of horse racing, fashion, and entertainment. Whether you're a racing aficionado or just looking for a social day in the sun, there's a range of ticketing options still available for those looking to get involved and try their luck.
Having recently released their sixth album, DZ Deathrays are out on their R.I.F.F Album Tour. On the road with Press Club and Dust, the show's sure to spark some joy with a drizzle of anarchy.
Celebrate the Return of Waders to Cairns. BirdLife Northern Queensland are setting up a scope on the Esplanade mudflat (opposite Cairns RSL) for those wanting a closer look at the migratory birds.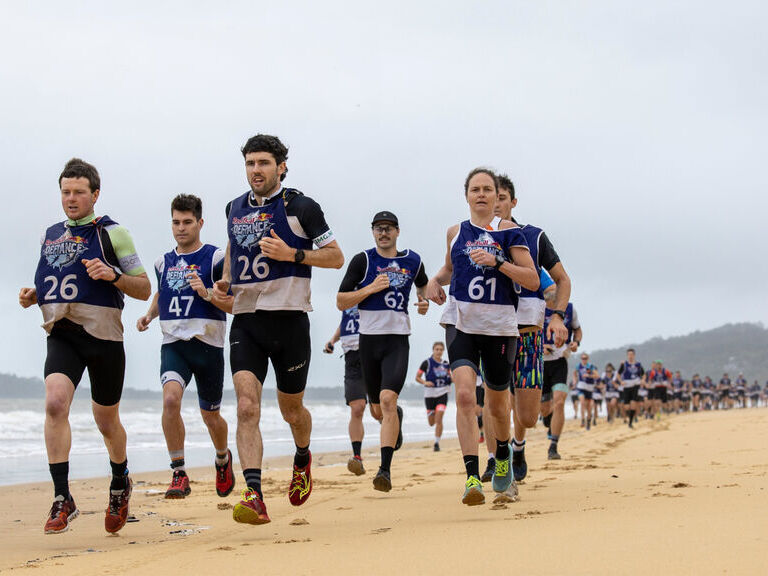 Sunday 27 August
Unseen Cinema brings you the winner of Best European Film at Cannes Film Fest 2022, One Fine Morning. Starring the ever-popular and talented Léa Seydoux, and by acclaimed writer and director Mia Hansen-Løve. Léa plays a single mother trying to balance the emotional needs of her parents, her child and herself.
Head down the lane to Three Wolves for an hour with one of Aussie's funniest comics, Jacques Barrett. He's got a never-ending back catalogue of material that's bursting at the seams, and guarantees a laugh.
Explore the world of aviation at the Cairns Airport Careers Day. Discover pathways in the aviation sector, interact with aircraft and vehicles, experience the flight simulator, and learn about apprenticeships, traineeships, and course opportunities. The event also boasts family friendly entertainment and the chance to hear from reigning Red Bull Air Race World Champ, Matt Hall and his protégé Emma McDonald.
Gear up for an exhilarating Ride for Isabel. This annual event was founded in memory of Kerry and Curtis Pitt's daughter, Isabel, who was stillborn. Today, the ride raises funds for the birth suite at Cairns Hospital, supporting families dealing with pregnancy loss. Mark your calendars and pedal to make a difference. Whether you're a cycling enthusiast or just looking for a fun way to contribute, this event welcomes riders of all levels.