Tropic Weekender: Our guide to the best events and things to do in Cairns
The festivities continue this week as Cairns Fest rages on. We have an abundance of live music covering a range of genres, from Cub Sport and The Jungle Giants, to the Soweto Gospel Choir, Queensland Symphony Orchestra, and Jazz Under the Stars.
Cazalys is raising funds for the RSPCA, the Buy Back Shop is hosting their Trash to Treasure Fair, and we have a few running events for enthusiasts to get amongst.
Don't forget to check in on our Cairns and Tablelands market guides, there are a few on this weekend to get amongst. Plus our Guide to art exhibitions and events dives deep into the local scene.
Wednesday 30 August
Cairns Festival continues throughout the week with a medley of events including live music, comedy, theatre and even some new events kicking off this week. Make sure to check the schedule so you don't miss out on all the fun!
Cairns Poetry Slam returns to Barrier Reef Hotel with a special feature by Victoria's beloved poet, Josh Cake. Get amongst the local poetry scene and unleash your creativity. You can also be part of the action by joining the audience and be randomly chosen to be a judge.
Thursday 31 August
Brisbane's indie-pop sensation, Cub Sport, rose from promising beginnings to deliver electrifying live shows. The four-piece Brissy band have become known for their powerfully energetic, must-see live shows and are no doubt putting on a memorable performance at the Tanks.
Experience Vivaldi's Four Seasons under candlelight at Saint Monica's Cathedral. Holding a handful of shows around the country, this multisensory performance hopes to immerse guests in the awe of the iconic violin concertos.
Gear up for the Great Endeavour Rally, one of Australia's longest running and most successful charity motoring events. Starting from Cairns, the rally embarks on a journey to the Cape, visiting remote destinations and natural wonders along the way, all in the spirit of community and to raise funds for people with disabilities.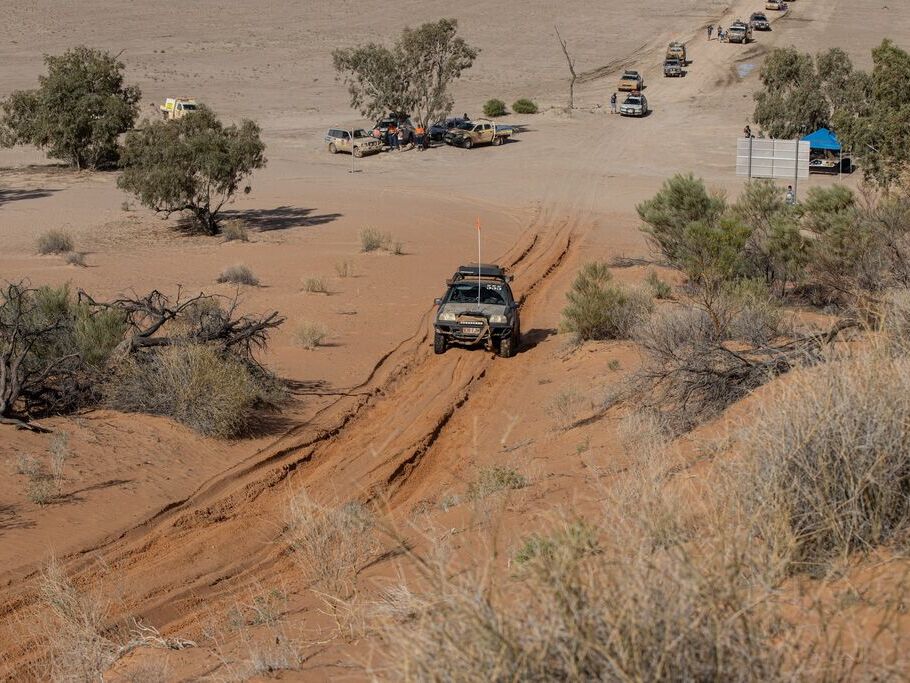 Friday 1 September
Three-time Grammy winners Soweto Gospel Choir, celebrate songs from Nelson Mandela's South Africa and the Civil Rights Movement of Martin Luther King's era. Starting with South African freedom songs, the show moves to iconic American protest music. Acclaimed for their moving renditions of spirituals, gospel, and folk music, you can see their latest show Hope at CPAC as part of Cairns Fest.
Bite Club is a union between Brisbane's acclaimed cult-cabaret mischief-makers, Briefs Factory, and the celebrated songstress Sahara Beck. This hedonistic fusion presents a blend of circus, drag, burlesque, theatre and comedy, creating an unforgettable evening at the Tanks.
Presented by Moving Picture Nights, Blueback is a feature film adaptation of Tim Winton's best-selling and critically acclaimed novella. It's a universal tale of friendship, family, and the impact of one young girl's actions. As Abby learns to dive, she forms a bond with a wild blue groper, setting her on a lifelong journey to protect coral reefs.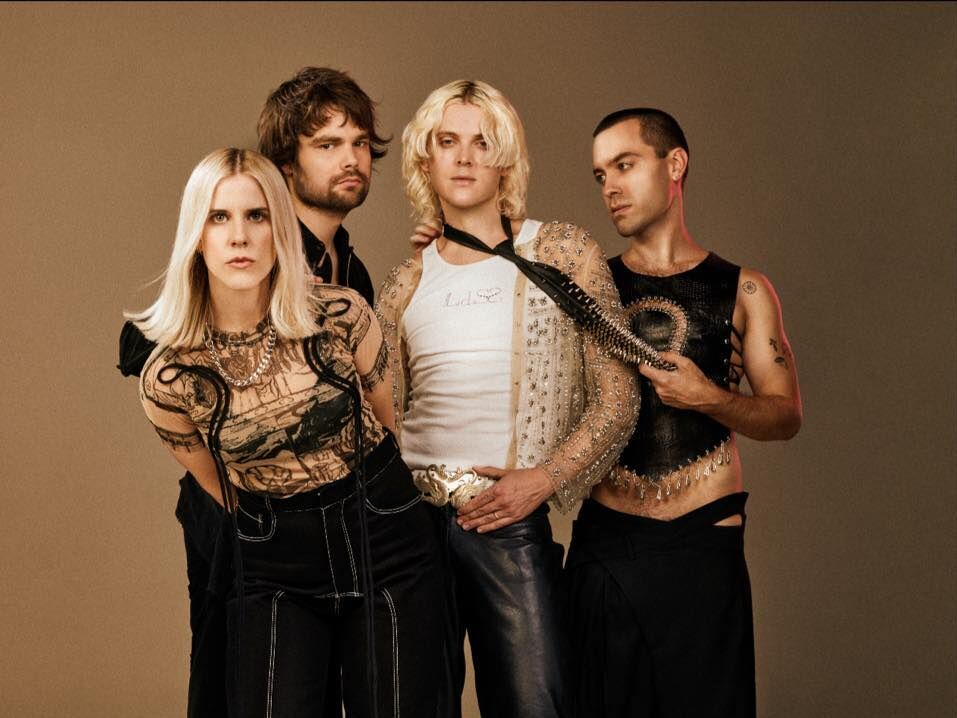 Saturday 2 September
Cazalys Cairns is hosting RSPCA Cupcake Day with a jumping castle, face painting, food vans, and of course, adorable puppies. You can also enter your dog and fit them out to go in the running to become Cazalys Top Dog and win prizes. Support a great cause!
The Trash to Treasure Fair returns for a second year to the Buy Back Shop. This free event promotes and shares ways of reducing, reusing, and recycling your everyday items and keeping them out of landfill. Enjoy interactive workshops, market stalls, music, entertainment, food, and refreshments in an eco-friendly atmosphere.
Australian indie-rock stars The Jungle Giants are bringing their genre-defying sound to Munro Martin. Supported by local favourites Greta Stanley and The Zephyrbees, the performance is set to be a highlight of this years Cairns Fest.
The Jack's hosting a night filled with iconic emo anthems at the Emo Carnival. Reminisce with specially crafted drinks and treats and embrace your inner emo. The best emo carnival fit will win a $100 voucher so do what you've gotta do. Sweep it forward and cut that fringe, it's worth it.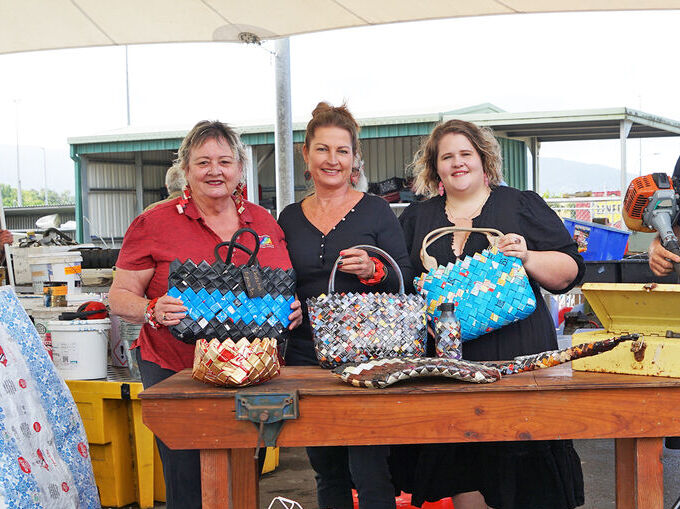 Saturday 2 September
Cairns Cabaret is back with their popular Dinner Show at the Red Beret. Join for a night of song, dance, and a classic roast dinner. Dressing up as your favourite movie character is encouraged for some added fun.
Cairns Parkrun is turning 10. Join the festivities by dressing up as your favourite superhero and bring along some baked goodies to share with everyone.
The Far North Queensland Legacy Gala is celebrating Legacy's community impact. Enjoy a 3-course meal and drinks package with live music and inspiring stories from veterans' families. Proceeds help build Legacy House in Cairns to support fallen and incapacitated veterans' families across the region.
Jazz Under the Stars returns to the Botanic Gardens. Bring a picnic and enjoy the jazz lineup with festival favourites Captain Jazz & the Silver Bandicoots, Victoria's Secrets, Kanela, Mike Price Quintet, and Blue Reed.
The Goldsborough Goldrush run along the Goldfields Trail is on. Whether you're an avid racer or new to the scene, there are race options to suit every level, and all serving up some stunning scenery.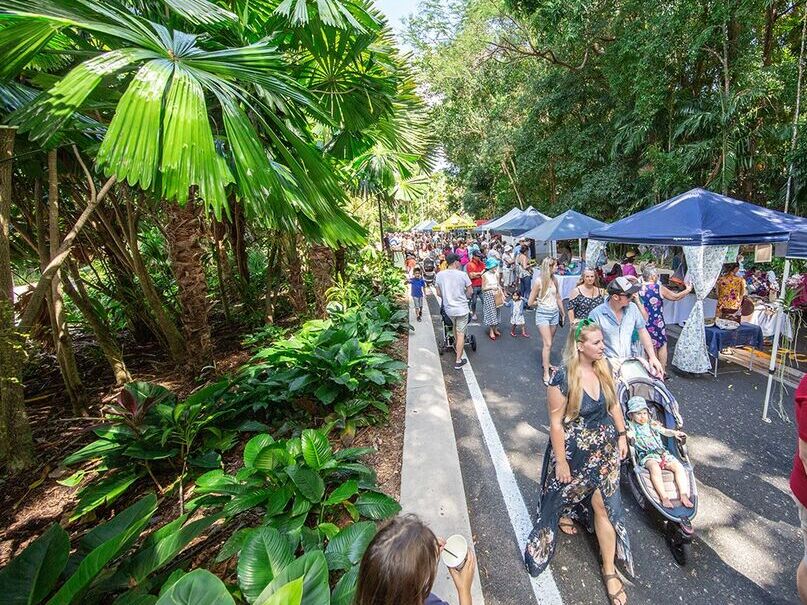 Sunday 3 September
The epitome of Cairns Fest, celebrate tropical living at everyone's favourite street party Carnival on Collins. Explore the Tanks and Botanic Gardens amidst pop-up dance acts, street performers, and music on the main stage. Plus the markets go crazy with over 200 stalls showcasing local arts, crafts, and workshops.
The Queensland Symphony Orchestra returns to Cairns. The performance boasts Peter Sculthorpe's Earth Cry, along with William Barton's remarkable didgeridoo mastery, and a showcase of Tchaikovsky's Symphony No.5. The evening at CPAC promises a powerful musical experience.
Head to Edge Hill Tavern for an odd and funny evening with Randy Feltface, a comedian who's crafted a distinct niche in the global comedy scene over the last eighteen years. Having earned international acclaim, Randy's now sharing his take on politics, as he seamlessly transitions to the next stage of his unique career.
The Secret Jungle is hosting Over Thinkers Anonymous - Philosophy Discussion Night. The event is an open group discussion centered around a specific topic related to philosophy, all are welcome to attend and participate in the chat.
Get involved in the Community Tree Planting Day by helping a team of likeminded people plant 800 trees at the Figtree Lagoon site in Fishery Falls. It's a great way to get involved in the community and make a meaningful contribution to our environment.