Tropic Weekender: Our guide to the best events and things to do in Cairns
The weather may not be putting on a good show but we've got plenty else going on to keep you busy. The weekend kicks off early with a couple school drama showcases, The Presets are hitting the stage at Gillies, and Taste Port Douglas is back for another year.
There's more live music with Bic Runga at the Tanks, Tijuana Cartel at The Jack, James Reyne, and tributes to The Beach Boys and INXS. Plus the Cairns Bon Dance Festival is on, Cardwell UFO Festival is talking all things unexplained, and Caffiend's pop-up Smoky Pete's + Funky Beats is back for another round.
Don't forget to check in on our Cairns and Tablelands market guides, there's a few on this weekend to get amongst. Plus our Guide to art exhibitions and events dives deep into the local scene.
Wednesday 9 August
Whitfield State School students is putting on their annual performance, this year presenting The Wizard of Oz. Don your ruby reds and follow the yellow brick road to Edge Hill State - one show only!
Thursday 10 August
Taste Port Douglas Food & Drink Festival kicks off today, celebrating world-class chefs and inspiring food and beverage experiences in Australia's favourite tropical gourmet destination. The four day festivities begin with Gourmet Golf, the Devil's Thumb Distillery Mixing & Masterclass Experience, and the official Launch Party.
Over the last two decades, The Presets evolved from small clubs to global festival main stages. Now, inspired by their roots, they're returning to their origins and celebrating their anniversary, playing at small clubs and bars across Australia, including our very own Gilligan's. For the first time in Cairns, catch The Presets for a memorable (hopefully and messy night.
In a sizzling Australian TV dating show, five young couples face challenges to test their relationships, competing for both love and cash, all while producers do their most to make it a hit, no matter the price. Written and performed by Cairns State High's Senior COE drama class, the uproarious production All or Nothing!, takes the stage for a single night at Bulmba-Ja Arts Centre.
Head to Buzz Music to perform at the Yamaha Keyboard Festival. Whether you're a newbie or a pro, showcase your skills solo or in an ensemble on a digital piano. Creativity is key with backing tracks and unique sounds encouraged.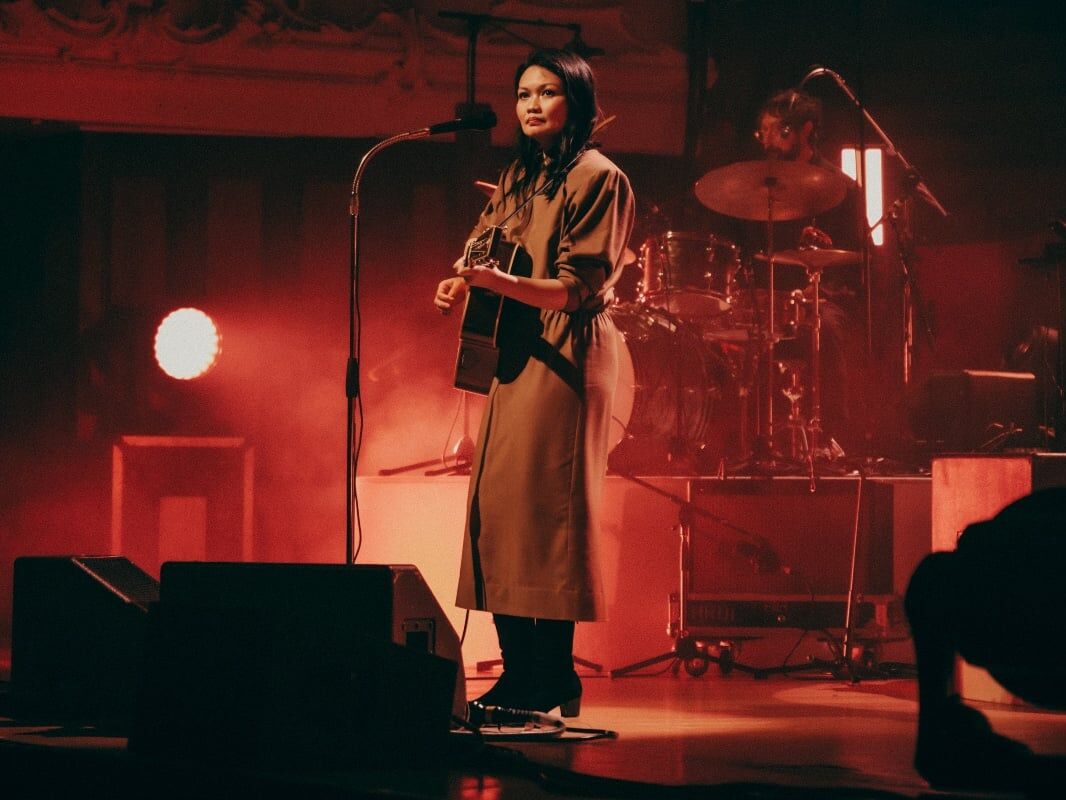 Friday 11 August
New Zealand music icon Bic Runga is bringing her acoustic tour to the Tanks to celebrate the 20th anniversary of her platinum album Beautiful Collision. Known for her exceptional vocals and songwriting, Runga has been a prominent figure in the music scene since her debut single Drive in 1996.
Gold Coast Music Awards' 'Live Act of the Year' Tijuana Cartel in bringing their Acid Pony tour to The Jack. Prepare for a high-energy, guitar-driven world music experience as they blend grooves, Middle Eastern vocals, Flamenco guitar, and more. Don't miss their unique sound before they head back to the studio this winter.
Queen: It's a Kinda Magic returns to CPAC after five years for its highly anticipated Australian tour. Fans can indulge in the captivating world of Queen and Freddie Mercury, heightened by the remarkable talents of Dominic Warren. With an even grander production featuring big sound, screens, lighting, and costumes.
Taste Port Douglas continues with the sought-after Port Douglas Long Lunch. This annual event returns to the stunning setting of Market Park, shaded by Poinciana trees, overlooking the ocean. Renowned local eateries including Zinc, Salsa, La Cucina & Harrisons, along with guest chefs Jake Nicolson, Adam D'Sylva, Bente Grysbaek, and Ben Williamson, are curating a mouthwatering three-course seaside luncheon.
Also part of Taste Port Douglas, we have sold out masterclasses covering the most delicious of things including champagne, caviar, truffles, cheese, and rum. Followed by a couple dinner options at the Sheraton Harrisons Restaurant and Lagoon House.
The Cardwell UFO Festival returns for the weekend with renowned speakers discussing UFOs, bigfoot, and enigmatic phenomena. The days consist of costume parties, family activities, food, and market stalls along Cardwell Foreshore. Experience the unexplained and embrace Cardwell's seaside charm.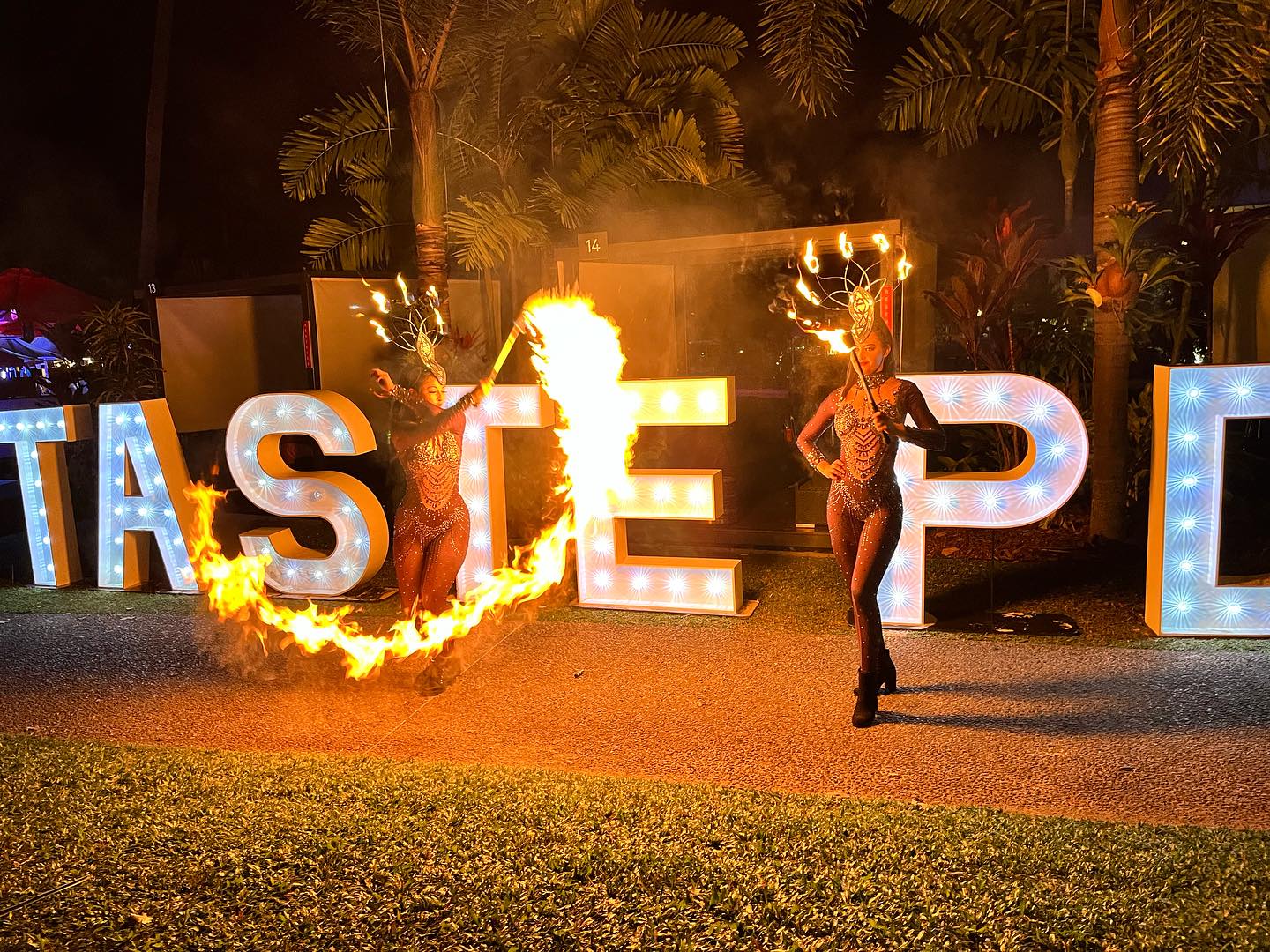 Saturday 12 August
Don't miss the 2023 Cairns Bon Dance Festival this weekend. Held at the Western Event Lawn, the event showcases Japanese culture, including Taiko drumming, karate demos, J-pop music, and group dances. Participate in traditional bon dances and enjoy Japanese street food and fireworks.
The FIFA quarterfinals are on with the Matildas game against France set to kick off at 8pm. The council has secured the big screen for another match so you can catch them on the Esplanade Western Events Lawn.
Get amongst the timeless tunes and enjoy the The Beach Boys Experience. With a legacy spanning almost six decades, The Beach Boys have been synonymous with summer, carefree joy and boundless freedom. The night is a celebration dedicated to their music, set to deliver mesmerising harmonies and pay homage to their iconic sounds.
A cornerstone of Australian summers, James Reyne presents a collection of iconic songs part of the Way Out West Tour at the Tanks. With 19 Top 40 singles, 6 Top 10 hits, and 11 Top 10 albums, his impact is undeniable. Joined by an eight-piece band, the tour showcases hits from Australian Crawl and his solo repertoire, with special guest Ella Hooper (Killing Heidi) playing tracks from her new solo album Small Town Temple.
Travel back in time with Marty to ensure his high-school-aged parents fall in love. You guessed it, Starry night Cinema is screening Back to the Future. Pack a picnic, grab your chair, and see the movie under the stars at the Botanic Gardens.
The Edge Hill Bowls Club is hosting a Wine Dinner, with 4-courses paired with 6 Chateau Tanunda wines. Secure your spot, tickets are $75 per person.
The NRL is in town with the Rabbitohs and Dragons set to battle it out at Barlow Park.
Taste Port Douglas just keeps getting sweeter with the Catchers and Growers Ultimate Seafood Feast, followed by a few options for the evening including Sunset Sessions with Cafe del Mar, a restaurant takeover at Wrasse & Roe, and a fire feast at Flames of the Forest.
Head to the Mt Carbine Bull & Bronc Ride to see cowboys from the region showcase their skills, followed by live music and local food. Watch calf rides, bull events, and more, then camp under the stars and enjoy live music til the early morning.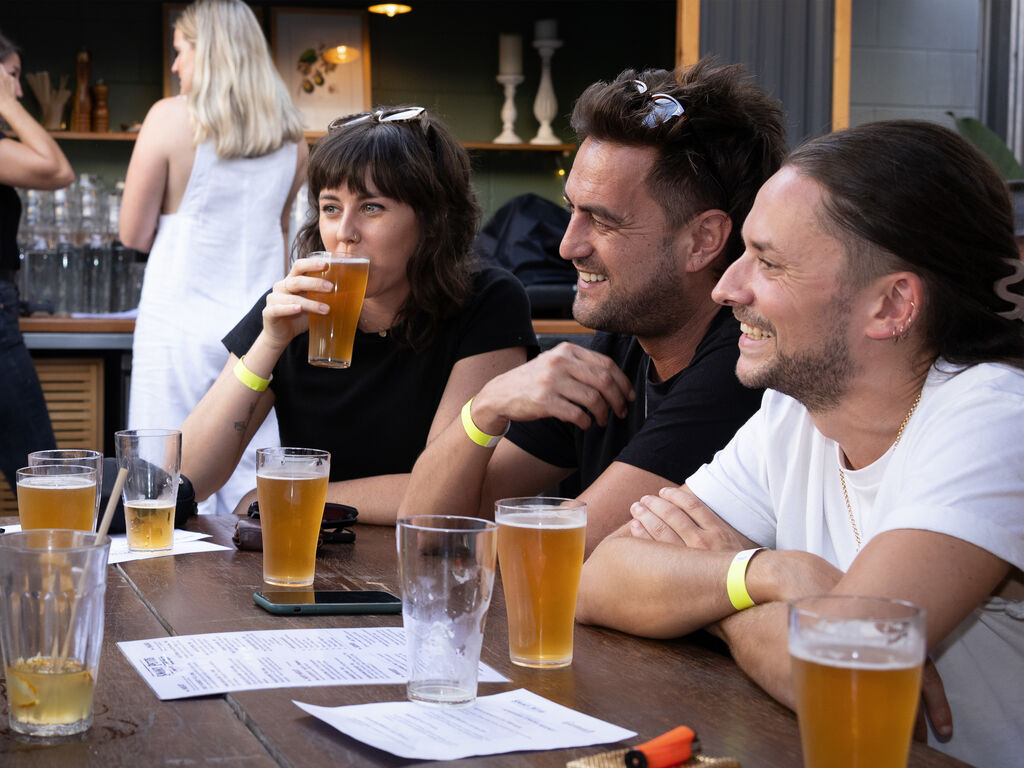 Sunday 13 August
Caffiend's pop-up Smoky Pete's + Funky (B)eats party is back! Head over for a backyard barbie and savour the best food, music, and vibes. This Sunday session will bring back memories of why you loved Smoky Pete's smoked meats during lockdown. Make sure you secure your spot and book ahead.
The third annual A Night in Paradise is on, a glamorous Hollywood-themed soirée supporting the Royal Flying Doctors Service. Enjoy signature movie-inspired cocktails and finger food, personalised celebrity style photos, plus there are auctions with major prizes up for grabs.
Unseen Cinema is screening Spanish film Alcarras. Winner of the Golden Bear (best film) at 2022 Berlin International Film Festival, it depicts a profoundly authentic and moving contemplation of the fragility of family and childhood.
Catch the high-energy INXS Tribute Show, INXSIVE, live at Macalister's. As part of their Queensland tour, they're bringing to life the greatest hits of Aussie Rock legends INXS, delivering an engaging and dynamic performance.
Wrapping up Taste Port Douglas for another year we have the final celebrations at Sheraton Festival Village. The day boasts live cooking demons from some of Australian's most respected chefs and culinary presenters, food and wine stalls, masterclasses, junior foodies activities, industry talks, pop-up bars, live music and plenty more activities.