The Cairns Indigenous Art Fair (CIAF) returns for its 14th year, with the Opening Night Party on Thursday set to launch the biggest and most culturally immersive program to date.
The four-day, multi-arts extravaganza is attracting visitors from near and far to experience the richness and diversity of Queensland's two distinctive First Nations cultures.
Since its inception in 2009, CIAF has evolved into a quintessentially Queensland celebration of Aboriginal and Torres Strait Islander arts and culture, aiming to inspire, educate, and entertain attendees through a wide range of activities.
While the Cairns Convention Centre will serve as the heart of the Art Fair and Art Market, the fair is once again expanding its reach with a range of satellite exhibitions and events throughout the city, including at Cairns Art Gallery, Cairns Court House Gallery, North Site Contemporary Arts at Bulmba-ja, and Tanks Arts Centre.
This decentralised approach ensures that CIAF continues to engage the local community and highlights the vibrant arts scene that permeates throughout the city.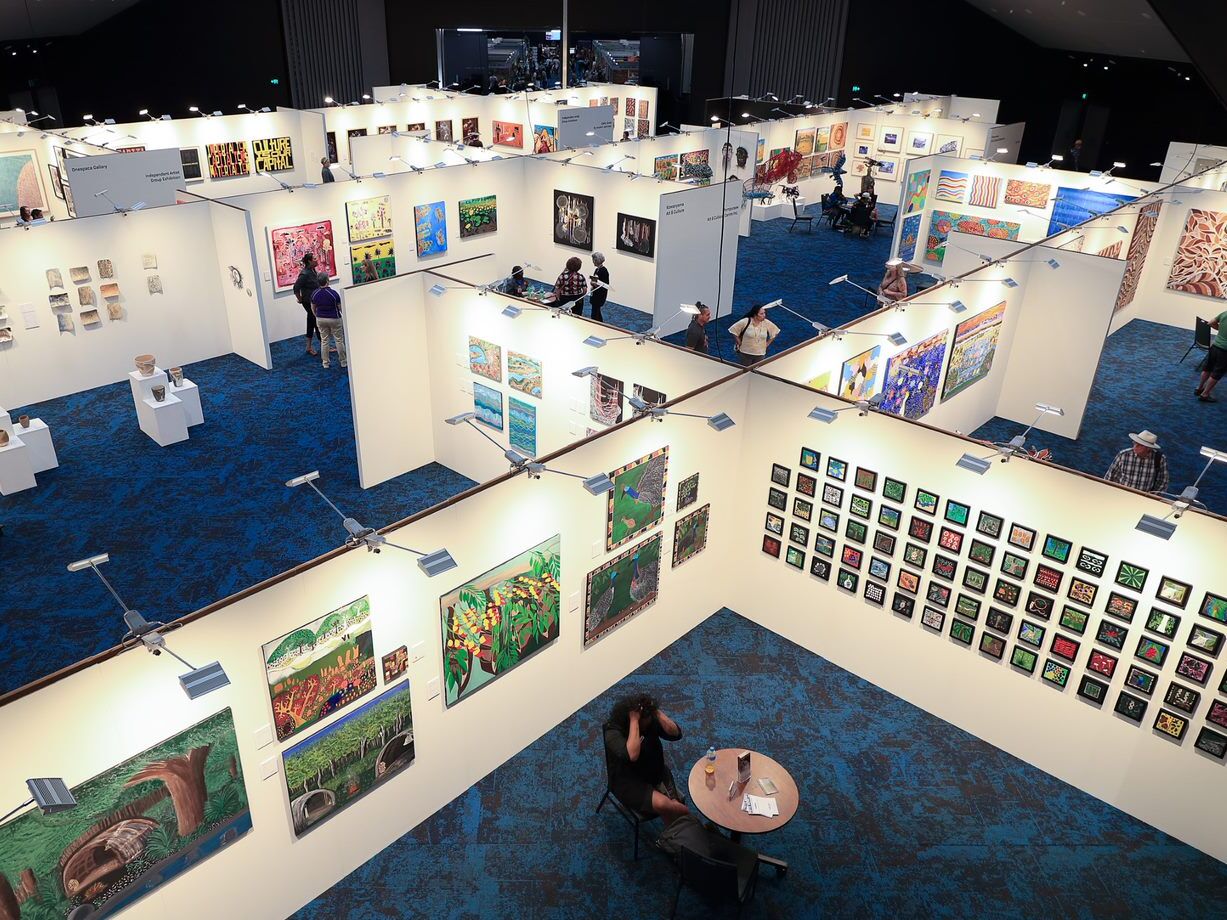 The much-anticipated Opening Night Party is taking place this Thursday, July 13, marking the official start of CIAF.
The ticketed launch event offers a unique opportunity to get a first look at the curated Art Fair exhibition and Art Market, and thus a chance to begin one's collecting journey.
As attendees explore the vibrant displays of Indigenous art, they will be treated to performances by nationally renowned Marliya, a choir comprising talented young Indigenous female singers from Far North Queensland and the Torres Strait.
The evening's entertainment will also feature cultural dancing and showcases by Bulkaway Muruki, including the presence of Kuku Yalanji darling Merindi Schrieber, Nikki Doll, and Natalia Mann.
Moreover, the prestigious winners of CIAF's seventh annual Art Awards will be unveiled.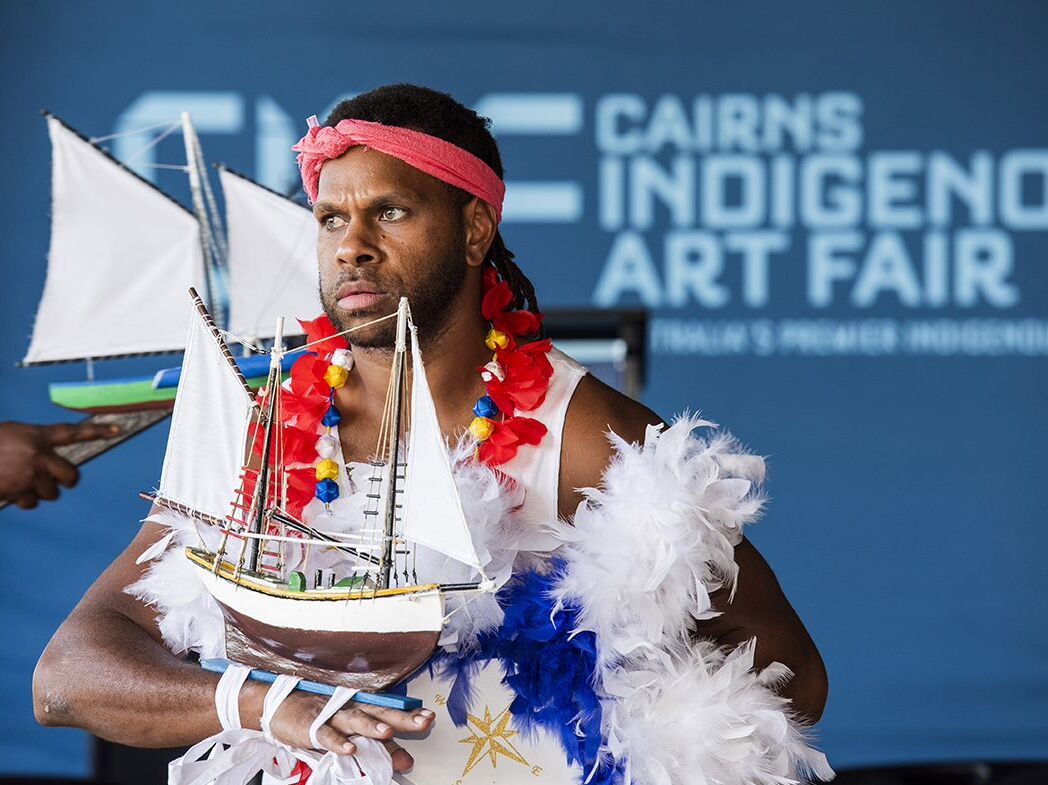 Another highlight of the fair will undoubtedly be Music in the Park - Live it up!, held on Saturday, July 15, at Munro Martin Parklands.
The ticketed event is set to thrill with the headline act, Spinifex Gum, uniting the enchanting voices of the Marliya choir and the musical talents of Felix Riebl from The Cat Empire.
Spinifex Gum has been featured at almost every Australian arts festival since its premiere at the Adelaide Festival in 2018 and continues to be a highlight performance and unmissable experience.
This longstanding and extraordinary collaboration will be complemented by regional acts Shakaya, Normey Jay and Uncle Harold Bowen.