Tropic Weekender: Our guide to the best events and things to do in Cairns
Another busy weekend is upon us with a bevy of live shows including The Delta Riggs and Katy Steele at the Tanks. The Italian Festival is in full swing with a trope of events, cycling frenzy Tour of the Tropics is also upon us, plus there's multiple comedy shows, and a bunch of films to see.
Don't forget to check in on our Cairns and Tablelands market guides, there's a few on this weekend to get amongst. Plus our Guide to art exhibitions and events dives deep into the local scene.
Wednesday 26 July
As part of the Italian Festival, Flynn's Italian is hosting the first-ever Northern Italian Food & Wine Degustation. Guests can look forward to an authentic four-course meal featuring Northern Italy's most famous cuisine, complemented by a selection of wines carefully paired with each dish.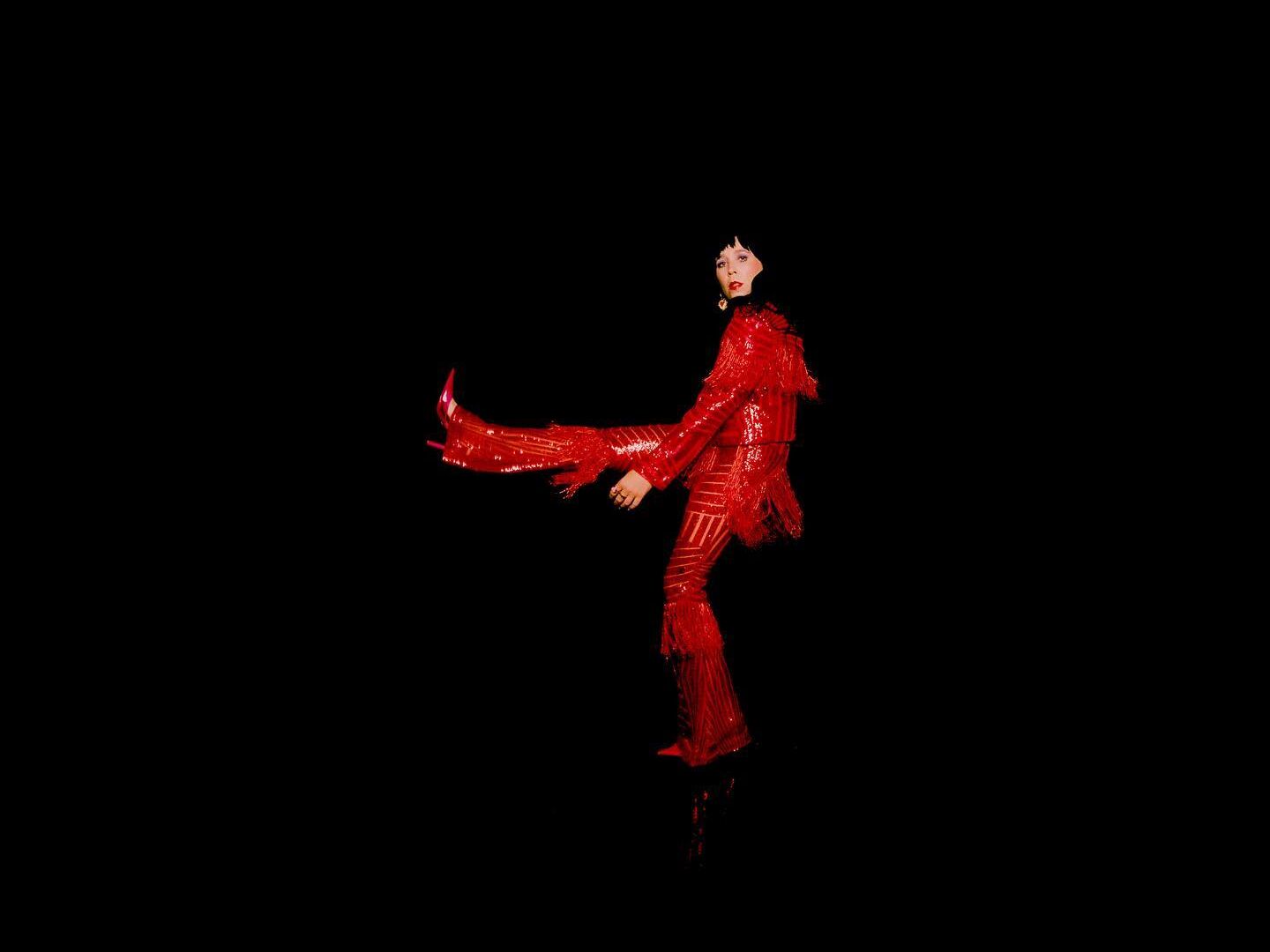 Thursday 27 July
Melbourne-based rock band The Delta Riggs is embarking on another tour following the success of their fourth album 'Modern Pressure.' With a blend of psychedelic, cosmic rock 'n roll anthems and front-man Elliott Hammond's signature rich, raspy vocals, the band's energy is at its peak. Known for their high-energy jams and intense live performances, they are set to deliver a ferocious and sweat-soaked show at the Tanks, showcasing their cheeky swagger, psychedelic sounds, and unbridled energy.
Ireland's most celebrated show is making its return to Australia. The Rhythms of Ireland is choreographed by two-time world Irish dance champion Michael Donnellan, the show promises to captivate audiences of all ages with heart-pounding music, spectacular dance routines, and vibrant costumes.
Discover the rich culinary heritage of Southern Italy at the Southern Italy Food & Wine Degustation by Piccolo Cucina. Home to some of Italy's most famous dishes, enjoy the taste of this diverse region with three seas, volcanoes, and endless olive groves. The carefully curated menu will be paired with wines that perfectly complement the regional flavours.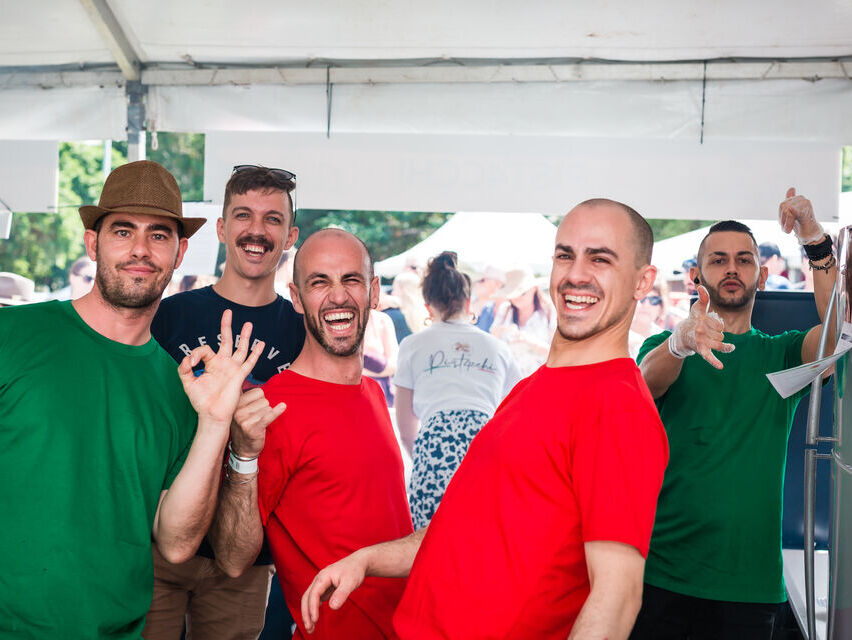 Friday 28 July
Held over three days and four stages, throughout the Tour of the Tropics cyclists navigate a range of terrains across the tropical north. With stages in and around Malanda, Milla Milla, and the Cairns Esplanade, there's plenty of opportunity for spectators to support.
Renowned for her undeniable, ethereal, dramatic, and melodic voice, Katy Steele is performing her new album in its entirety at the Tanks. Along with some beloved crowd favourites from her time with Little Birdy, the show promises to be a unique and captivating experience, showcasing her exceptional talent and new artistic direction.
Power Hour features the best jokes from the past 30 years of Aussie-Yank comedian Arj Barker. The show combines meticulously restored, refined, and remastered jokes with new material and hints of improv, all packed into a single hour of non-stop laughter. With a reputation for delivering all-kill, no-fill performances, you'll be left in stitches throughout the entire show.
The Italian Festival is hosting Family Night with face painting, Roman soldiers, a fireworks display, and more. Held at Fogarty Park, this is great opportunity to get the young ones involved and learning about the culture.
Out On The Lawn at Court House Gallery returns with a fabulous July line-up. Kicking off at 6pm is homegrown, multi-talented and multi-instrumentalist artist IZAK. Next up at 7pm is Tegan Koster Project, combining synths, strong drum feels and quirky guitar line's. Finally we have Madam Mañana, with her refreshing blend of house, funk and bass.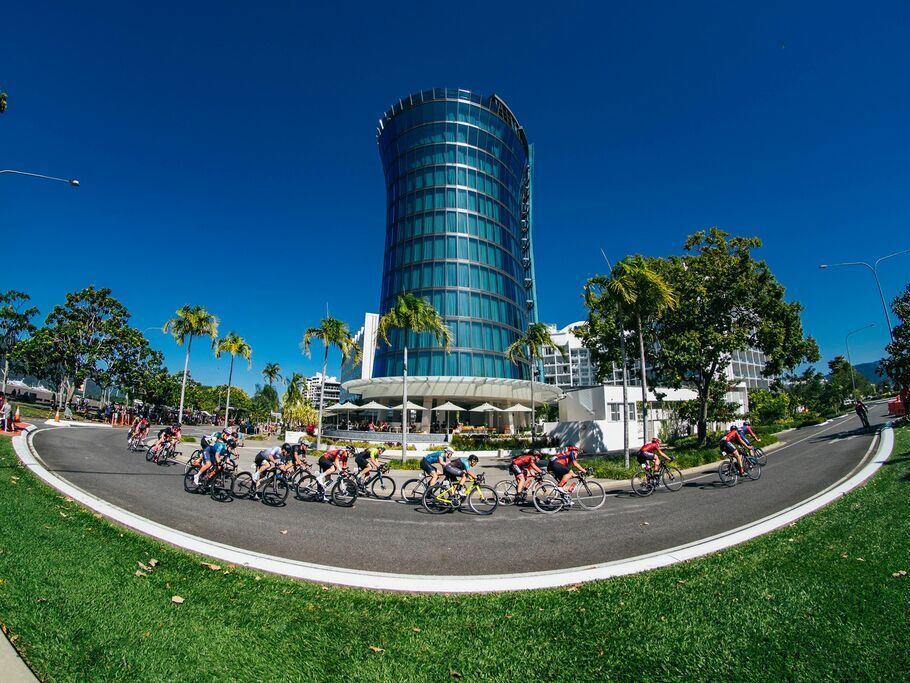 Saturday 29 July
The 2023 Top Dog Film Festival is screening at CPAC, featuring heartwarming stories about the bond between dogs and their people. Curated from independent filmmakers worldwide, the festival showcases inspiring, entertaining, and delightful tales of dogs from all walks of life, creating a memorable experience for dog lovers and film enthusiasts alike.
The Gutsy Girls Adventure Film Tour showcases a collection of inspiring short films featuring fearless female adventurers. Witness epic journeys, breathtaking scenery, and adrenaline-pumping action, inspiring you to push your own boundaries and pursue your passions. Whether you're an adventure enthusiast or seeking inspiration, this tour is a celebration of courage and determination that will leave you enthused to embark on your own quests.
Immerse yourself in the ultimate Italian cultural celebration at La Festa – Food & Wine. Head to Fogarty Park and indulge in the mouth-watering flavours of different regions of Italy and be spoiled for choice with a bevy of Italian wines, coffee, and sweets. It's a family affair, with a bunch of performances that will keep everyone entertained.
Get amped for RootBound with the official RootBound Launch Party at the Cairns Melting Pot above Elixir Bar. Prepare for a unique and immersive experience with a mixed blend of music and art, promising a delightful prelude to the event.
Head to Macalister Brewing for Comedy in July, featuring top comedians from Brisbane and talented local acts from Cairns. Hosted by Richo, with performances by Marc the Sharc, Macca, and headliner Codie Grimsey, a two-time RAW Comedy State Finalist.
Sunday 30 July
On the Couch presents an intimate and authentic showcase of three local songwriters, LT, Tessa Devine, and Tullara. Stripping away all amplification and band accompaniment, the artists will perform in their natural habitat, on a couch with an acoustic instrument and their vocals. Experience raw, real, and soul-baring performances as they share stories behind their songs.
Japanese comedian Takashi Wakasugi, moved to Australia in 2018 to pursue his comedy career. With performances at prestigious events like Comedy Zone Asia and the Melbourne International Comedy Festival, his sold-out solo shows have won accolades. Head to Three Wolves to witness his fresh take on Aussie life and everyday insights, which will no doubt have you roaring with laughter.
Unseen Cinema is screening Nicolas Bedos' elaborate film Masquerade (Mascarade). Masquerade takes a good deal of its inspiration from Hollywood classics, creating a spider's web of intrigue, betrayal, and tragic romance.