Tropic Weekender: Our guide to the best events and things to do in Cairns
This week brings forth a bevy of live music, art, and food. Kicking things off is Wine and Cheese at Guyala, live music at Succuliving, and the Sydney Hotshots are in town at the Red Beret.
The Laura Dance Festival is running all weekend long, the circus is still here for one last time, and The Atherton Show gives you a reason to make it a long one. The Waifs are hitting the stage at the Tanks, there's a marathon (three, actually), the QLD Dancesport Champs are on, and we have another instalment of the Collins Ave Long Lunch.
If you're after something else, discover the Cairns and Tablelands market scenes, there's a few on this weekend to get amongst. And don't forget to stay up to date with our Guide to art exhibitions and events, especially with CIAF just around the corner.
Friday 7 July
Guyala Wine and Cheese Night is back, offering a delectable evening of wine tasting and selection of gourmet cheeses. Attendees can taste a variety of wines, including a glass of prosecco upon arrival. Limited capacity, so book soon, $79 per person.
The Laura Quinkan Indigenous Dance Festival is back for another year, bringing together dance troupes from across Cape York and the Torres Strait. Celebrate culture and history, the festival showcases captivating dance routines and serves as a gathering place for families to exchange knowledge and pass on traditions. Spanning the weekend, it's a vibrant celebration of Aboriginal culture and community.
Make a night of it at the Red Beret with the Sydney Hotshots. Prepare for two hours of non-stop, high-energy entertainment featuring sexy performers, dance routines, and costumes. Leave your worries behind and enjoy a few laughs, some blushing cheeks, and hopefully an unforgettable time.
There's live music at Succuliving & Co. helping you get the weekend of on the right foot. This week we have Alyza playing tunes, with the bar serving up cocktails and charcuterie.
The Circus is still in town and bring together a line up of extraordinary and world-class acts. Experience the thrill of comedians, FMX riders, beautiful aerialists, and the Human Cannon Ball. In town until 9 July at the Cairns Jockey Club.
Highly acclaimed Fleetwood Mac tribute band Dreams is bringing their unforgettable show to Cairns for the first time. Experience the songs, stories, and signature moves of Stevie Nicks and the band as they take you on a journey from struggle to fame. This is a sold out show so if you managed to nab a ticket - enjoy!
Dead Puppet Society's Ishmael by David Morton is a box office hit and a modern reimagining of Herman Melville's Moby Dick set in a futuristic version of Earth. The story takes place after a catastrophic environmental collapse, where the surface is covered in toxic clouds, and only the elite breathe clean air atop the tallest mountains. Follow Ishmael, a refugee living in a camp below the clouds, on an extraordinary journey. Hailed as a groundbreaking and visually captivating experience, Ishmael offers a unique and innovative form of storytelling.
The Queensland Dancesport Championships are in town for an action-packed weekend. Dancers from Australia and New Zealand are bringing the Pullman Cairns ballroom to good with a range of competitions and celebrations taking place, including a black tie ball.
3M3D, Three Marathons in Three Days is on this weekend with trail running and racing set in our lush rainforests. Participants tackle three different courses, offering a unique challenge for marathon enthusiasts and ultra-runners. Beginning at Kuranda, through to Cedar Park then Cairns, the event has become a popular choice for those aiming to complete multiple marathons and explore the world of multi-day running.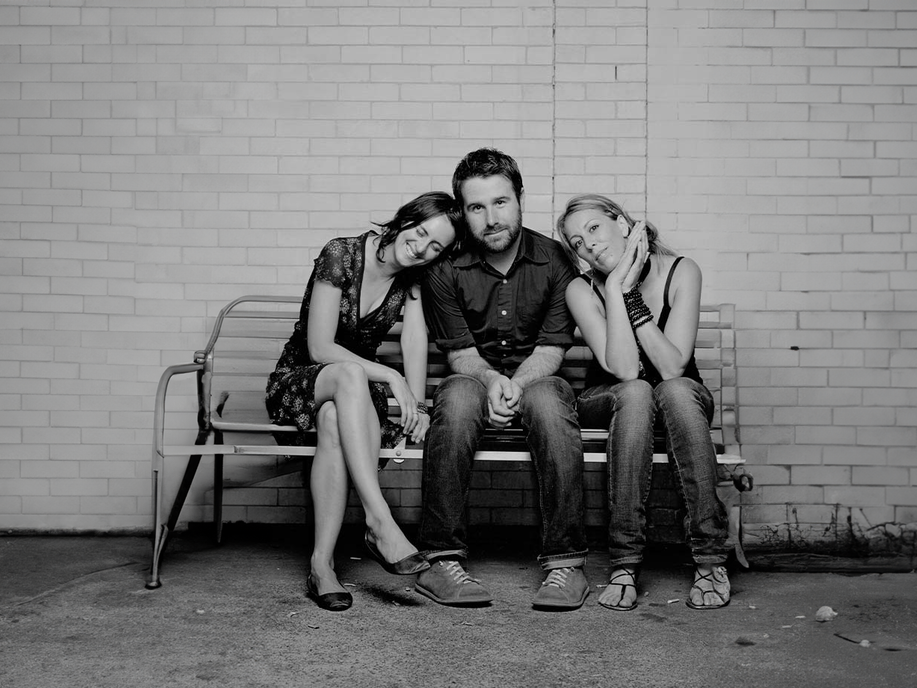 Saturday 8 July
Aussie folk rockers The Waifs are celebrating the 20th anniversary of their breakthrough album Up All Night with a massive tour performing at the Tanks over two nights. They are playing the entire album from start to end, taking fans on a nostalgic journey of wanderlust, heartache, and homecoming. The Waifs continue to forge an independent path after 30 years and show no signs of slowing down.
Experience a blend of environment and sonic sounds at the Sunset Liberation Silent Disco Dance Party. Over the course of three immersive hours you're guided by set intentions and breathwork, giving you a silent disco experience like no other.
The Secret Jungle is hosting a night of 90's Dark Electronic Music as part of their Dry July events lineup. Experience a live mix by a guest DJ while enjoying 90's-inspired booze-free cocktails. Dress in your grungy favs and reminisce about the good ol' days. We hear there're vegan desserts too.
Sunday 9 July
Experience an epic collaboration between Noa and Guerilla at another instalment of the Collins Ave Long Lunch. Indulge in succulent hawker-style cuisine that combines Mexican and South-East Asian favourites, served up with fabulous cocktails and live entertainment. If you're lucky to have gotten a ticket don't forget the dress code, bright and floral, can't be too hard to pull off.
Monday 10 July
The Atherton Show returns celebrating the agricultural and cultural heritage of the Atherton Tablelands. Head up for a day or two and experience the countryside livestock exhibits, agricultural displays, live entertainment, and a bunch of local food. There'll be all your favourite rides and activities to get amongst, not to mention the fireworks.