Tropic Weekender: Our guide to the best events and things to do in Cairns
We have a mix of events this weekend including live music, comedy and theatre. Plus we mark Armistice Day, The Cairns Taipans have a home game, and UMI Arts launches their finale exhibition for the year.
Don't forget to check in on our Cairns and Tablelands market guides, there are a few on this weekend to get amongst. Plus our Guide to art exhibitions and events dives deep into the local scene.
Thursday 9 November
Iconic voices of Australian music for over three decades, Vika and Linda are embarking on a musical journey. Their illustrious career includes hits with legends like Joe Camilleri and The Black Sorrows, multiple chart-topping albums, collaborations, and performances for global icons. Experience their vocal prowess during a two-night stint at the Tanks.
Experience a Tribute to Queen under candlelight at Saint Monica's Cathedral. Holding a handful of shows around the country, this multisensory performance hopes to immerse guests in the awe of the iconic band, with their top hits performed by a string quartet.
Friday 10 November
UMI Arts is hosting their Official Opening of The Summer Show 2023. With over 45 new pieces on display, this vibrant exhibition celebrates First Nations culture and the diverse Far North environment. Doors open at 6pm, followed by a Smoking Ceremony and Welcome to Country at 6.15pm.
Edge Hill Tavern is hosting Solomon Islands superstar Sean Rii as part of his East Coast Aus Tour, along with fellow artist Young Davie, and up and coming talent Jenieo. DJj Tikelz will keep the beats flowing as they perform their biggest hits and more.
Elixir Music House and Cairns Melting Pot are teaming up to introduce Cairns' first Kava Bar. The event is free entry and offers up the opportunity to try the traditional and ceremonial kava drink, and experience the distinctive, soothing, and euphoric effects.
Saturday 11 November
The Dreggs are wrapping up an incredible year with a high-energy tour across regional and coastal towns in Australia. Fresh off the release of new singles, they're set to deliver unforgettable live performances. After a successful run of sold-out shows in the UK and Europe, they're ready to rock the Tanks, with support from special guests.
Learn the ancient Art of Pandanus Weaving with Raewyn Biggs, a renowned mixed media artist. Explore the intersection of culture, tradition, and creativity in this hands-on experience at the Court House, brought to you by Sixfold Project's 'Accessorise' collaboration.
SandSong: Stories from the Great Sandy Desert by Bangarra Dance Theatre is an exploration of cultural resilience amidst the Kimberley landscape. Here, the ancient wisdom and enduring Songlines of the Walmajarri people are set against the backdrop of ever-changing government policies. Created in consultation with Wangkatjungka/Walmajarri Elders, this production weaves together the ancient past, the dynamic present, and the hopeful future of Indigenous narratives in the Kimberley region.
Local artist Hoolia, is releasing their first ever single and hosting a Single Event Launch at Elixir, joined by the talented Dave Breeze. The new track 'To Inspire' encourages all to embrace their creative spirit in everyday life, and was brought to life with the support of RADF, Cairns.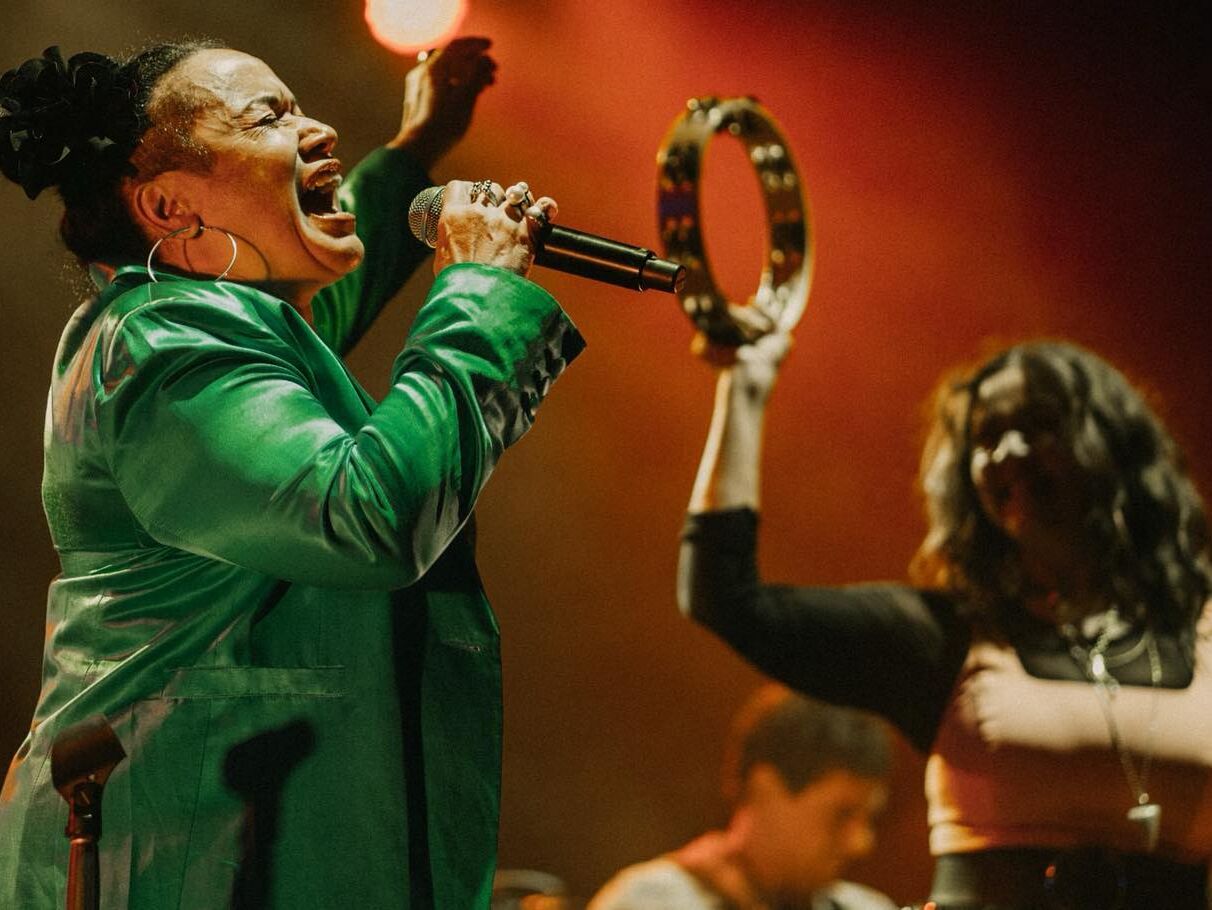 Saturday 11 November
Former Australian infantry soldier turned comedian, Jarryd Goundrey, is on a journey to Farewell Vanilla Slice with a much anticipated stop at Macalisters. Join him as he combines humour and a quest for the perfect treat, with a portion of the profits supporting the Australian National Veterans Arts Museum and its mission to provide art therapy to veterans.
Cairns Concert Orchestra presents Baroque to Broadway for their end of year concert. Enjoy baroque favourites and toe-tapping Broadway tunes, as well as a special performance by young up and coming harpist, Hannah Burnett.
Today is Armistice Day, making it 105 years since WWI ended, and 104 years since the Treaty of Versailles was signed. On the 11th hour, two minutes silence is observed across the country to mark the cessation of hostilities on the Western front. you can join the Cairns RSL at the Cairns Cenotaph for wreath laying and to pay respects.
The Cairns Taipans are playing another home game against the Illawarra Hawks at the Convention Centre. Grab your tickets for the game, and check out the full schedule to support the boys.
Sunday 12 November
Catch Heath Franklin's 'Chopper' back in Cairns with a brand-new hour of comedy. Touted as one of Australia's funniest comedians, this event offers a sneak peek of his upcoming 2024 tour material, so don't miss out on the laughs and grab your tickets for this special Cairns preview.