Tropic Weekender: Our guide to the best events and things to do in Cairns
We have a big week ahead with a vastness of arts and culture events. Yarrabah Music Fest is on, along with Shine On Gimuy. It's already that time of year - Oktoberfest. Savannah in the Round is finally here, we also have Torimba Fest, a DNB Pool Party, and the first instalment of Understory High. There's plenty more where that came from!
Don't forget to check in on our Cairns and Tablelands market guides, there are a few on this weekend to get amongst. Plus our Guide to art exhibitions and events dives deep into the local scene.
Wednesday 4 October
We have the Cairns Tennis International Pro Tour in town, with players competing for a chance to boost their world ranking and nab a share of the $100k prize pool. Watch Australia's rising tennis stars face off against players from across the globe in this exciting tournament, running through to 15 October.
Thursday 5 October
RSPCA's annual fundraiser is on, and thanks to generous sponsors and major donors, all donations made on this day will be doubled across Australia, no matter the amount! Your support will directly help 1,000 RSPCA animals find their forever homes.
Experience heart-pounding mountain sports films from around the world at the Radical Reels Tour, a thrilling offshoot of the Banff Mountain Film Festival. Watch elite athletes conquer incredible challenges in spectacular settings.
Explore Shine On Gimuy, a new First Nations event on Cairns' waterfront running through to 15 October. Featuring Indigenous art, light shows, music, and talks, celebrating culture and history. Enjoy live performances by Dan Sultan, Emily Wurramara, Miiesha, and dive into deep wisdom and interactive talks. This inclusive event showcases Tropical North Queensland's rich Indigenous arts and culture, spanning and welcoming all generations.
Catch the Cairns Taipans in action as they take on the South East Melbourne Phoenix in what's set to be a thrilling home game at the Convention Centre. Get your tickets and show your support for the our boys.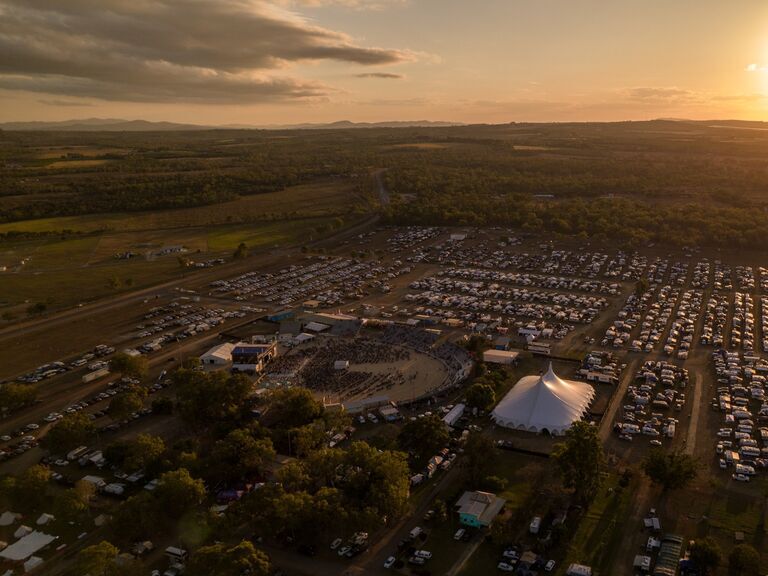 Friday 6 October
Nurse Georgie Carroll's award-winning comedy show is coming to CPAC. Known for her hilarious stand-up, as seen on Britain's Got Talent 2023, and acclaimed for 'Best Comedy Show' at the Adelaide Fringe Festival. Join us for one night only – you'll laugh, gasp, maybe even cry, but it's sure to make you feel better.
Discover Understory High, the exciting new film festival exclusively for high school students, accompanying the Understory Film Festival. As the sun sets at this iconic venue, immerse yourself in a collection of captivating short films, each showcasing the creative talent and unique stories of our region's young filmmakers.
Northern Australia's largest camping and music festival is back this weekend. Savannah in the Round hosts a bevy of musical talent with international and local big hitters showcasing the best country, roots and pop acts including Jimmy Barnes, Kasey Chambers, US country music star Alexandra Kay, and Canadians The Dungarees. Plus, the Great Northern Bullriding Series is also putting on a show.
Saturday 7 October
Oktoberfest is in full swing at The German Club for the next three weekends. There will be live music, plenty of Bavarian food and drinks, dancing, and competitions. Grab your tickets online or at the club.
Head to the peninsula for a fantastic day of music and culture featuring Jessica Mauboy, Electric Fields, and the Yarrabah Brass Band at Yarrabah Music and Cultural Festival. Explore Gunggandji traditions, local food and flavours, and groove to the sounds of Yarrabah's vibrant community. This free, all-ages event, celebrates the world's oldest living culture in tropical Far North Queensland, showcasing incredible talent from Yarrabah and beyond.
A celebration, the Creedence Clearwater Revival is a journey through the life and music of this iconic band. From their own hits to the songs they covered and those they wrote for others, experience the magic of CCR. The Creedence Clearwater Collective, featuring a six-piece band with a guest saxophonist and a vocalist who channels John Fogerty's distinctive voice, brings the CCR sound to life.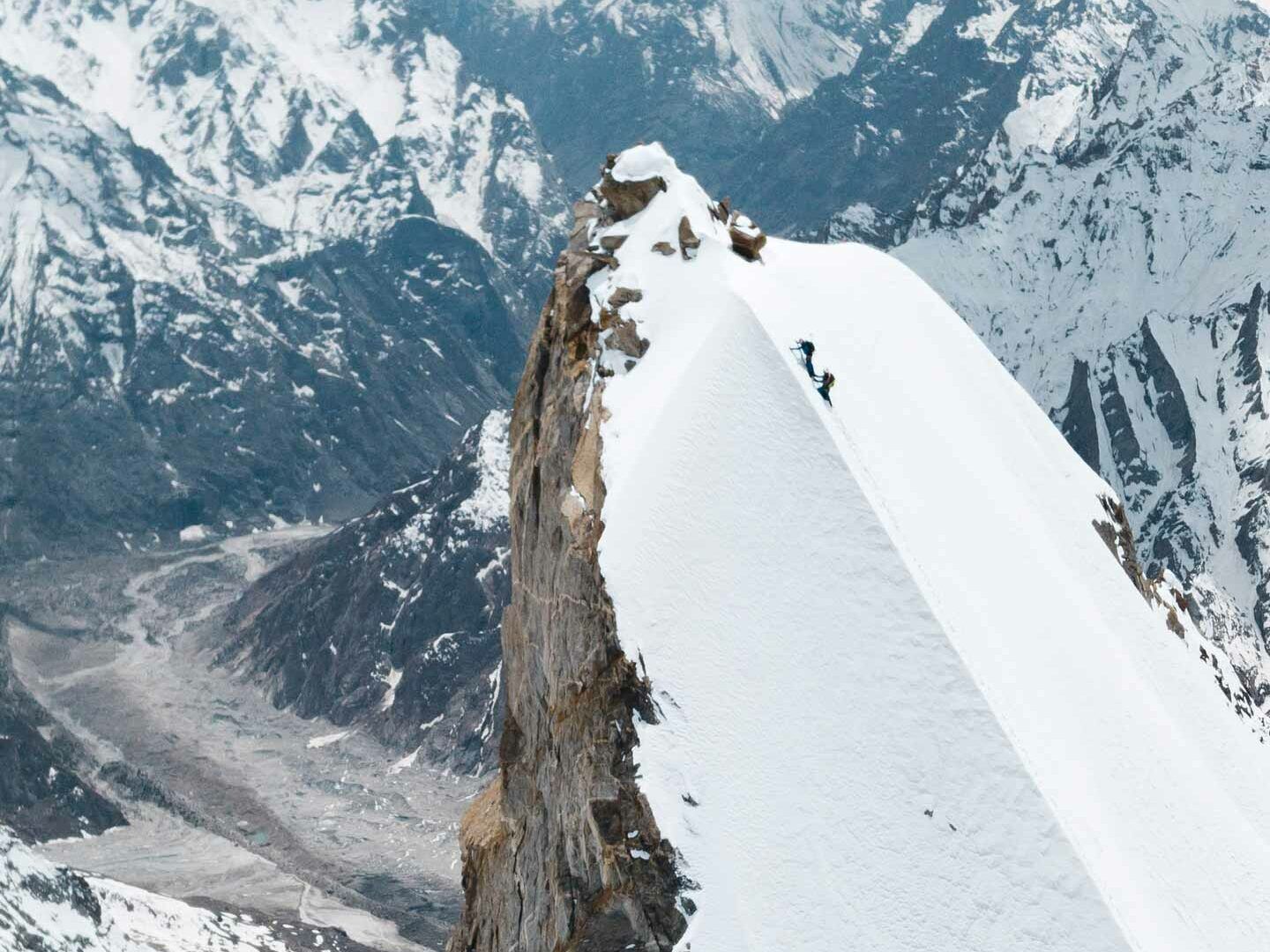 Saturday 7 October
It's time again for another Drum & Bass Pool Party at Pools in Paradise Smithfield. Making for a perfect opportunity for DNB enthusiasts to enjoy the music, this family friendly event keeps the vibes high and babysitter costs low.
The Torimba Festival kicks off today for a staggering and packed two week agenda. From the Festival of the Forest woodworking exhibition to the family favourite Mardi Gras Street Parade day with stalls and dodgems, there's something for everyone. There's also Melville's Animal Farm, woodchopping, the truck pull, and fireworks finale. Plus, enjoy golf ambrose, themed quiz nights, barefoot bowls, hoedowns, cake stalls, poetry readings, bingo, and much more throughout the weeks.
You can also head to Hemingways for Oktoberfest. Enjoy themed food, local brews, and feel the Bavarian Beer-Fest vibe. Featuring five FNQ Breweries, German-style beers, festival food, live music by Tony George, keg lifting, stein sliding, and a best-dressed competition.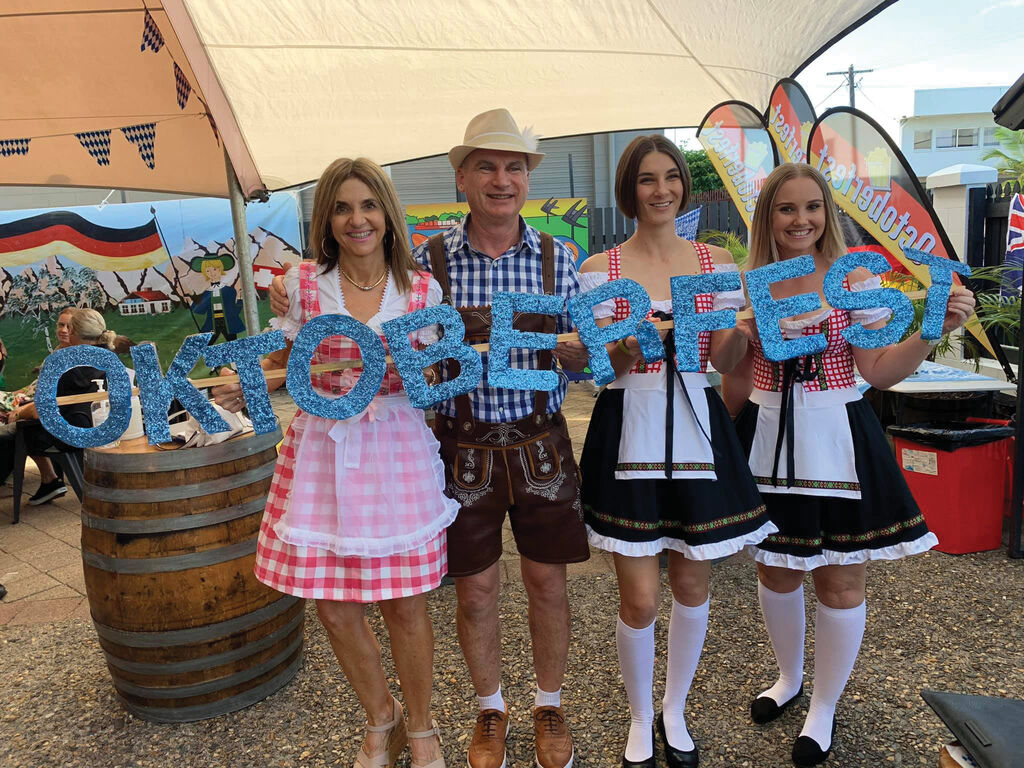 Sunday 8 October
It's International Pregnancy and Infant Loss Awareness Month. Get involved in a Walk to Remember to provide a supportive space for bereaved families to connect with others during loss.
The All of Us Festival, hosted by the Dr. Edward Koch Foundation's FNQ Suicide Prevention Taskforce. This family-friendly event promotes mental health and wellbeing awareness with a diverse range of activities, including a mental health expo, a "Move For Mental Health" walk, live entertainment, family fun, food trucks, and market stalls. Proceeds support the Backyard Makeover Program, benefiting isolated residents.
Unseen Cinema is screening Finnish/Icelandic movie Godland at Cairns Central. Deemed one of the greatest movies of 2022, it was the winner of Chicago International Film Festival, coming away as Best Film and Best cinematography.
The Cairns Pregnancy & Baby Expo is on at DFO, featuring local businesses and services supporting pregnancy and babies. Participants are helping raise funds for the Hospital Foundation and the special care unit.
Platinum selling artist ILLY is on hitting the stage for The Long Way Round Tour. The tour marks his return to live performances and offers a taste of his upcoming music, and stripped-back performances that let the music shine.