Tropic Weekender: Our guide to the best events and things to do in Cairns
We have a week full of cultural and arts celebrations with Big Talk One Fire, the Babinda Harvest Festival, and Flickerfest all on. There's plenty of live music too including The Pad Boys, Ben Jansz, Teenage Dads, and a few tribute shows to pick from.
There are laughs to be had with several stand-up comedy shows around town. Plus the Cardiac Challenge takes place over the weekend, raising funds for the FNQHF.
Don't forget to check in on our Cairns and Tablelands market guides, there are a few on this weekend to get amongst. Plus our Guide to art exhibitions and events dives deep into the local scene.
Thursday 14 September
Music by Candlelight returns to Cairns with a double feature. Offering a unique musical experience in the Saint John the Evangelist Anglican Church, enjoy a Tribute to Queen at 6pm, followed by a Tribute to Coldplay at 8pm, both performed by a talented String Quartet Group.
Friday 15 September
Djabugay band The Pad Boys are celebrating 30 years with the launch of their debut album Where Are They Now at the Tanks. Their unique blend and use of language have become part of a longer Djabugay music tradition The event also features comedian Jay Wymarra and DJ Mr. Tarago.
Luke Kidgell, known for his viral stand-up videos and co-hosting the Luke and Meg Podcast, is hitting the road again with his new show, Happy Hour. With over 3 million online fans and a reputation for quick-witted crowd interactions, Luke promises a fun and lively comedy experience. Performing at CPAC, Friday and Saturday.
The Rondo Theatre is showing Drinking Habits, written by Tom Smith and directed by Nader Sallam. The story unfolds at a struggling convent where two nuns are secretly brewing and selling wine. Tensions rise as visitors are mistaken for Vatican spies, leading to a hilarious chain of events. Running for the coming week, each sitting is currently sold out but there are still a couple volunteering opportunities.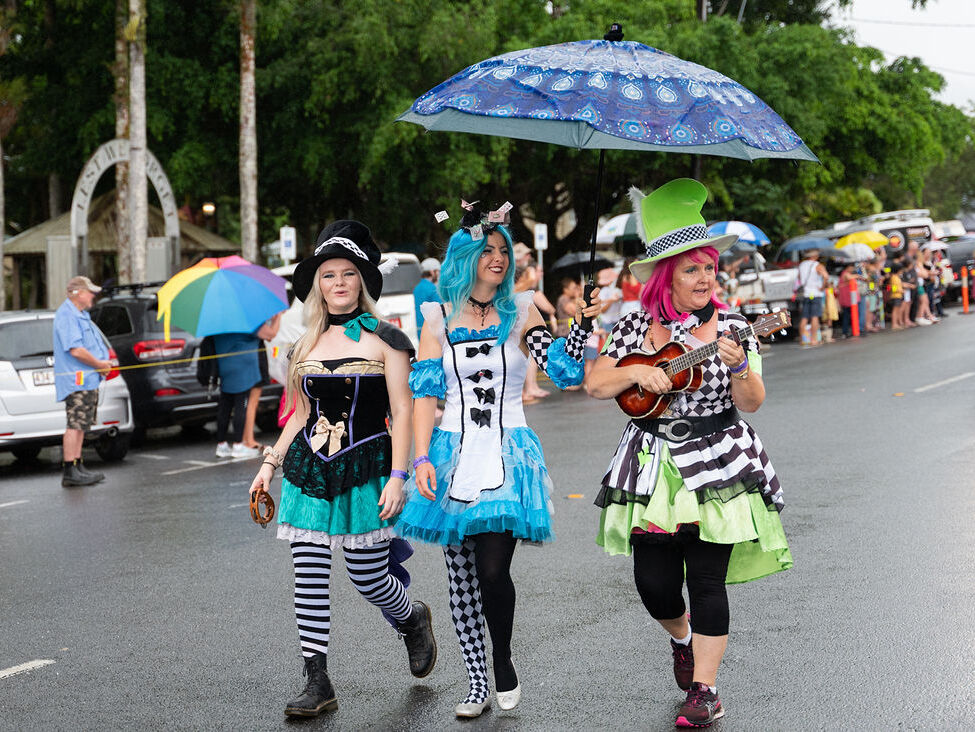 Saturday 16 September
Cultural festival Big Talk One Fire is back at Munro Martin for its 16th year. Hosted by UMI Arts, it's a free, family-friendly, and inclusive day celebrating the rich culture, stories, music, and art of FNQ First Nations. Enjoy an awesome lineup of Indigenous and Torres Strait Islander musicians and dancers, explore an arts and crafts market, attend artist talks and panel discussions, and engage in workshops and demonstrations.
Head south this weekend for the Babinda Harvest Festival. With a bevy of events, including the markets and street parade, there'll be plenty of entertainment, food, arts, crafts, and fun activities to get amongst for everyone. Oh, and a Duck Dash on Sunday.
In 1969, The Beatles held their iconic Rooftop Concert in freezing London. Songs like 'Get Back' and 'Don't Let Me Down' from that day became timeless classics. Now, The Honey Sliders, featuring respected Australian musicians like Danny Widdicombe, Dan Mansfield, Bos Borley, and Ben Carstens, are rekindling this historic event.
Catch Melbourne's Teenage Dads at Edge Hill Tavern, celebrating their hit Speed Racer after a string of successful shows abroad. Jordy, Connor, Angus, and Vince, the driving force behind Teenage Dads, have also extended invitations to some of the best local talent to join them on stage so expect a stellar performance.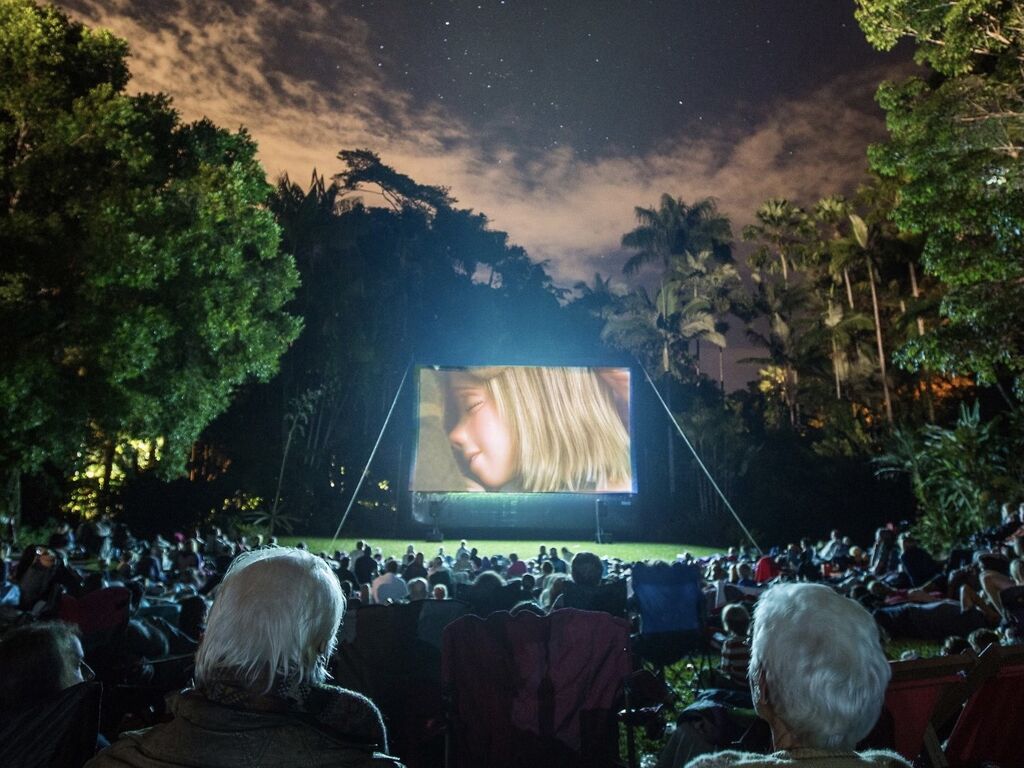 Saturday 16 September
The Cardiac Challenge returns with a monster ride spanning 333km between Cairns and Cooktown. Over the three days, cyclists experience the region's stunning terrain, all while raising funds for the Far North Queensland Hospital Foundation.
Opera in the Rainforest is an enchanting spectacle celebrating the magic of opera beneath an endless evening sky at Skypark Cairns. Amongst the lush greenery, a natural amphitheater emerges as the perfect stage for this awe-inspiring performance.
Flickerfest is back for another year, showcasing the Best of Australian Shorts at the Botanic Gardens. Celebrating its 32nd year, Flickerfest is Australia's only Oscar and BAFTA qualifying short film fest. It screens top-notch short films from around the globe, handpicked from 3,200 entries, making it one of the world's premier short film showcases. Bring a picnic, and enjoy a night of cinematic delight.
Award-winning comedian Daniel Delby brings his hit show, Teacher Comedy Night, to Macalisters Brewing Co. Get ready for a night of laughter with hilarious stand-up, interactive games, and uproarious teacher stories. Whether you're an educator or just love to laugh, this show is a must-see.
Ben Jansz is on tour and performing at Elixir to commemorate the release of two full-length albums, Love & War, and Memoirs of a Travelling Mind. Join him for a one-man-band session, as he explores themes of heartbreak, healing, and the transformative power of art and music.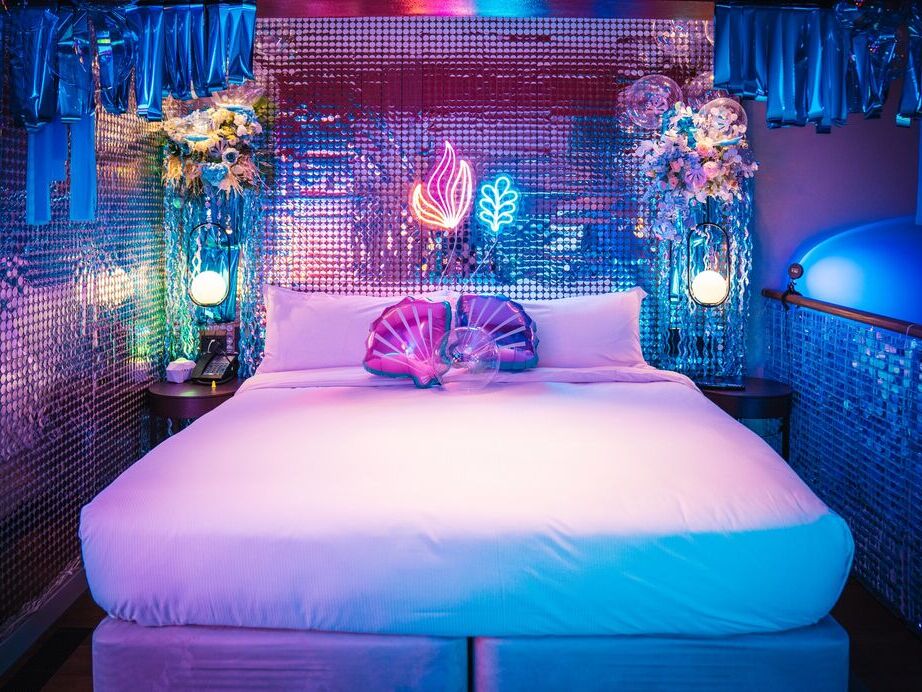 Sunday 17 September
Held every Sunday at Empire, end your weekend with a few laughs and Stand-Up Comedy. Featuring three top Queensland comedians each week, along with guest MCs and special headliners flown in for your entertainment.
Celebrate the music legend Roy Orbison with internationally renowned artist John Stephan at his Tribute to Roy Orbison and The Everly Brothers. This unique show, officially endorsed and presented by Roy Orbison's eldest son Wesley Orbison, also features a personal narrative of Roy's fascinating yet tragic life.
Classical Serenade, the NQ Chamber Orchestra's second concert of the year, features the talented husband and wife team, guitarist Simon Thielke and violinist Khalida de Ridder. The duo is set to deliver a mesmerising performance of the expressive Sibelius Suite for violin and strings.
DoubleTree by Hilton have launched an immersive Under the Ocean themed room. Having been a hit down south before, even for us in the tropics it's a bit of fun. Running through to the end of November and making for a fun staycation, you'll also be treated to food and bevy deals, and of course - ocean views.