Builders lobby State and Federal Governments to help boost Cairns housing construction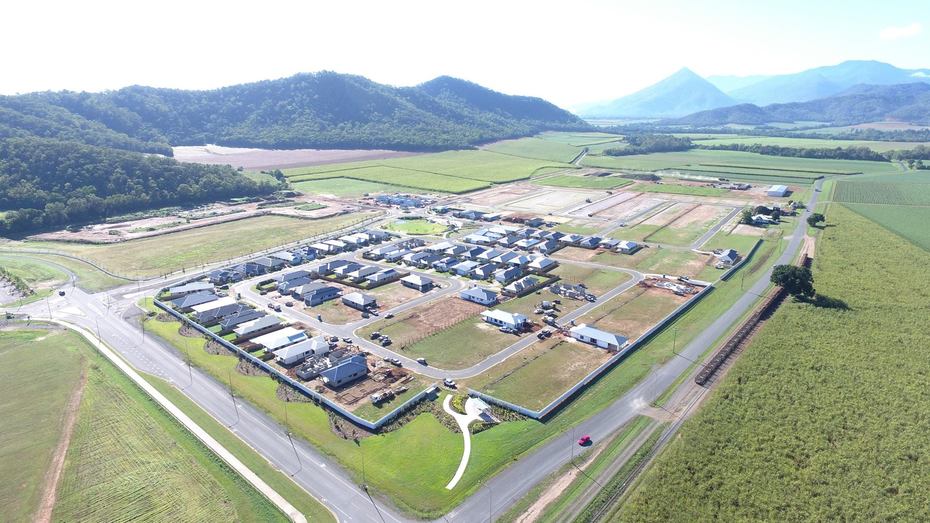 Concerns over falling building approvals in Cairns has prompted the construction industry to push both the Queensland and Commonwealth Governments to adopt policies that create housing stimulus.
The Queensland Government is being asked to re-instate the full $20,000 First Home Owners grant for people in regional areas.
The grant for new homes was reduced from $20,000 to $15,000 at the start of the financial year.
Master Builders wants the lost $5,000 recalled, but only for new dwellings in the regions.
It cites Australian Bureau of Statistics figures showing building approvals in areas outside the south-east falling by 6.9%.
Sharon Vella, the organisation's General Manager for far north Queensland told TropicNow that Cairns hasn't yet seen such a drop but there is concern for the future.
"The numbers show that FNQ has been enjoying a spike in work but recent approvals have fallen sharply across both detached houses and units.
"The Cairns rental market is very tight and while the new dwellings being constructed will help, there will continue to be untapped demand, especially if the current rate of building slows."
According to the latest CairnsWatch report from Herron Todd White, the rental vacancy rate in Cairns in August stood at 1.9% for both houses and units, which was classed as verging on stressed.
Author Rick Carr said the situation's unlikely to change anytime soon.
"With the low level of new rental supply being created due to relatively low levels of new housing construction and reduced levels of investor housing activity, rental market conditions are expected to stay tight for some time."
Adam Gowlett, the General Manager of leading Cairns construction company Ken Frost Homes, confirmed that the business of building houses is subdued.
"We're probably only building about two thirds of what would be our average demand," he told TropicNow.
While Mr Gowlett said he'd welcome any stimulus, including an increase in the First Home Owners grant, changes to banking regulations are really what is needed.

"With APRA's (Australian Prudential Regulation Authority) rules, the Banking Royal Commission, the tightening of financing across the board and with Australian policies all focused on fixing Sydney and Melbourne markets we have a systemic problem with housing finance and the $5,000 isn't the be all and end all of that fix," he said.

Mr Gowlett is part of a Cairns business delegation visiting Canberra this week and has been lobbying politicians, including Finance Minister Mathias Corman, to change the one-size-fits-all approach to banking regulations.
"We talked about how they can develop policies that can influence the market separately in different areas,' he said.
"Unlike Sydney and Melbourne, in Cairns there is no problem with over-investment, over-supply of rental properties and we are not over-building units."
Mr Gowlett also highlighted the local composition of employment, pointing out that many people are working part time, on contracts and in multiple jobs, making it difficult for them to satisfy lending requirements.
"For instance, most teachers now are on contract and the banks will look at those contracts and not lend on the basis that they're not a safe risk.
"There are people in tourism working two jobs and paying $400-$500 in rent, who can clearly service a mortgage but are being discouraged."
Sharon Vella from Master Builders agreed that access to finance is a problem for new dwellings, which she said is why more support for first home buyers is needed.
"With the banking regulator and the banks themselves tightening lending, this is most keenly felt in regional areas, like Cairns.
"This is where the importance of the regional boost to the First Home Owners Grant would be beneficial to get new projects across the line."

---
---
---