US Vice President among world leaders staying in Cairns for APEC summit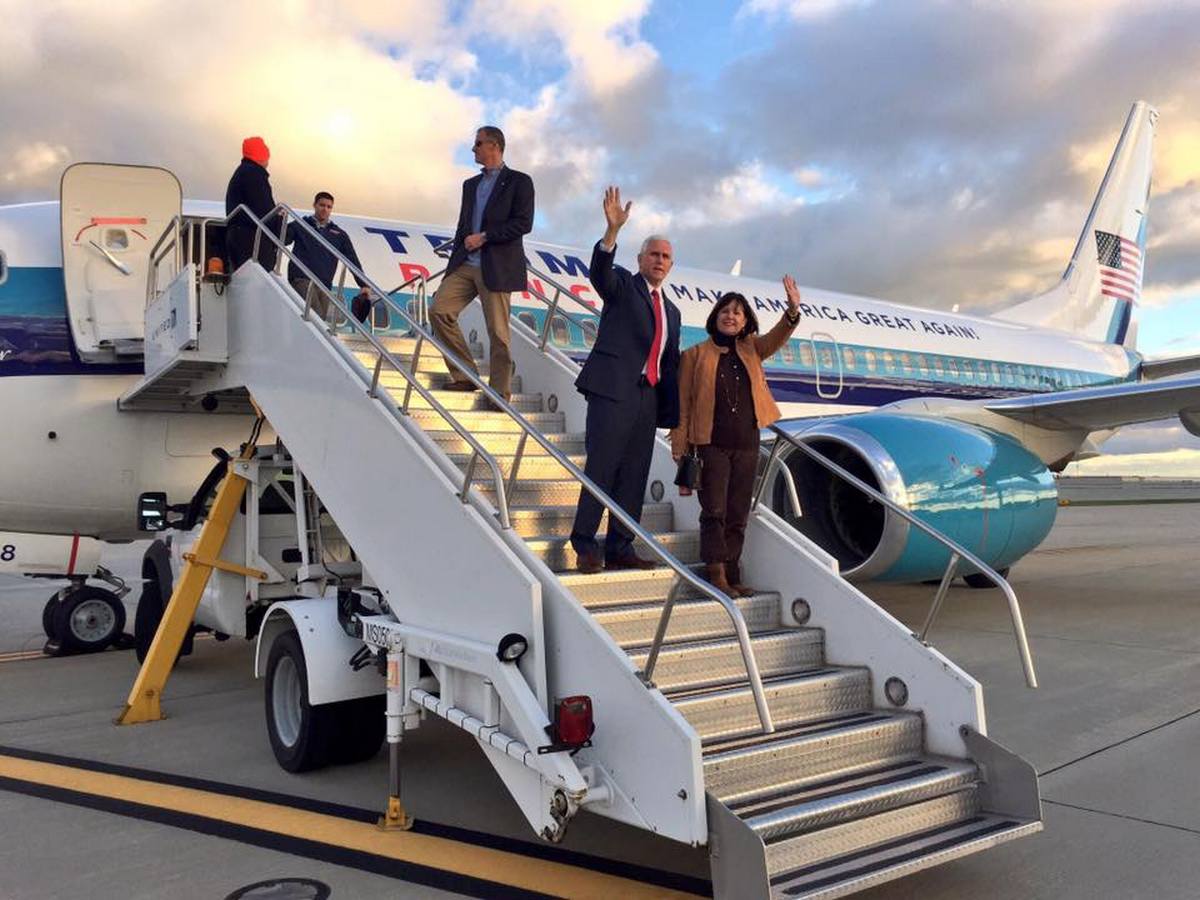 ---
United States Vice President Mike Pence will fly into Cairns aboard Air Force two tonight, joining at least five other world leaders using the Tropical North Queensland city as a base to attend the APEC summit in Papua New Guinea.
Cairns is just a 40 minute flight from Port Moresby and Vice President Pence is expected to shuttle back and forth to attend meetings, before flying out of Cairns on Sunday.
Canadian Prime Minister Justin Trudeau will also call Cairns home over the weekend.
Chinese President Xi Jinping, the Sultan of Brunei, Hassanal Bolkiah, New Zealand Prime Minister Jacinda Ardern and Indian Prime Minister Narendra Modi will use Cairns as a staging point, too.
They'll travel around Cairns in six Commonwealth Government cars, complete with flag poles on their bonnets, which have been freighted north to cater for the occasion.
Tourism marketing consultant Ron Livingston, a Cairns tourism industry veteran, says as well as immediate benefits to the local economy, the visits will result in free publicity.
"The amount of money the United States is spending on this visit is telephone numbers I would guess.
"That's not to mention the huge media contingent that will be following the Vice President filing reports for all major channels," he told the ABC.
"Cairns will get a lot of publicity and they will probably show footage of the Great Barrier Reef and all this is fantastic geographical knowledge for those living in the us alone."
Mr Livingston says Bill Clinton's visit to Cairns when he was US President in 1996 set a precedent.
"I know from my visits to the US after that time that there was an increased awareness of Queensland and the Great Barrier Reef in a country where geographical knowledge is poor.
"This is a very valuable piece of public relations for Queensland, for Australia and for Cairns in particular.
"This is free, mainstream promotion."
PNG is the poorest of the 21 Asia Pacific Economic Cooperation (APEC) nations involved in the summit.
In Port Moresby, cruise ships have been brought in to accommodate attendees, in a city known for high crime rates and limited luxury hotels.
Carnival Australia, which has been running cruises to Papua New Guinea for several years, has provided the three ships.
In a recent parliamentary speech, PNG's APEC Minister Justin Tkatchenko admitted the city just couldn't cater for the influx of world leaders and their entourages.
"We simply do not have enough hotel rooms in Port Moresby to accommodate all delegations," he said.
When 40 luxury Maserati cars landed at Jackson International airport earlier this year for leaders to use during the event, there was outrage from PNG's citizens, who described the spending as frivolous in a country where most people don't have access to basic health care.
---