New owners of Trinity Beach waterfront development plan to open for Easter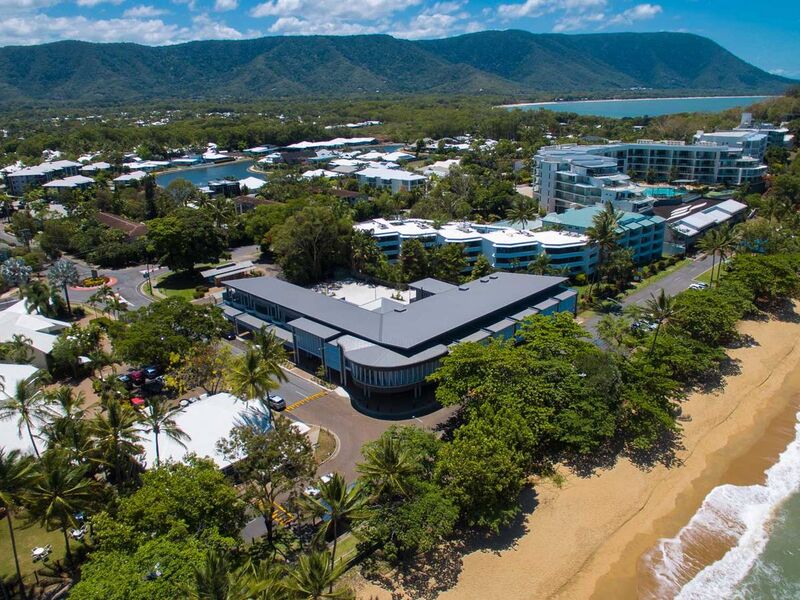 ---
A 6-million dollar Trinity Beach development has been taken over by a new, local syndicate, which is aiming to open the waterfront hub in time for Easter.
Trinity Beach's Beach House, on Vasey Esplanade, has replaced the building occupied by Trinity Beach Bar 'N Grill, transforming the site into new dining, retail and office space.
Local resident Stephen Paino placed the newly completed building on the market about a year ago.
The new major shareholder is Rod Sherrington, of Trinity Accountants, while the rest of the syndicate comprises other local business owners and long-term residents.
Mr Sherrington told Tropic Now the 1938 square metre building provides a golden opportunity to revitalise one of Cairns' most popular and picturesque beach suburbs.
"We're united in a commitment to create a vibrant and exciting future for what is known as the local's beach."
"It will be a cosmopolitan enclave of quality café and restaurant offerings."
He said the syndicate has already drawn strong interest from established local restaurateurs.
"From a tourism perspective, Trinity Beach, in contrast to its resort neighbour of Palm Cove, is predominantly strata titled, apartment-style accommodation in complexes that do not include a dining outlet," Mr Sherrington said.
"When it opens for business in time for Easter next year, the Beach House will effectively correct that shortage, with four new dining outlets."
The dining precinct will face the waterfront in what's known as the B wing of the building.
The A wing, which is also on the ground floor, will accommodate retail shops.
The entire top floor is dedicated to office space.
According to Mr Sherrington, Trinity Beach provides a robust business proposition.
He cites the latest Hotspotting Index report by Ryder's Price Predictor, which includes Trinity Beach among the top 50 locations in Australia showing the strongest growth patterns over consecutive quarters.