Palm Cove wedding photographer bemused by global reaction to 'croc' snap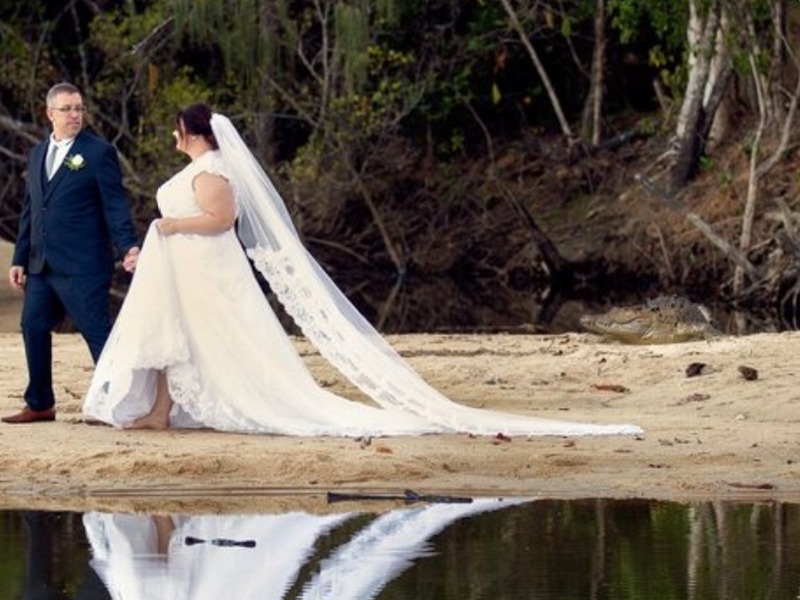 ---
A Tropical North Queensland wedding photographer, who photo-shopped a saltwater crocodile into a picture of newlyweds, never had any intention of tricking people into believing it was real.
The croc appears as though it's photo-bombing the couple at Sweet Creek in Palm Cove and the image has gone viral on social media.
Ian Stone, of Posh Photography, has told Tropic Now he edited the photo as a joke, because the bride and groom are his friends.
"I just put it in there to see if they'd notice and they didn't!" he said.
"I saw them months later and said 'have a really, really close look' and they went, 'oh my god'.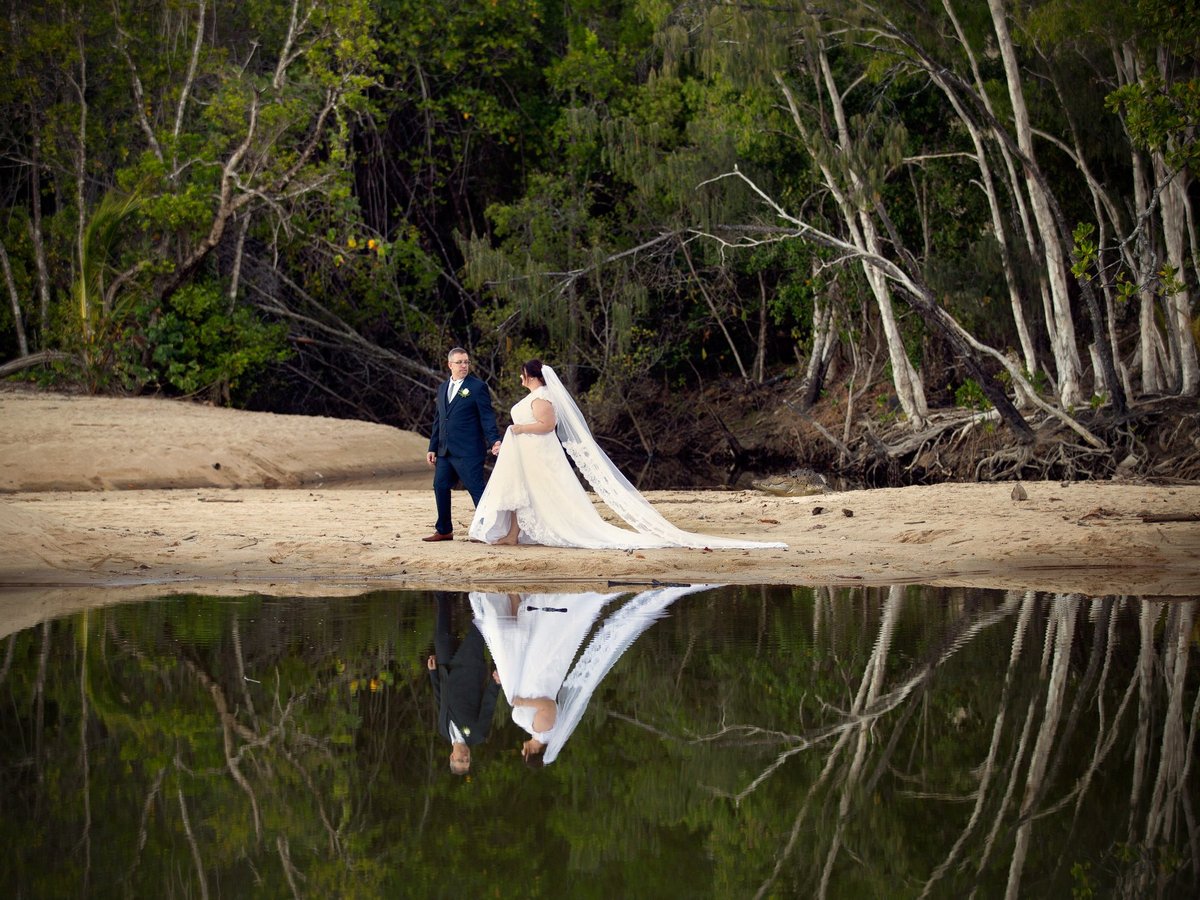 Mr Stone doesn't know how the photograph became public and said he had a chuckle when he saw it in the Cairns Post, alongside claims the paper had sought the opinion of 'several photographic experts, who believe it is genuine.'
"I can see a slight flaw because the background is blurry and the image of the croc is too sharp," Mr Stone said.
"I thought it was funny, so I just let it go for a day.
"Someone just needed to ask and I would have told them 'no, it's not real'."
He said yesterday, he decided to post the photograph on his facebook page, and the response was immediate.
"I started getting emails from UK Magazine and then it popped up in a Brisbane paper and then I got an email from NBC in New York.
"They all asked me and I told them it was tongue-in-cheek but some papers are running it without checking."

The award-winning photographer said he is unsure whether the free publicity will lead to more business.
"Social media leading directly to business is difficult to measure.
"I have seen a jump in my social media engagement - it's gone through the roof - and a slight increase in web traffic, though."
He said his main concern is assuring people who are planning destination weddings that the region is safe.
"Palm Cove is by far the biggest wedding destination in Cairns and hundreds of couples go there from all over the world every year to get married.
"I also help with marketing Palm Cove itself, so we've been very careful to say it's a fake.
"Having been a Sydney photographer, I know that you're more likely to get bitten by a snake down south than a croc up north.
Mr Stone said he is now preparing to be asked to photoshop more crocodiles into his snaps.
"There was a worldwide trend for a while there – and I'm not going to judge whether it's corny – of the whole wedding party looking back as though they're being chased by something and then the photographer inserting a dinosaur or whatever.
"Maybe the Aussie spin will be getting chased by a crocodile."
---