Cairns hospital cladding to be replaced over flammability concerns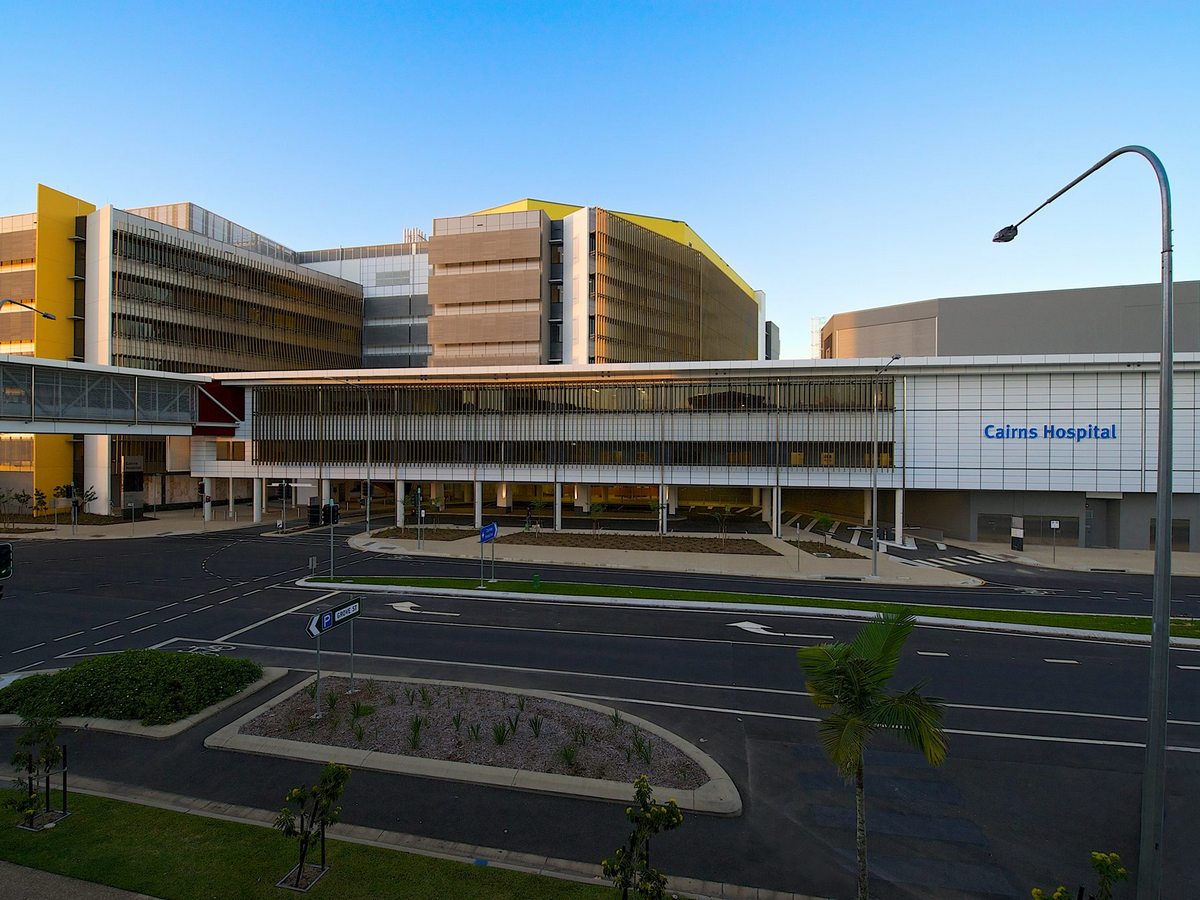 ---
Cairns Hospital has become the latest new building in the city to fall victim to revised cladding specifications.
As part of the Queensland Government's Cladding Investigation and Remediation Program, the cladding on blocks D and E were independently tested for levels of flammable polyethylene (PE), a substance which was found to have contributed to deaths in the Grenfell Tower fire in London.
The health service's acting director of infrastructure, Michael Miller, said the panels from E Block were found to contain high levels of PE.
"In response to the report findings and in the interest of patient and staff safety, the cladding on E Block will be replaced.
"As soon as the we had the results, the Health Service met with the Cladding Investigation and Remediation Program to discuss the replacement process," he said.
The work will begin early next year.
To help minimise the potential risk to patients and staff, bollards will be installed near the street parking on Lake Street.
The panels on block D were found to be low-risk and won't be removed.
However, the health service's chief finance officer, Steve Thacker, said further testing will be done.
"We have requested further testing to completely rule out the need for panelling to be replaced in future," he said.
"The safety of patients and staff is our number one priority and we take fire safety very seriously."
He said the hospital has extensive fire alarm and sprinkler systems, as well as fire doors, fire compartments, extensive fire evacuation plans.
Sections of cladding on the new Cairns Performing Arts Centre building will also be replaced in the new year.