interest
A wet week and king tides in store for Cairns as TC Trevor makes his presence felt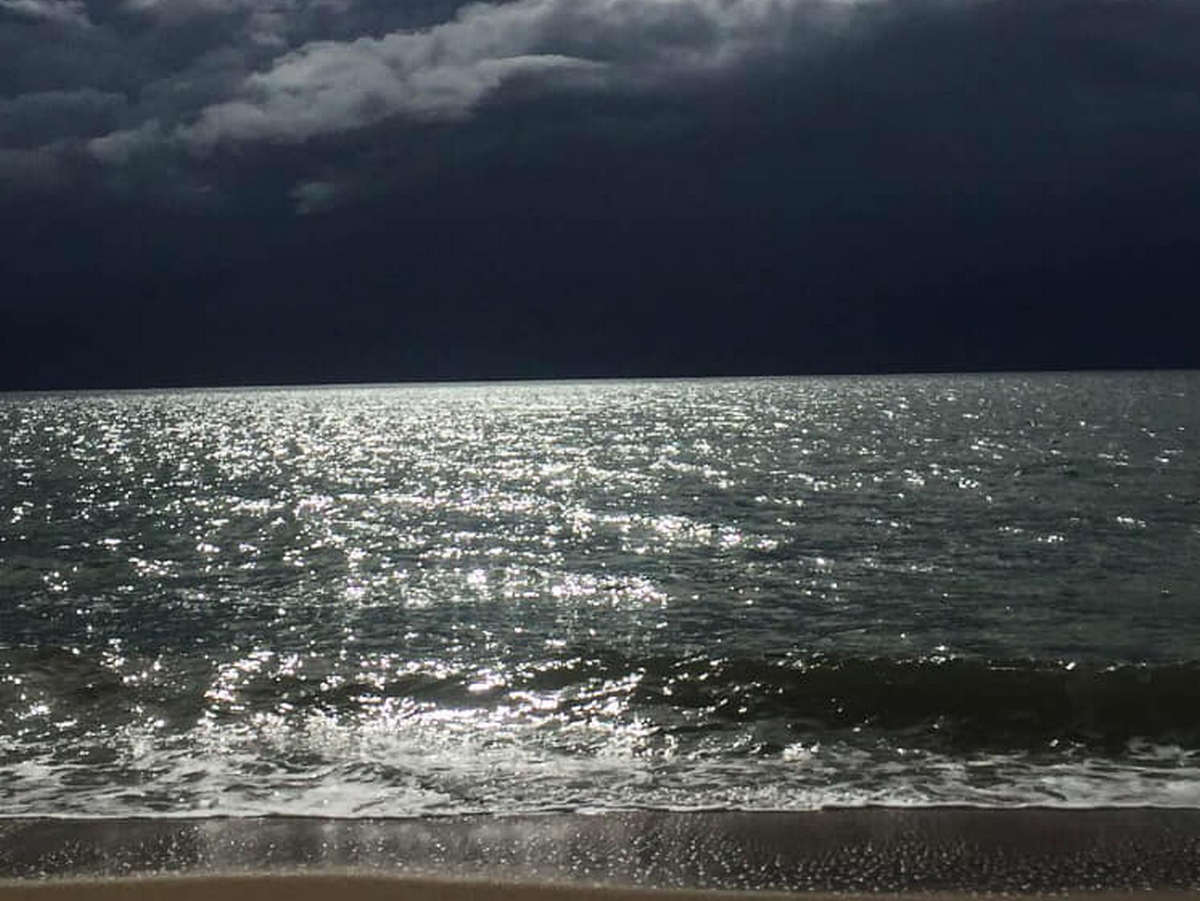 ---
A late wet season burst will deliver around 500 millimetres of rain to Cairns this week as Tropical Cyclone Trevor moves across Cape York.
The incoming black clouds were photographed by staff at Ellis Beach Bar and Grill this morning.
---
Between 9AM and 4PM today, Cairns Racecourse recorded 86 millimetres of rain, while the airport received 46 millimetres and Brinsmead 57 millimetres, creating chaos at school pick-up time.
Further afield, South Johnstone also had a soaking, with 76 millimetres falling.
Forecaster Greg Connor told Tropic Now that TC Trevor, currently a category one storm, is expected to gain in intensity before crossing the coast.
"It could get to a category three system and we're expecting it to cross the coast tomorrow evening near Lockhart River," he said.
Wind warnings have been issued for the Peninsula and Cooktown Coasts as well as the eastern Gulf of Carpentaria and the Torres Strait.
The system will also deliver heavy rain, with more than 450 millimetres predicted to fall in Cairns between Tuesday and Sunday.
Mr Connor said from tomorrow, the rain will coincide with king tides, increasing the flood risk in low-lying areas of Cairns.
"We are expecting higher than average tides, anywhere south of the cyclone and at this stage," he said.
People are being warned not to park cars in low-lying tidal areas.
---
CRUNCHING THE NUMBERS
The tides (Cairns)
3.43 metres at 8:14AM
3.46 metres at 8:52AM
3.38 metres at 9:27AM


The rain (Cairns)
Tuesday: 60-100mm
Wednesday: 35-70mm
Thursday: 60-100 mm
Friday: 60-100 mm
Saturday: 35-70mm
Sunday: 20-45mm
---