interest
"Fat fella" crocodile near Mareeba targeted for removal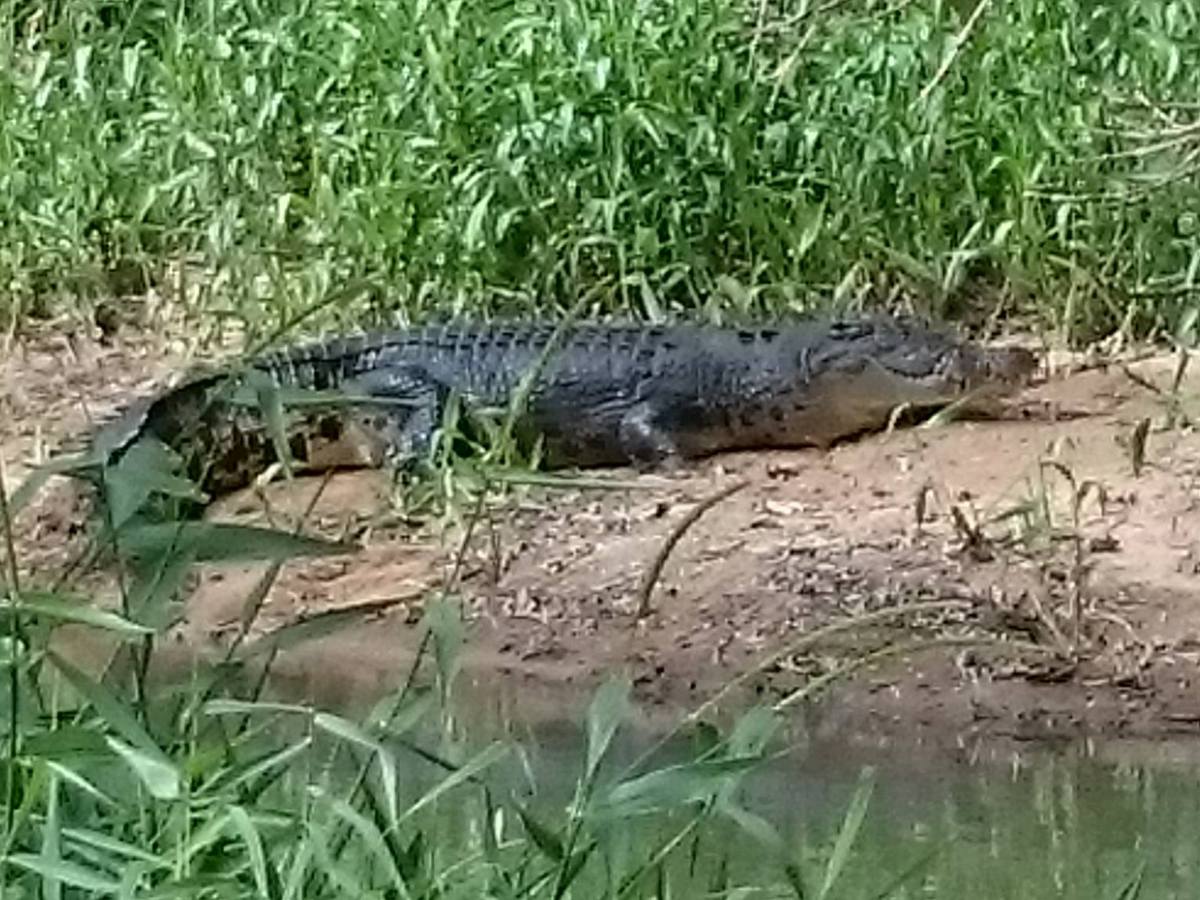 ---
Mareeba locals fear a 3.5 metre saltwater crocodile spotted twice in the past fortnight will make its way into the upper Barron River, where people swim.
The reptile was first photographed on Good Friday sunning itself on the banks of Two Mile Creek at Pickford Road, Bibhoora.
Photographer Tim Perkins reported it to authorities.
---
---
"I was just going in to get sand from the quarry there and on my way out it was just there stuck up on the bank about 20 to 30 metres way," he told Tropic Now.
"I tried to get a closer pic and he jumped in the water then.
"He's a fat looking fella, I mean I've heard lots of stories about little ones but I've never seen a big one like this."
The second photograph was taken yesterday by Dino Licitra, who managed to zoom his camera in closer.
Both pictures have been posted on the ISAWACROC facebook page, set up by the Mareeba Chamber of Commerce.
President Joe Moro told Tropic Now the sightings are concerning.
"There's a little bit of angst about it now because we're not supposed to have salties in Mareeba," he said.
"The big concern is they could walk into Granite Creek and get into the Barron section.
"There's salties at the bottom end of the Barron but not at the top and it's where kids swim."
The Department of Environment and Science told Tropic Now the Two Mile Creek area is zoned F, which allows for the targeting of all crocodiles for removal.
"We've set a trap to remove it from the wild," a spokesman said.
State Government figures show three crocodiles measuring 2.2 metres and 2.3 metres have been removed from the area since the zoning came into effect in mid 2017.
The zoning was introduced after a harvesting contractor was bitten by one of the reptiles while working on a sugar cane farm.
Where did it come from?
The area is not traditionally saltwater crocodile territory, being 60 kilometres from the coast and 400 metres above sea level.
The main theory is that they're escapees from the Melaleuca Crocodile Farm, which is less than a kilometre from Two Mile Creek.
Another theory about the reptiles' origin is that they have come from nearby Quaid's Dam, also known as Lake Mitchell, which is fed by the Mitchell River running from the Gulf of Carpentaria.
---