Events
Harbourside Bar and Kitchen to join the star-studded lineup for Meet Eat Repeat on Florence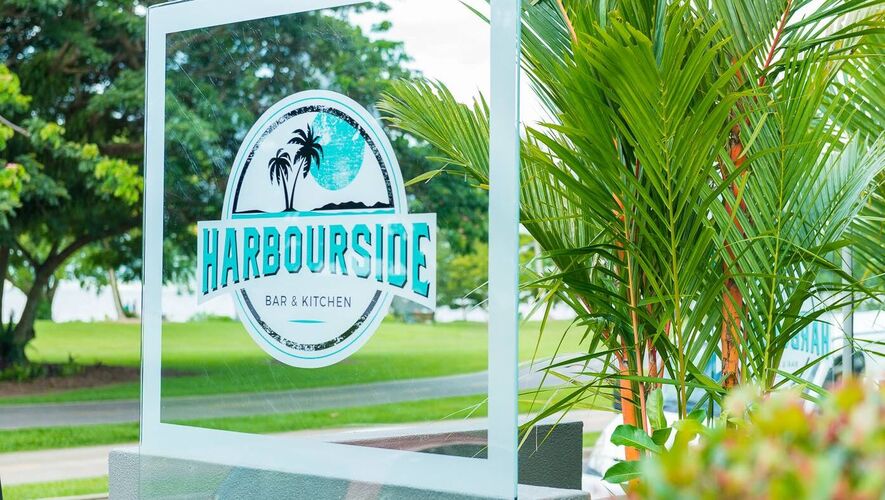 The Tropic crew welcomes Harbourside Bar and Kitchen as the latest food vendor announced for Meet Eat Repeat on Florence on June 22!
Harbourside Bar & Kitchen is sure to delight punters on their Meet Eat Repeat debut with fresh and tasty ingredients from around the region, whos offerings reflect a 'paddock to plate' ethos, a love of great Queensland produce and high value placed on sustainable agriculture.
The refurbished and rebranded Esplanade restaurant has flourished under the leadership of Executive Chef, Marcel Stammeier, and is bound to make it's mark on the foodies of Cairns with their debut appearance at TropicNow's food festival, held alongside a free Pete Murray concert at the CPAC Open Day.
---
Tropic spoke to Holiday Inn Cairns' Director of Sales and Marketing, Justin Croker, who gave us a sneak peek of the amazing offerings Harbourside Bar and Kitchen will be bringing to the event. Dishes like beef brisket with coleslaw, poke bowls, calamari and pulled pork burgers featuring on their menu.
---
Mr Croker told Tropic, "We are all feeling very excited." he said, "We can't wait to showcase our great food at the biggest Meet, Eat Repeat so far".
"Events like Meet Eat Repeat are amazing for Cairns because they create a great sense of community, they provide a great day out for families and it's a great opportunity to showcase the diversity of the region to tourists and visiting friends and family".
For the very first time, Florence Street will be closed to traffic, connecting CPAC and Munro Martin Parklands, with Meet Eat Repeat transforming the roadway into a temporary foodie heaven with some of the city's best restaurants and pop-up vendors.
With the combination of Meet Eat Repeat, a massive free concert in Munro Martin Parklands headlined by Pete Murray and guided tours of the Cairns Performing Arts Centre, this community celebration is shaping up to be the most fun you'll have at an event this year.
More food vendors to be announced over the coming weeks in the lead-up to the event on Saturday, June 22.
Let us know if you're coming via our Facebook event page!
---