Thousands of mangos a home wiped out by Tablelands bushfire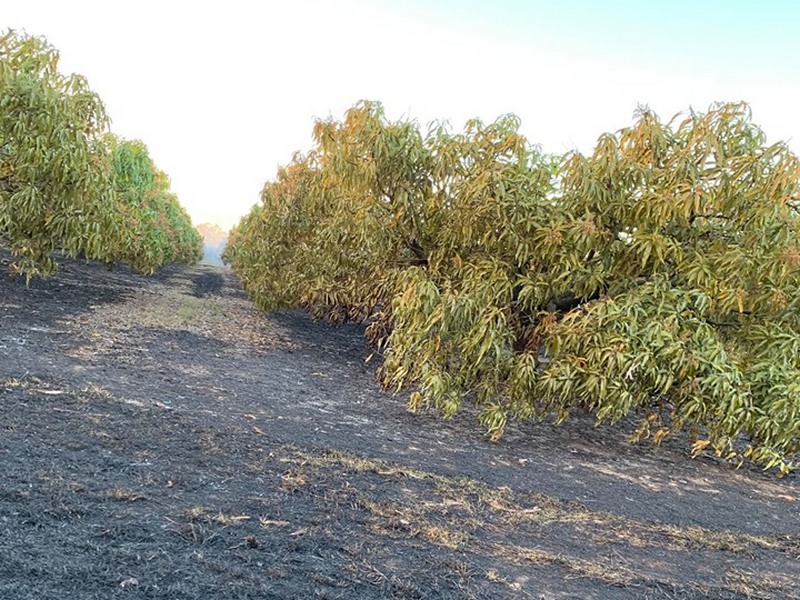 ---
The damage bill from a bushfire at Biboohra, north of Mareeba yesterday is expected to run into the millions of dollars.
It took 60 firefighters to bring the blaze under control late yesterday after it broke out at around 10-am and spread quickly, fanned by south-easterly winds.
---
---
At its height, the fire forced the temporary closure of the Mt Mulligan Highway and destroyed a home, with firefighters managing to save another seven that were under threat.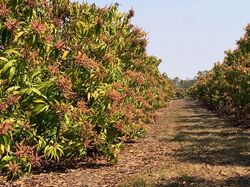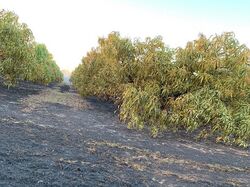 This morning, farmers have been able to survey the damage, with the Stewart family farm estimating extensive damage to 3,000 trees.
Chairman of FNQ Growers, Joe Moro, told Tropic Now that equates to more than half a million dollars lost from this season's crop alone.
"From an income point of view you're looking at 30-40 thousand trays, if you're talking 20 dollars a tray that's a significant income loss," he said.
"There's a good chance the trees will rejuvenate but they'll have to do a massive pruning and their irrigation infrastructure would have been damaged as well.
"So when you put it all together you could be looking at up to a million dollars damage and that's just one property.
"There's also a cane farm on the other side that lost an irrigator because the fire crossed the road."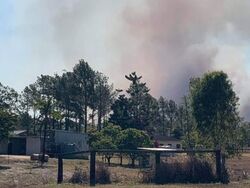 Mr Moro said it wasn't the only fire to cause damage in the region this week, with other blazes at Dimbulah, Emerald Creek, Mareeba, Wongabel, Watsonville and Tolga also talking a toll.
"There were mango and lime trees damaged at Dimbulah and limes at Emerald Creek as well," he said.
"Pastures have been burnt, too."
Today, the Biboohra bushfire remains at advice level, with predicted east to north-easterly winds up to 20 kilometres an hour.
"I was talking to a cattle farmer at Mount Molloy and they're on watch," Mr Moro said.
"There's still a lot of concern today."