Heatwave conditions to persist across Tropical North Queensland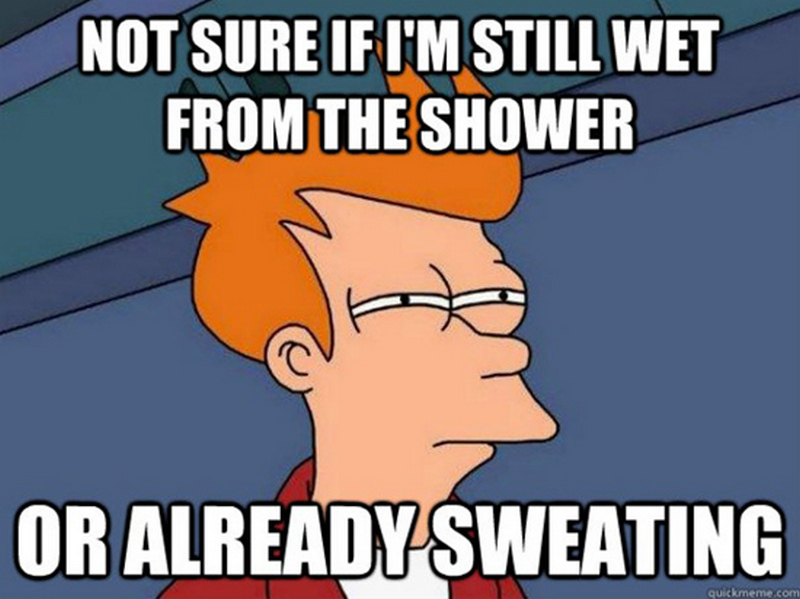 ---
If you haven't already noticed, it's getting hot up here as the wet season build-up fires up.
According to the Bureau of Meteorology, heatwave conditions will continue across Far North Queensland for the rest of the week.
---
---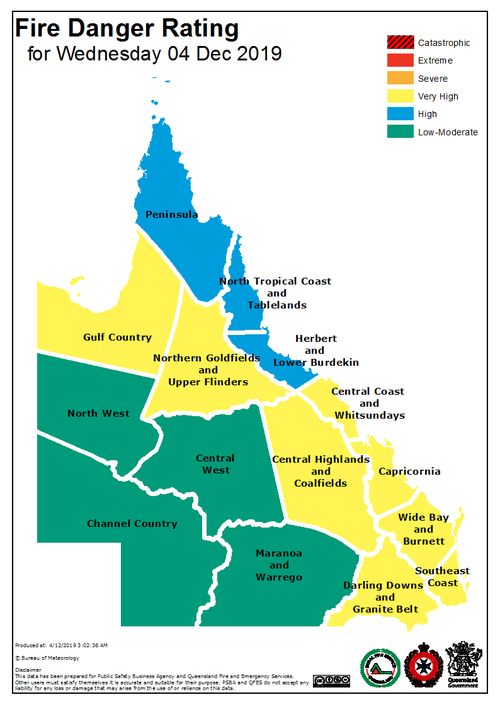 On the coast, it's described as a low-intensity heatwave, with temperatures hovering around the mid 30s, which is three to four degrees above average.
However, meteorologist Dan Narramore told Tropic Now inland areas and parts of Cape York and the Gulf are experiencing a severe heatwave.
"Another hot one today it's going to get to 34° on the coast but 36° or 37° for inland areas, particularly around Mareeba," he said.
"It was 37° yesterday in Mareeba and Cooktown got to 36° and Palmerville 41°."
Combined with 75% humidity, the apparent temperatures across the region - AKA what it feels like - are well into the late 30s and early 40s.
Overnight lows are also higher than average.
In Cairns the mercury dropped to a warm 24° early this morning, while it was a really sticky night at Low Isles off Port Douglas with a low of 26.7°.
Plus, there's not a lot of moisture in the forecast to help cool things down.
Mr Narramore said there'll be afternoon or evening pop-up showers and storms throughout the rest of the week, but they'll be very isolated.
"There's a chance of a shower or storm this afternoon or tonight but they will be very isolated and mostly in the Tablelands," he said.
"With the storms you might get heavier falls up to 30 millimetres but you'd have to be right underneath it and it's going to be very localised.
"There was some shower activity just north of Atherton yesterday and while we don't have any gauges in that area I'm sure someone got something and that's going to be the pattern for the next few days."
The combination of high temperatures and limited rainfall has also raised the fire danger.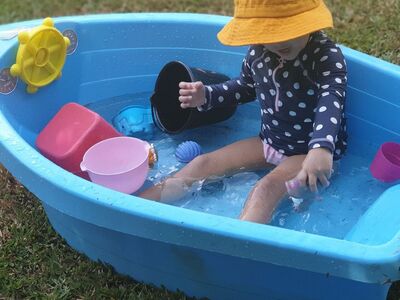 It's rated as 'high' across the North Tropical Coast and Tablelands and 'very high' further west and into the western part of Cape York.
A water-bombing helicopter was brought in to help control a blaze in rainforest at Kamerunga yesterday.
The Rural Fire Service says it's posing no threat to property and crews are no longer on scene, however they will continue to monitor the blaze throughout the coming days.
Other vegetation fires that kept crews busy yesterday were at Manunda, Speewah, Dimbulah and near Yarrabah.
It looks like firies will remain busy for another month or so at least, because of a delay in the annual monsoon.
The Bureau of Meteorology is predicting a 70% chance of a late rainfall onset and for Cairns, it's forecasting the monsoon will be around 28 days late.
If you're dreaming of those first drops, it might be timely to check out Tropic Now's reminder of what the wet season's really like here.