Tropic's ultimate guide to holiday events across the region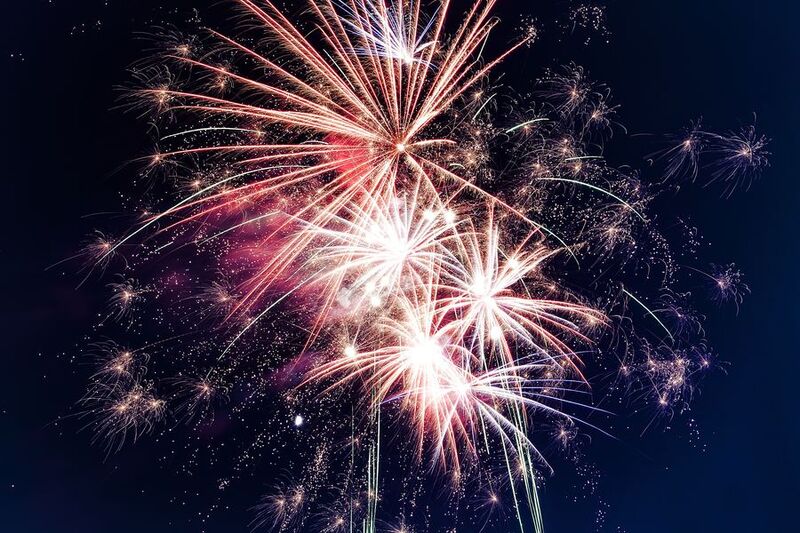 ---
If you're like us over here at the Tropic office, you're already in full-on holiday mode. We've got carols blasting, the office fairy lights are twinkling and we may have already popped a cheeky bottle (or two) or champagne.

We'll be going on a little break from Monday December 23rd to Monday January 6th, but that doesn't mean we would leave you hanging high and dry over the festive season. We've got you covered for events from December 20-22, Christmas Day, New Year's Eve and New Year's Day. We're also telling you what's open when (hello, late night shopping all week!), when to stock up on your Christmas day bevvies, and why you can drink late into the night on December 31st.

So kick back and grab those calendars, we've got your holiday plans sorted.
---
---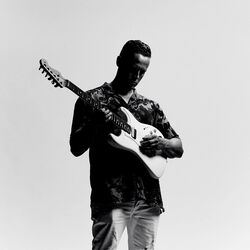 Friday December 20
1. NQ Music Press Christmas Party at Edge Hill Tavern
North Queensland Music Press is committed to bringing the best TNQ artists to the stage, and this Friday is no exception, with local bands My Deaf Eyes, The Brazilians and Daigo Quick to grace the stage. More info here.

2. Wan Nesia Christmas Party at Republic RnB
Head to Republic RnB for a night of island reggae, R&B and old school hip hop, hosted by music producers Yung Yanny and Blanc.O. Tickets are $10. More info here.

Saturday December 21
3. Christmas Carols at Macalister Brewing Company
Carols and beer? Sounds like the perfect Saturday-before-Christmas in the tropics to us. Join the crew at Macalister's for a jolly sesh full of craft brew goodness and Christmas cheer. More info here.
4. Alex Preston at the Attic
Australian underground house DJ Alex Preston brings his groovy genre-bending beats to the Attic on his 'Love Move' tour. More info here.

Sunday December 22
5. Taipans vs Adelaide 36ers
Grab a coldie and watch the Taipans take down the 36ers at one of the last games of the year. Tickets here.

6. Three Wolves Whiskey Dinner
Whiskey lovers, rejoice! Kick off the season of indulgence with a five course meal with whiskey pairings at one of our city's coolest laneway bars. The lineup includes 15ml pours of Balvenie 14, Macallan Edition 4, Bunnahabhain 12, Starward Nova and Scapa Glansa with a dinner menu to be announced. More info here.

7. Mango Menorah Lighting on the Esplanade
Celebrate the first night of Chanukah with Chabad of North Queensland and Cairns Regional Council on the Esplanade. The evening will kick off with words from Mayor Bob Manning, and will culminate in the lighting of the first-ever mango menorah. Tasty treats like donuts and latkes will be available too. More info here.

8. The Sweet Divine at Kewarra Beach Resort
Escape the holiday madness with an afternoon of wood fired pizzas, yummy cocktails, and The Sweet Divine's relaxing melodies. More info here.


---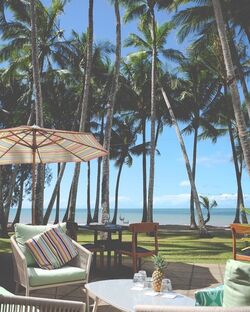 If you can't be bothered with a hot kitchen full of pushy family members and restless kids on an already hot day, book in for a feast somewhere around town. Food does taste better when you don't have to do the washing up, doesn't it?

1. Christmas Dinner at DoubleTree Hilton
For just $60 for adults and $39 for kids, the whole family can enjoy a feast of fresh seafood, classic roast dishes, and belly-warming puddings. A free glass of bubbles on arrival only sweetens the deal. More info here.

2. Day on Green Island
For families after a Christmas Day adventure, book in for a day on Green Island. Guests can walk off their buffet lunch from Emeralds Restaurant with a stroll through the rainforests or along the white sand beach. Tickets include fast catamaran transfers to and from the island. More info here.

3. Lunch at Harbourside Bar & Kitchen
Harbourside's luxe buffet lunch will feature platters of fresh local prawns, Pacific oysters, sliced meats, pork and turkey roasts, and so, so much more. Adult tickets also include 3 hours of unlimited natural Aussie and Kiwi wines, beers, and soft drinks. Santa, of course, will make an appearance for the kiddos. More info here.

4. Christmas Lunch at Rocco
Starting with a glass of Mumm is always a good idea, right? After being greeted with a glass of top tier bubbles, guests are invited to the buffet where a selection fresh seafood, carved meat, and whimsical dessert awaits. More info here.

5. Christmas Lunch or Dinner at CC's
One of Cairns' newest dining venues is offering up plenty of choice for Christmas Day. The steakhouse is putting on an extravagant seven course feast at lunchtime, which will include creative takes on classic dishes and, for those eager to get extra festive, an additional premium drinks package. For those looking to relax during the day and indulge in the evening, CC's will also offer a delicious three course dinner. More info here.

6. Christmas at Nu Nu
Book in for an afternoon feast at this Palm Cove favourite for plates of crispy oysters, BBQ reef bugs, goose-neck sausages and suckling pig. Finish off with a few spoonfuls of Christmas pudding with Daintree vanilla custard and maybe a snooze on the beach. More info here.


---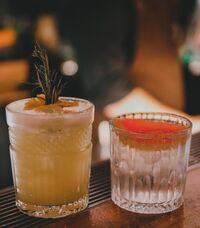 It's finally time to get out that sparkly dress you bought in the sale last year and crack open that expensive bottle of bubbly. Because it's not only the end of another year, it's the end of the decade. The decade! We all made it to the '20s (hence all of the invites to Gatsby-themed parties popping up on your timeline) and that is surely something to celebrate.
1. NYE Resolution Fun Run
Get a head start on those New Year's resolutions with this Cairns Regional Council sponsored fun run. The 4km course through Fogarty Park promises to be more cheerful than competitive, with runners invited to dress up in 1920s gear and and decorate themselves with glow paint. More info here.

2. Taipans vs SE Melbourne Phoenix
This evening game against the SE Melbourne Phoenix is the perfect way to end the year. Let's finish off 2019 with a win, shall we boys? Tickets here.
3. Crystalbrook Collection NYE on the Esplanade
This family-friendly and alcohol-free event on the Esplanade is a great way to enjoy the best of Cairns on the last night of the year. Sponsored this year by Crystalbrook and Cairns Regional Council, the evening will include live music, kids entertainment and rides, and of course, two rounds of fireworks! Council will provide a free bus service from 12:30am to 1:20am and parking at Lake Street car park. More info here.
4. Throwback NYE party at Three Wolves
Get dressed in your glammest garb and get ready for a classy evening. The Three Wolves team will sling out martinis, whiskey sours and manhattans to the tunes of the Chris Lloyds Trio all evening. Entry is free but groups are welcome to book tables in advance. More info here.

5. NYE at Rocco
For a swanky evening and best fireworks view in town, look no further than Rocco. For $249, guests can enjoy a premium four hour drinks package, roving canapés (keep the tray of sumac marinated lamb cutlets near us, please) and the funky-soul sounds of The Natural Culture, playing from 8pm. Bookings here.

6. Backyard Bash at The Backyard
For those interested in vodka slushies, the Backyard is the place to be on the last night of the decade. The waterfront venue is offering up a $99 food and drinks packages until 11:30pm and will feature various live musicians so guests can easily dance the night away. More info here.

7. NYE Dinner at Harbourside Bar & Kitchen
This celebratory four-course degustation dinner will feature natural wines from around the world with each dish. More info here.

8. NYE at The Chambers
Head to The Chambers for signature cocktails, tasty finger foods and tapas deals from 3-6pm and 9-10pm. Venue info here.

9. NYE Cairns Party Bus
Hop on board the literal party bus and bar crawl your way around Cairns for an epic end of the year party. Revelers can opt for either the "sunset" route or the "fireworks" route (named for the views seen along the way). Both include pizza at the beginning of the night, entry at five bars and clubs, and a free drink at each venue. A great option for travellers looking to ring in the new year with new friends. More info here.

10. NYE at Paper Crane
The three-course menu options for Paper Crane's NYE dinner include dishes like tiger prawns with XO sauce, mushroom dumplings, five-spice pork belly, and "matcha-misu" with green tea gelato. If that's not reason enough to book in for the evening, there will be live music on from 4pm and the option to add on a two hour beverage package. More info here.

11. Gold & Silver Party at Hemingway's Cairns Wharf
Don your sparkliest gold or silver digs and book a table for a night of partying and craft beers. Free entry and live music by Waking Ugly only add to the fun. More info here.

12. The Woolshed + The Cotton Club
Get VIP pre-sale tickets to this massive all-night party so you can queue-skip and head straight for the dance floor. Tickets here.

13. NYE Prohibition at Vivaldis
Take a step back in time and into your swing dancing shoes. The theme at Vivaldis is 1920s Prohibition, and fancy dress is welcome. The night will feature tasty roaming canapés, a massive grazing table, live music by the Cairns Tropic Jazz Club, and of course, a stellar three hour drinks package. Tickets and info here.
14. NYE feat. Allday at The Jack
If you want to forget about fireworks and the inevitable amounts of 1920s garb, ring in the New Year with Australian rapper Allday and North Queensland favourites THEOUTDOORZ. First release tickets have already sold out, so get in quick if you're after a night of with a night of high-energy grooving. More info here.

15. CC's Bar and Grill
For a luxe evening, book a booth at CC's Bar and Grill. The three course degustation menu includes variations of Crystalbrook's finest beef, like bone marrow, sirloin and braised beef cheek, but vegetarians and vegans can also be accommodated. Diners can also opt for a three-hour beverage package of South Australian wines or premium beers. More info here.

16. NYE at Ollie's Italian
Roll your way into 2020 and treat yourself to an Italian feast from Ollie's. Three meals options at three different price points can get diners everything from antipasto platters and homemade pizzas to smoked scallops and T-bone steaks seared to perfection on Ollie's custom grill. Guests can also opt for a $38 two-hour drinks package, which is sure to get the night started. Bookings here.

17. NYE Dec Heads at Hemingway's Port Douglas
Looking for an excuse to dress up in Lady Gaga's meat dress or wear that black and blue striped dress that's been hanging in your closet for ages (or is it gold and white…?), then head to Hemingway's in Port Douglas for their Icons of the Decade NYE bash. Sip on craft beer while you reminisce about all of the weird, wild and wonderful things that have gone down since 2010. More info here.


---
1. Salt House Recovery Party
Nurse those pounding heads with Bloody Marys, Pimms cups and some great local DJs. The tropical day-after bash will also have pop-up bars and lawn games for those keen to keep the party going. More info here.

2. Trinity Beach Tavern Recovery Party
Regardless of what you got up to on New Years Eve, a chilled day at the Bluewater with live music by Colourful Blac seems like the perfect way to spend the first day of the year. More info here.
3. New Years Intention Workshop at Wild Heart
For those eager to stick to those resolutions, this free workshop at Wild Heart Yoga Tribe might help. Ashley Rossy will lead participants in exercises that address overcoming judgement and fear, and accessing creativity. More info here.
4. New Year Morning Meditation at Holloways Yoga
Although the early morning start time might deter the clubbing crowd, others keen to start the off 2020 with a clear mind will enjoy this deep relaxation and meditation session. More info here.
---
Yes, the shops will be open late for all of you last-minute gift-buyers! Cairns Central has specific extended hours for the holidays, as follows.

Fri December 20 9am-6pm
Sat December 21 9am-6pm
Sun December 22 9am-6pm
Mon December 23 9am-10pm
Tue December 24 9am-6pm
Wed December 25 CLOSED
Thurs December 26 9am-5pm
Wed January 1 10:30am-4pm

Most Coles and Woolworths will close at 6pm on Christmas Eve, be closed for Christmas Day, and will have shorter hours on Boxing Day, though hours do vary by location.

Event Cinemas at Cairns Central is the only cinema open on Christmas Day, though all are showing films on Christmas Eve, Boxing Day and New Year's Day.

Remember that the sale of takeaway alcohol is illegal on Christmas Day, so be sure to head to Uncle Dan's or your local bottle shop beforehand.

Speaking of drinking, don't expect to be able to head to the pub on Christmas Day for drinks. All alcohol must be served with a full meal on Christmas (a packet of Cheez-Os hanging behind the bar doesn't count), and patrons can only be served one hour before, during and after their meal. On New Years Eve, all liquor licenses extend until 2am, so party-goers have a few extra hours of vodka sodas and beer.