Locals swim with whale shark in extraordinary interaction near Yorkeys Knob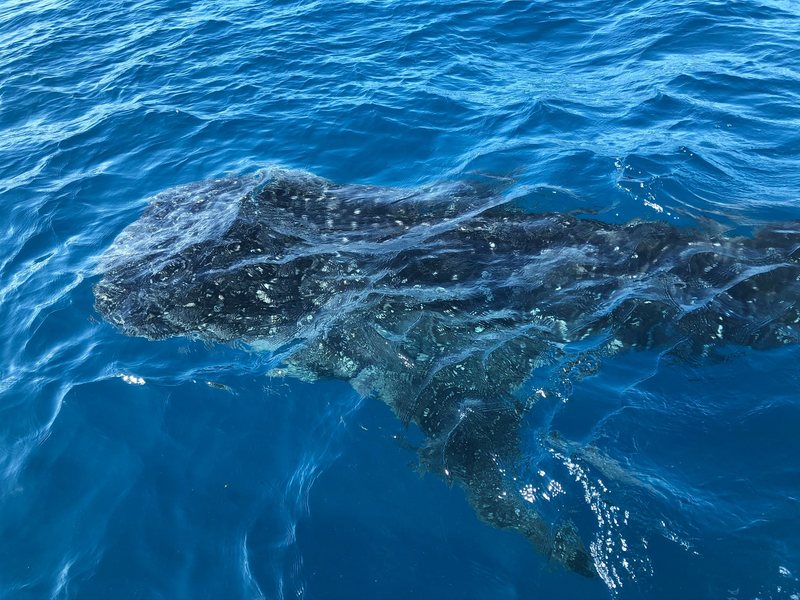 ---
Two locals out for a day of fishing on the Reef were treated to a visit from an extraordinary guest on their way back to shore: a lone whale shark.
WATCH THE FOOTAGE BELOW
---
---
Cairns lawyer Chris Kahler and his friend Sebastian Mannix were close to Yorkeys Knob when they spotted the whale shark around 3:30pm on December 30th.
"We anchored the boat near it and it swam right up to us and popped his head out," Mr Kahler told Tropic Now. "It was an inquisitive creature. It couldn't have been more gentle. I even gave it a little pat and my mate jumped in and had a swim around with it but was careful to keep his distance."
"I know some very experienced recreational fisherman in the area who have never seen anything like it. It was definitely a once in a lifetime experience."
---
Though whale sharks are known to migrate every spring to Western Australia near Ningaloo Reef, their presence in Australia's eastern waters is still a mystery.
However, on a recent expedition to Wreck Bay in northern Queensland, James Cook University marine biologists spotted between eight and thirteen of these gentle creatures. Scientists were able to tag four of them in order to monitor their live movements, which are viewable at the Reef Tracks website.
A group of tourists was treated to a similarly spectacular experience last September, when a whale shark was spotted in Turtle Bay near Agincourt Reef.
---