Tropic Weekender: Your curated guide to the best events across the Cairns region this weekend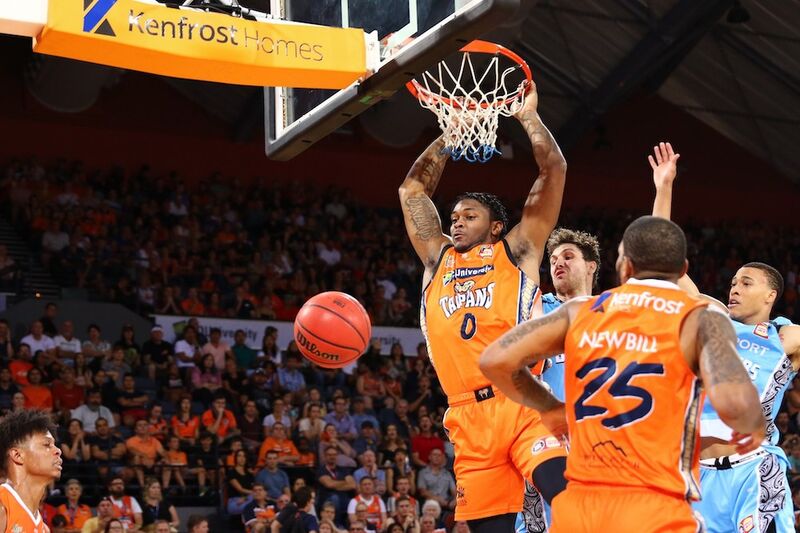 ---
Welcome back to another edition of the Weekender! Is anyone else as warm as we are today? The weekend is looking like more of the same, with clear sunny skies getting us to 38º on Saturday, then dropping down to 34º with some scattered showers on Sunday.
But whether you're indoors or out, there's plenty of ways to cool down this weekend: from cheering on the Taipans at their second-to-last home game of the year (with an icy cold beer in hand, obviously), to sitting in CPAC and watching the Cairns Choral Society's production of Mamma Mia!, the heat and the rain are the least of your worries.
Instead, worry about which events you'll make an appearance at this weekend. You don't want to miss out, do you?
---
---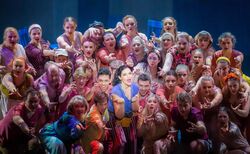 1. The Natural Culture at Bar 36
Local funk and soul group the Natural Culture will perform a steam punk-themed show at Bar 36. For those that don't know what steam punk is, think 19th Century gothic meets 23rd century futurism. The outfits will be funky and the music groovy. What's more to want? More info here.

2. Fly North mixtape launch party at Laneway Green
Local rap collective Fly North is launching their debut mixtape "In the Summer", and it's all kicking off at Laneway Green. The evening's festivities will include performances by Jamahl Yami, DC & EC, MarshMini, OT and Jusyahomie. The crew will also be filming a music video for one of the album's tracks, so if you're looking for a few seconds of fame, this could be the night. More info here.

3. The Falling World exhibition opening at Crate59
Head to this Sheridan St gallery space to see fresh paintings, prints and photographs by local artists Sheran Barton and B Franck. Singer-songwriter Toshi Sakamoto will also perform during the evening. More info here.
4. Mamma Mia! at Cairns Performing Arts Centre
Get your Dancing Queen on for the evening at the premier show of Mamma Mia!, brought to CPAC by the Cairns Choral Society. One of the worlds hottest musicals, Mamma Mia! follows the story of Sophie, a young bride who wants her father to walk her down the aisle. But which one of her mums three former suitors is dad? Set on a Greek island and to the sounds of Abba's top hits, it's a guaranteed good time. Mamma Mia! only runs at CPAC until Feb 1st, so snap up a ticket soon. More info here.
---
5. Taipans vs Adelaide 36ers at Cairns Convention Centre
Winning this game means the Taipans are just one step closer to a spot in the playoffs, so grab a ticket and go cheer on the boys in their second-to-last home game of the season! More info here.
6. So 2000s Festival at The Jack
Didn't get enough of those throwback vibes on New Years Eve? Then head to The Jack on Saturday for another night of reminiscing. All of your favourite songs will make an appearance (Complicated by Avril Lavigne, anyone?), and there will be both zooper doopers and champagne showers at the ready for the child that you were and the grownup that you've become. More info here.
7. Wines of the World at Harbourside Bar & Kitchen
At HB&K's second Wines of the World tasting, the country in question is Italy. Sommelier Chris Ford will guide participants through tastings of Sangiovese and Pinot Grigio as well as their Australian counterparts. All of the wines are natural (of course), and prosecco and nibbles are provided on arrival. More info here.
8. Malanda Markets
Hop in the car and change up the scenery for an afternoon of browsing and snacking at the monthly Malanda markets. More info here.
9. Will Sparks at XS Nightlife
He's got nearly a million likes on Facebook, has been named one of the best emerging electronic artists in the country, and he's coming to Cairns. Grab a ticket, strap on those heels and head to XS for a night to see and be seen. More info here.
---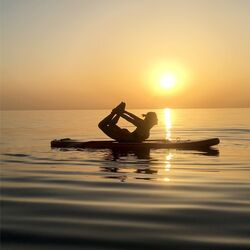 10. Party with a Purpose at Elixir Music Bar
If your plans this weekend involve food, music and a couple of drinks, why not do all of that for a good cause? Elixir Bar is hosting a mini music festival to raise money for the NSW Volunteer Fire and Emergency Association and South Australian Veterinary Emergency Management. Just $30 at the door (or $25 pre-sale) will get you an afternoon of fantastic local music, the opportunity to enter a massive raffle draw, and free nibbles and drinks specials. More info here.

11. Mega Wipeout at Woree Sports and Aquatic Centre
Got some restless kiddos at home? Pack 'em into the car and head to Woree for an afternoon of swimming and inflatable pool-top obstacle courses. More info here.
12. SUP Yoga at Riley by Crystalbrook
Taken a yoga class? Cool. Been stand up paddle boarding? Great. Taken a yoga class while on a stand up paddle board? Um, challenge accepted. The ultimate core-strengthening exercise awaits on Sunday mornings at the Riley pool. We recommend wearing swimmers for this one. Because falling in is just part of the fun, right? More info here.