Suspected fourth case of destructive banana disease in Tully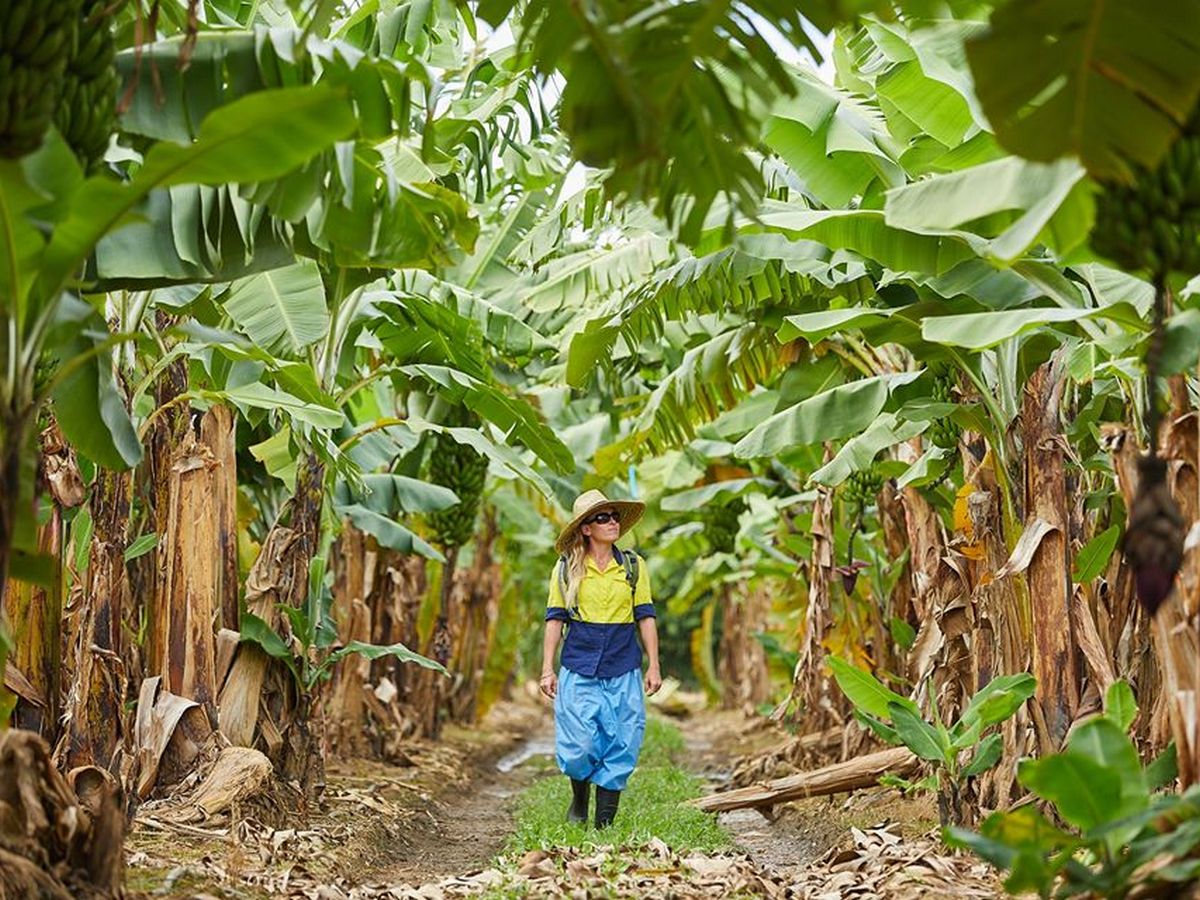 ---
Biosecurity officials are investigating a suspected new case of Panama disease tropical race four (TR4) at a banana farm in the Tully Valley.
A plant showing symptoms of the soil-borne fungus was found during a routine inspection of the property last month.
---
---
Officials won't say whether or not the farm is owned by the Mackay family, Australia's largest growers, who have already been dealing with the fungus.
"The grower was notified immediately and we are working with them to ensure strict on-farm biosecurity measures are maintained with a focus on preventing disease spread and minimising any production downtime," said Biosecurity Queensland's Rhiannon Evans.
"The property with the suspect detection is in close proximity to the three previously confirmed infested properties."
The first case, detected back in 2015, was on a property that was bought out by fellow growers through a levy.
It's no longer operating and has been fenced off.
The latest case won't be deemed conclusive until further testing is carried out.
Australian Banana Growers' Council Chair Stephen Lowe said while the industry knew the disease would eventually spread, it's still disappointing news.
"First and foremost, our thoughts are with the grower affected," he said.
"This is no doubt going to be a challenging time for them and their family, and we will look to help them through this in any way we can.
"This is definitely news that no-one in our industry wanted to hear.
"It is an incredible feat that the disease has been contained to such a small area so far.
"However, there can be no doubt that it is spreading – and sadly it will continue to do so."
A bit of background
Eradication of Panama TR4 is not feasible and since the first Queensland detection in 2015, tens of millions of dollars have been invested to prevent its spread through biosecurity measures.
The disease is easily spread by the movement of infected banana plants and planting material, and contaminated soil and water.
Mackay's Bananas, which has two cases, has been able to continue operating and sending fruit to market through world-leading biosecurity systems.
The disease is not harmful to humans and doesn't affect fruit - rather it kills the trees.
Australia's banana industry is worth $580 million annually, with far north Queensland the largest growing region.