Ironing Maidens to bring gig theatre to Cairns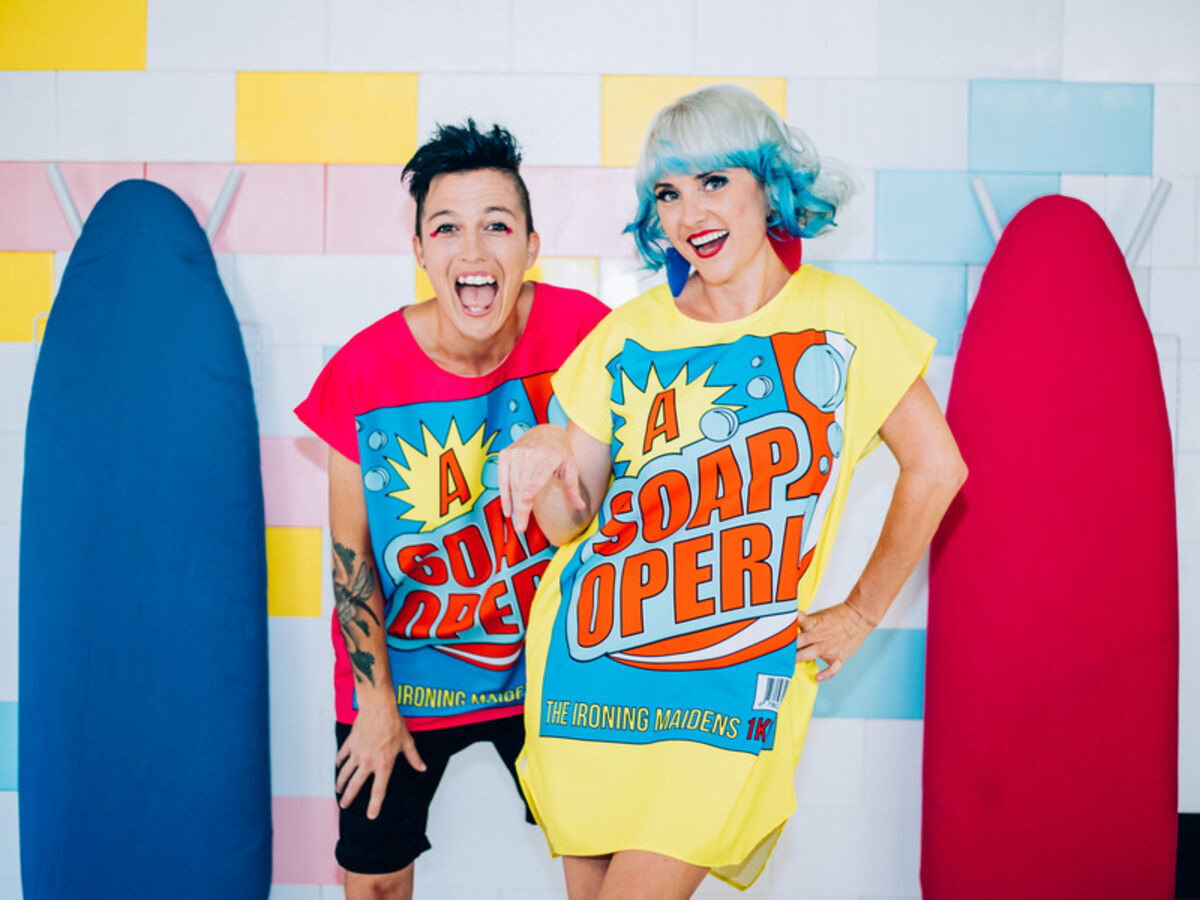 ---
Fresh off a spot at the Adelaide Fringe Festival, award-winning electronic music duo the Ironing Maidens will bring their new dramatic show to Cairns next month.
Patty Preece and Melania Jack have made a name for themselves over the past year or so, touring Europe and Australia with their quirky brand of thought-provoking and entertaining high-energy performances featuring 1950s irons and ironing boards.
---
---
Now, they're introducing Australia to a new format: the genre of gig theatre.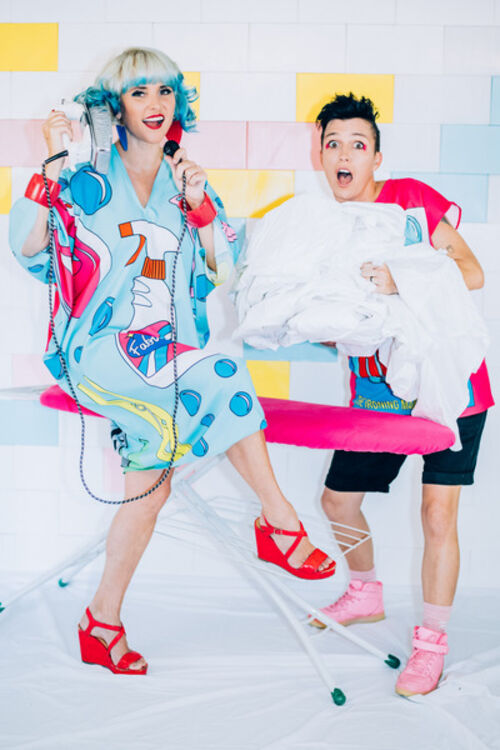 "It's a new phenomenon in the theatre and it's really big in Europe at the moment," Melania told Tropic Now.
"We discovered it when we went to London to research Daphne Oram, the muse of our work who was producing electronic music back in the 40s and is the godmother of electronic music."
The discovery has resulted in their new show, A Soap Opera, which they'll perform at Tanks Arts Centre in early March.
"It's still live electronic music and then it has a narrative running through that," Melania said.
"It's soap opera drama, so soapie-style amnesia and flash backs and near death experiences, anything you've seen on Days of Our Lives.
"We actually had one of Australia's leading television soap opera writers, Annette Moore, working with us on the script."
Like their inventive hero Oram, the pair have adapted irons and ironing boards into instruments, achieving a cult following for their hilarious social commentary on the 'female' sphere of domestic labour and all the merchandise that goes along with it.
"As artists, you need to have a parameter to push your creativity and we saw irons as iconic and a symbol of that 50s time and they scream housewife, so we wanted to use the irons as instruments and as counter-cultural objects," Melania said.
"We use the sounds of other so-called housewife implements like sewing machines and washing machines to create the track, then we have the irons and the ironing boards that we play the sounds through."
"It's the kind of show where you could find a chair and sit on the side and take it in, or you could get up and dance."
The Ironing Maidens will premiere the show at the Adelaide Fringe Festival in late February, where they'll also be raising money for the Fire Relief Fund for first nations communities.
To get the party started, the pair will also be debuting a new single, Party Like a Housewife.
Their one and only show in Cairns will be held on March 7.
Tickets: Ticketlink