Oceanwild about local seafood
TropicNow columnist FNQ Foodie profiles new Cairns seafood business Oceanwild Cafe and is impressed with what he sees, and eats.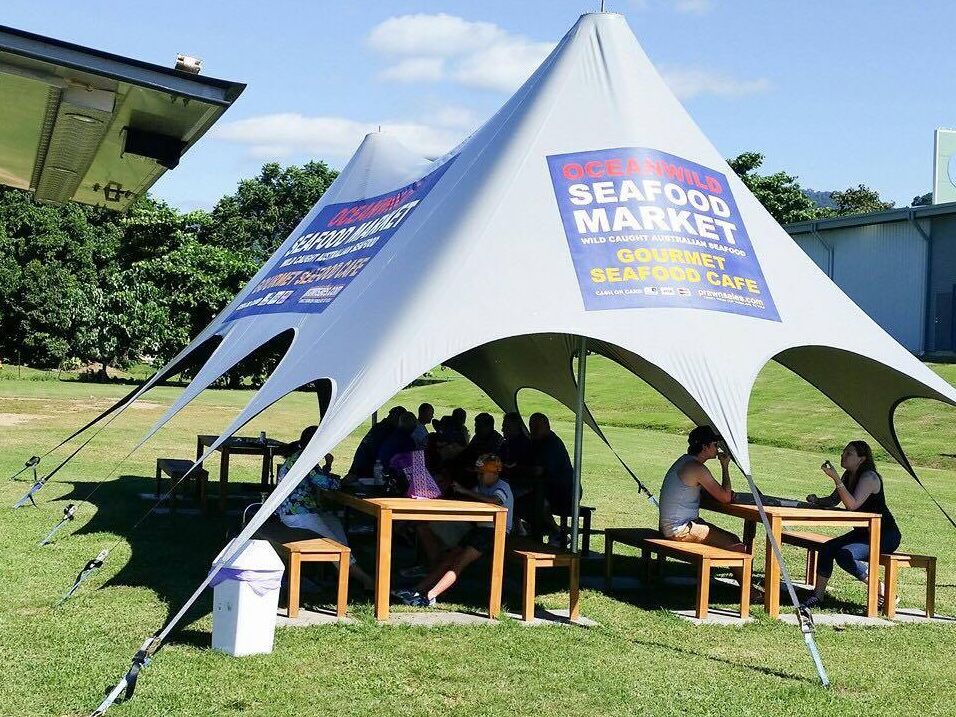 ---
Farming is one of those topics that has got this country hot and bothered at the moment.

While lots of attention is focused on the concept of "paddock to plate", there seems to be less talk about the process of "ocean to plate".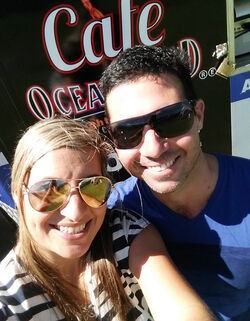 Nathan Corbett and Chantelle Walsh from Oceanwild Café and Prawnsales.com know exactly how difficult this industry can be.
Providing fresh local seafood to customers is one of the hardest types of farming you will find.
Imagine months at sea where the hours are long and tiring, which means months away from seeing your loved ones.
It's no wonder then that this is the type of industry that is passed on through the generations of a family.
You have to love what you're doing and a lot of that love is passed down from one generation to the next.
For Nathan Corbett, his family has been in the game for over 50 years. After speaking with him it's clear this is an industry that he and his fiancée Chantelle Walsh are passionate about.
With a farming area of a massive 771,000 kilometres, Nathan and Chantelle have one of the biggest jobs in the world.
Now, when I go fishing the only thing I usually catch is sunburn. This couple have no choice but to stay out there and catch fresh, saleable produce day in, day out.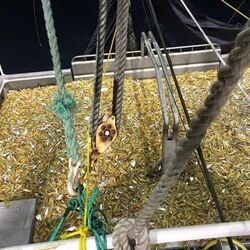 Within the two fishing seasons there are two distinct types of trawling.

The first season that runs from April to the start of June is the banana prawn season. This involves light aircraft that are able to spot active mud boils, and the coordinates are then sent to the boat where they mark the spot and shoot.

By trawling this way it allows minimum impact on sea beds and by products.

With the second season being tiger prawn season the skipper trawls only at night as tiger prawns are nocturnal. All care is taken on night trawls to ensure animals such as turtles, dolphins and sharks if caught are quickly released without stress.
With the opening of Oceanwild Café that is situated out at the Australian Armour and Artillery Museum these guys offer something that is truly unique.

They serve what they actually catch and they can tell you exactly where their food is caught. During the off season you will even see the skipper of the boat Nathan serving up a storm.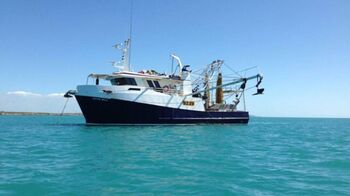 So many times we go to a seafood wholesaler or buy seafood from a supermarket without ever really knowing where the catch has come from.
We are told to support local farmers and Oceanwild Cafe gives us the opportunity to buy direct from the farmer, without a middle man. On top of that, you know that you are buying from a family that has been in the business for decades.
Now let's get to the food at Oceanwild Cafe: in short it is sensational.
How do I know? Well I go there often. The fresh prawns, the bugs, the fish and the lobster nuggets are to die for. All of the salads are homemade by Chantelle who is very driven in the promotion of serving high quality, affordable, and most importantly local produce.
What would be great though would be to see more restaurants and cafes around town buying from a true local ocean farmer.
Next time when buying seafood have a think about where you are going, and when you do ask the question: "Where does my food come from?"
When it comes to Oceanwild Cafe, you now know the answer to that important question.
---
Oceanwild Cafe were the recent winners of TropicNow's State of Origin PR Freekick competition, run via our Facebook page.
---