Blackbird soars with opening of second outlet
One of Cairns' best cafes is set to open their second outlet and TropicNow gets an exclusive, first look at what is in store for all you coffee addicts out there.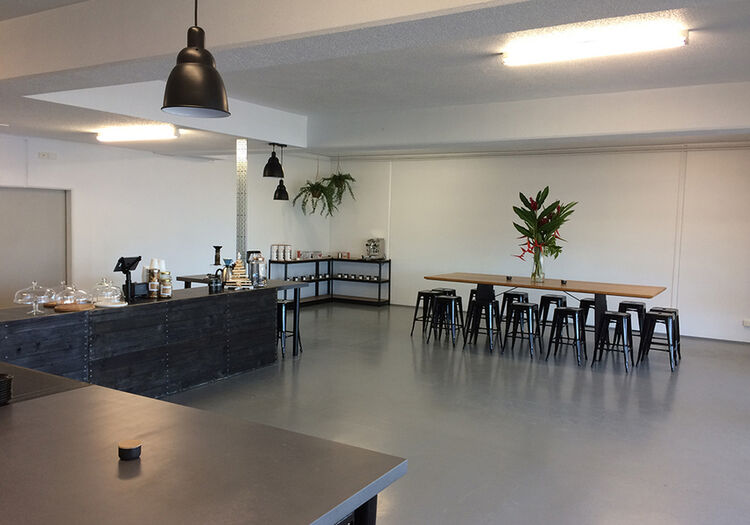 ---
Here at TropicNow HQ we love a lot of things, but asking around the team this afternoon there were two things that came out on top for us all.
Coffee was number 1, of course. It is impossible to build a media startup such as Tropic without being over-caffeinated.
That was closely followed in second place by the spirit of entrepreneurialism. Of simply having a go.
Combine our top 2 and you have Blackbird Espresso by Coffee NQ.
For the past couple of years, the crew at Blackbird Espresso has been tirelessly serving some of the best coffee in Cairns at its Oceana Walk cafe. They've built a loyal following based on consistently silky lattes, deftly roasted beans by Coffee NQ and service that goes that little bit extra every time.
Owners Troy and Daniela Furner have defied the odds, having only moved to Cairns a few years ago.
"So many people said we wouldn't make it - not coming from Cairns," Troy told Tropic on the eve of opening their second store in Cairns in as many years.
Tomorrow morning at 6.30am, Blackbird will swing open the doors of their second outlet at 205 Newell Street, Bungalow.
The new venture is different from their CBD signature store. The new offering is vast in size with a modern, warehouse vibe. With extra space to play with, the new store will offer retail and wholesale bean sales, domestic espresso equipment, barista training and - of course - some of the best coffee in Bungalow.

Not that quality coffee is new to Bungalow. There's another one of our favourite spots Industry One blazing a trail for new operators in the suburb for more than six years.
You just have to check the first edition of Tropic Magazine to discover the Westcourt/Bungalow area is enjoying a hospo-led revolution with operators such as Harvest BBQ, Mr Soy Boy, The Paddock, Apex Milk Bar, The Bungalow and Mama Coco all enjoying strong operating conditions in the suburb.

"These are all indicators the area is on the up and certainly contributed to us looking around the area for our second store," Troy said.
"We drove around forever looking for the perfect site and when we saw this building we just knew this was it".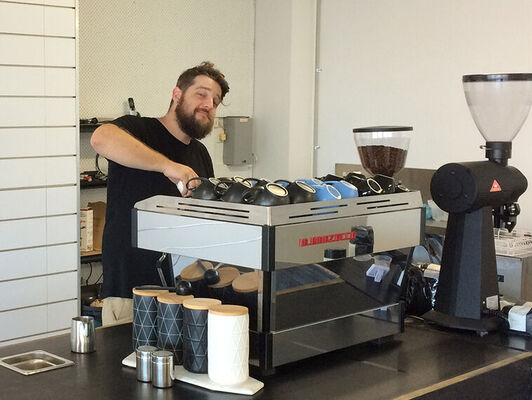 The process of transforming what was an old motorcycle showroom to a cafe is neither fast or cheap and the Furners (along with their Sunshine Coast-based business partners) have made substantial sacrifices to get to where they are now.
Daniela recognises the "wonderful staff" of Blackbird that have made it possible for them to pursue the dream of opening multiple stores in a city they have fallen in love with.
"We are just so grateful to have this opportunity," she said.
"Our staff and our customers make all of this possible. We love what we do and we are so thankful, for everything".
Tropic recently reported the success of Cairns' cafes in the Beanhunter Top 100 Cafes in Australia list.
It's little wonder we are getting noticed on a national stage with operators as dedicated and delightful as the crew from Blackbird Espresso by Coffee NQ.

Coffee anyone?
---