Support, sponsors and a united vision needed for FNQ A-League team
In this special report, TropicNow's Michael Warren drills down into what it would take for Tropical North Queensland to one day have its own A-League team.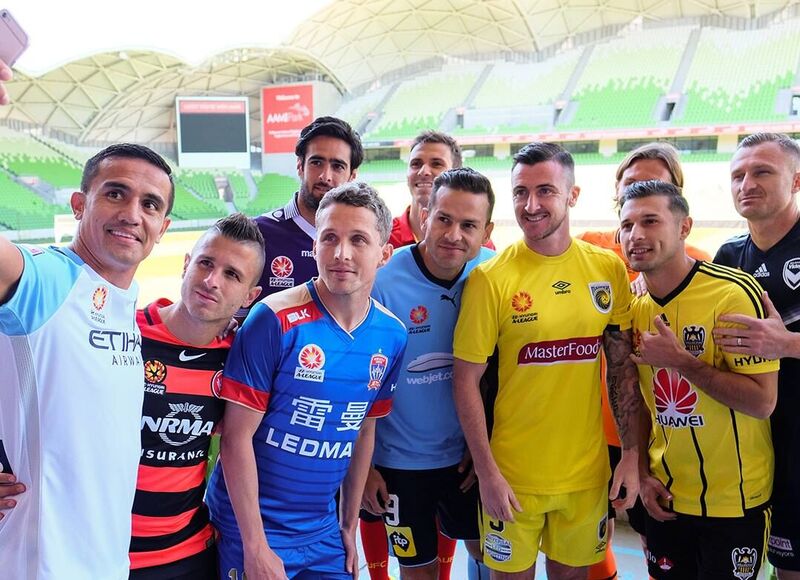 ---
In December last year, just over 5000 football diehards made their way to the lush green oval at Cazalys to watch Brisbane Roar overcome a plucky Wellington Phoenix outfit during a regular season A-League match.
The turnout clearly showed the passion for the round ball game here in the Tropical North.
So there were more than a few interested locals paying close attention to what Football Federation Australia boss David Gallup had to say in a much-hyped media conference this week.
Gallop made no secret of his desire to expand Australia's premier football competition from 10 to 12 teams "sooner rather than later".
FFA chairman Steven Lowy went one step further and confirmed the governing body wants to expand the A-League to up to 16 teams over time.
Football officials from Wollongong, Canberra, Townsville and Ipswich have already publicly signalled their intention to the FFA that they would jump at the opportunity to gain an A-League license.
But what about Cairns?
Just how realistic would it be to see a team from Tropical North Queensland compete against the best footballers from across the country?
TropicNow reporter Michael Warren spoke with FNQ Football boss Duncan Sims about the criteria Cairns would need to meet in order to be considered a permanent location for an A-League team.
Commercial and broadcast
There's no question the most crucial aspect of any A-League bid would centre around Cairns' ability to convince FFA heavies that a team here would remain completely viable in the long term.
"It's all about eyeballs isn't it," Sims said.
"For Football Federation Australia to green light a team it would need to know Cairns would and could, attract and maintain a healthy sponsorship base.
"It would also need to be certain the team would have fairly immediate success and be extremely competitive.
"In short their other main selection focus would be to ensure competition sponsors and broadcasters such as Foxtel are going to see a clear benefit, such as good match ratings and television numbers in the area the FFA eventually chooses to expand in to."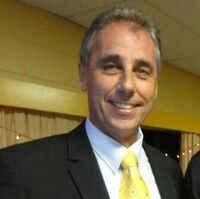 Sims said better attendances at matches than the 5000+ we saw last December in Cairns would be an absolute must to mount any case to the FFA that the region is an ideal location to house an A-League outfit.
"They're not going to put an A-League team in Cairns if they know they are only going to get 2000 fans at home games," he said.
"It doesn't look great to see a half empty stadium on TV and it doesn't sit well with sponsors either, who are not getting value for money.
"They would need to know there is a market out there that would regularly watch their team on TV and at home games.
"Last year's game here between Wellington Phoenix and Brisbane Roar got just over 5000 fans.
"We need to know that we'd be able to regularly pull crowds of between 8000-10,000 to really push our case to the A-League and to make it commercially viable."
Field of dreams
When it comes to high quality football venues Cairns stacks up pretty well. In the past Barlow Park has hosted NRL matches, while Cazalys would need more seating for regular A-League fixtures.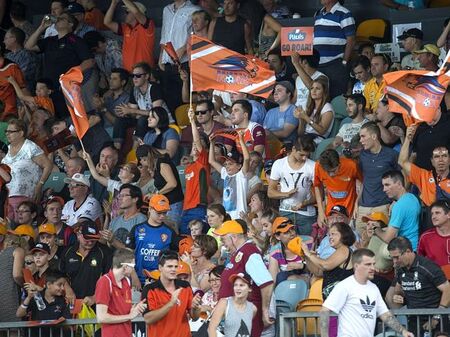 But are those two venues good enough to regularly stage A-League games?
"I would say for Cairns to be a serious contender for an A-League side we'd definitely need a proper, rectangular stadium," Sims said.
"Cazalys is a terrific venue; it has sufficient lighting, a terrific pitch and excellent change rooms, but it would definitely require more seating.
"Having a proper football venue would definitely help our case or make it easier for us to put our hand up and say 'yes, we'd like to bid for an A-League team here in Cairns'.
"In short the ground the team would play on would need to be up to A-League standard."
Team success
A key part of FFA's expansion blueprint would be for the new club to attain success with 24 months of joining the A-League.
The FFA is more than aware a dud new side would be a nightmare for sponsors and fans.
"The FFA's player point system is designed around ensuring all teams having enough marquee players to give them some quick success or at least make them initially competitive," he said.
"But that doesn't always mean that's always the case as we saw with Newcastle or the Central Coast this season.
"However, teams like the Jets or the Mariners continue to survive and prosper in the A-League because as a club they've got their foundations right.
"Success breeds success. You only have to look at a team like the Western Sydney Wanderers to see how possible and realistic it is to come into the League and have some level of success.
"It would be fantastic if a team from Far North Queensland could do the same thing."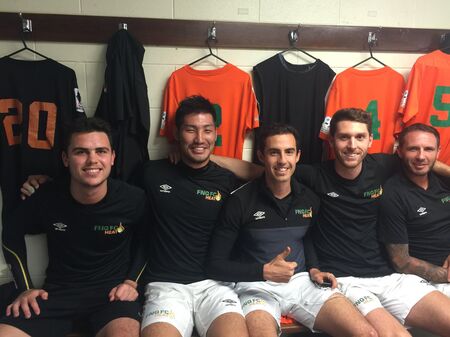 Learning from past mistakes
It's great to be ambitious but any bid to secure an A-League license when it goes on offer would need to be thorough and comprehensive.
This to ensure we don't see a repeat of other teams that have gone to the NSL/A-League scrapheap because of a lack of planning or a decent long-term vision.
"If you look back at the Northern Fury for example, they just didn't manage their club right (and was removed because of their financial instability)," he said.
"It's a bit like (the former) Gold Coast United. You need to get all your bases and foundations right; you must plan and have some structure.
"Clive Palmer had plenty of money but he didn't have the ideas of how he was going to manage it. The Fury had great ideas but didn't have the money to back It.
"It's about telling the A-League 'Okay this is our vision, this is our dream, this is who we've got supporting us and can they continue to support us?'
"Then we can make it all happen and embrace it.
"We're a huge area here in North Queensland, and I certainly don't think at this stage there is room for a Cairns and Townsville team.
"It would have to be an FNQ-based somewhere and we would love that to be in Cairns."
---