Mega-conferences fuel another boom year for Cairns tourism
International companies will bring thousands of staff to Cairns this year as the region gains a reputation as the ideal incentive destination.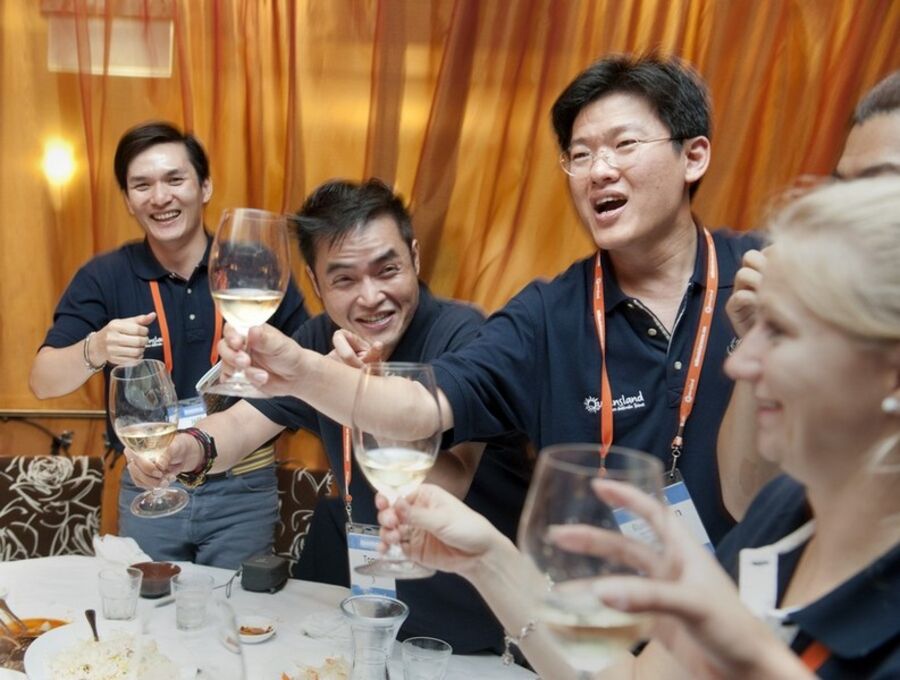 ---
Mega-conferences hosting up to 1000 delegates at a time and marquee sporting events are set to fuel another boom year for Cairns tourism.
A Chinese company will bring 1000 staff to the Tropical North for its annual incentive program in two groups this May and October, while other companies from China and the United States will provide similar trips for up to 500 staff at a time throughout the year
May will be a major month of activity for our city, with an estimated 1000 delegates attending a rural health conference at the Cairns Convention Centre in addition to the thousands of people in town participating in the Great Barrier Reef Master Games.
---
TTNQ Director of Business and Tourism Events Rosie Douglas highlighted the Bai Sheng Kang Chinese corporation as an example of the growing number of international companies choosing our region as an "incentive destination".
"The company specialises in a holistic approach to elderly health care which includes the use of crocodile meat and crocodile wine," she said.
"Two groups will travel to the region in May and October 2017, with the itinerary including an educational visit to Hartley's Crocodile Adventures as well as activities incorporating the Great Barrier Reef and the Wet Tropics rainforest.

"Other Asian corporations choosing Cairns for the incentive programs over the coming months include direct selling company Perfect China and medical research company Agilient Technologies.

"In addition to Asia, interest from the United States is at an all-time high. Several corporations, with groups of up to 500 people and from a range of industries including IT, electronics, manufacturing, and direct selling, are using the natural beauty and attractions of the region as key motivators for their incentive programs."

In addition to the Masters Games, other major sporting and cultural events to be held this year include the IRONMAN Asia-Pacific Championships in June, the Cairns Indigenous Art Fair, NRL and AFL premiership fixtures in July, the UCI Mountain Bike World Championships in September and Round One and Round Three matches of the Rugby League World Cup in October and November.