This couple started a TNQ cocoa plantation from nothing. Now they're in the world's elite
Lynn and Chris Jahnke made Charley's Chocolate Factory an award-winning producer in just two years.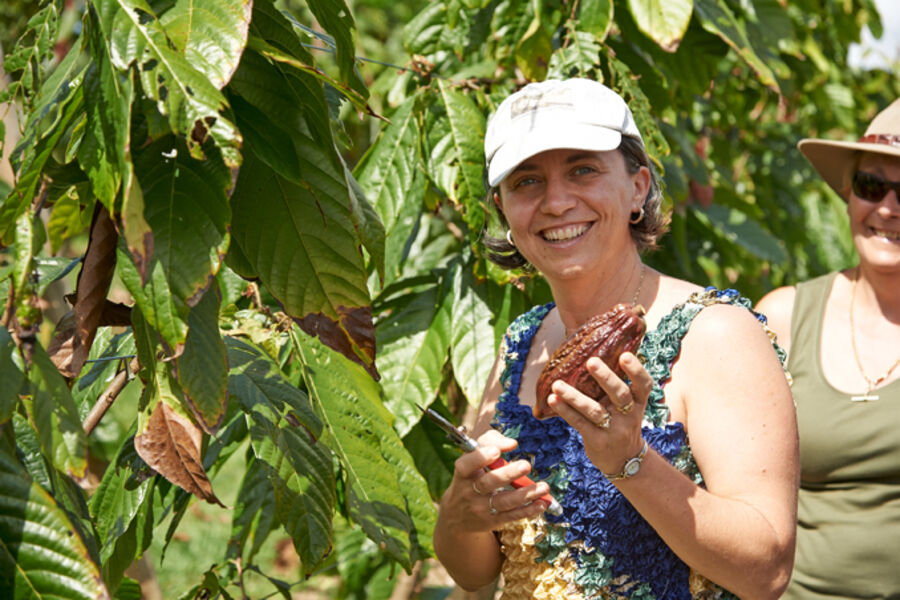 ---
A Tropical North Queensland couple has put the region on the world map as an exclusive chocolate destination.
Charley's Chocolate Factory at Mission Beach is one of three places on the planet where you can see cocoa growing on a tree being turned into the chocolate you can taste - you'd have to go all the way to Hawaii to sample the other two.
---
Award-winning owner-operators Lynn and Chris Jahnke said they had little idea of the process involved when they planted their first trees in 2014.
"It's been an enormous learning curve, mainly because it hasn't been done here before," Mr Jahnke said.
"So we're having to learn everything because most of the cocoa is grown in third world countries with incredibly low labour costs, as in about $25 a month which here we're talking about $25 minimum per hour for labour here. We had to rethink a whole bunch of ways things are done here."
Just two years later, Charley's Chocolate Factory won one Gold and two Silver medals at the 2016 Royal Melbourne Fine Food Awards. And the producer took out the overall Champion Trophy.
The Jahnkes aren't just leading the way in the chocolate world; they're also helping a government research agency in its work on climate change.
They use cyclone-preventative measures as part of the growing process and has shared the methods with the National Climate Change Adaption Research Facility.
You can watch them explain their methods in the video below.
And you can visit Charley's Chocolate Factory to see the process first-hand. The business runs plantation tours every Thursday and Sunday from 10.30am. Bookings are essential.
---