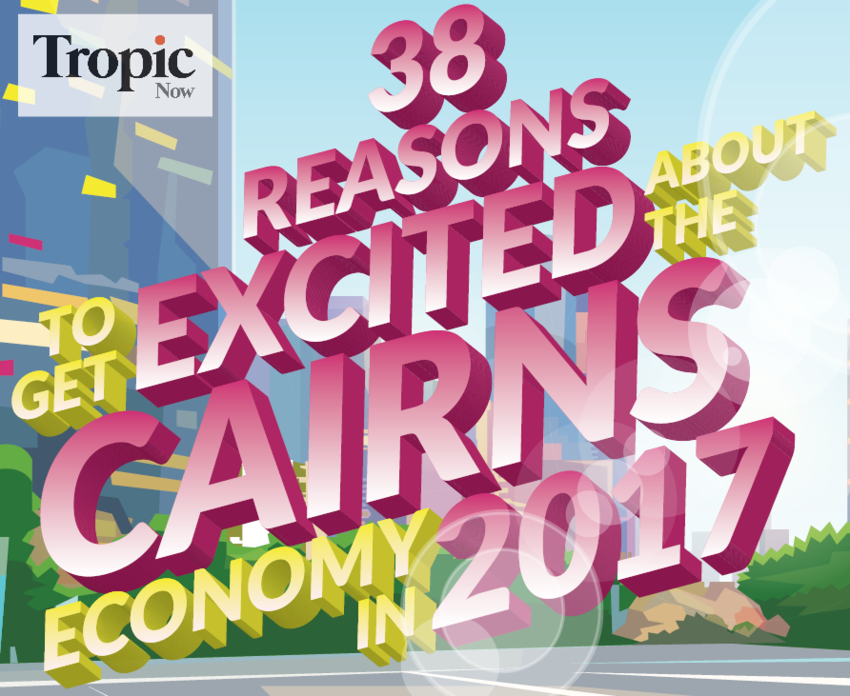 ---
38 reasons to get excited about the Cairns economy in 2017
We're already in the third month of 2017, and it's clear the sense of anticipation for growth and prosperity in the Cairns economy that percolated in the latter half of 2016 wasn't just a pipe dream.
Projects long talked about like Nova City are set to turn the first sod, the major hotel redevelopments by GA Group are underway and the Cairns Aquarium is preparing to open its doors.
Most importantly, the fundamentals of our economy are sound.
The Australian dollar is stable and could even drop further, providing favourable international conditions for another bumper year in tourism.
Local house prices are steady and predicted to gradually rise, unlike the bubbles some fear are close to bursting in capital cities down south.
The rental vacancy rate is still incredibly tight, meaning more houses will need to be built as our population grows.
Best of all, jobs are finally being created after an unflattering run of sky-high unemployment.
From tourism to construction to the health sector, from agriculture to the marine industry, the experts all believe in a bright future for Tropical North Queensland.
Here's our comprehensive list of all the reasons you should too...
---
1. Australian dollar will stay low
We all know the Tropical North's tourism industry relies heavily on a low Aussie dollar, and the good news on this front is set to continue in 2017.
In his recent forecast, AMP Capital's chief economist Dr Shane Oliver predicts the Australian dollar will fall below $US0.70 in 2017.
Our tourism industry – and the broader regional economy – certainly hope he's right.
2. Hotels are so hot right now
The lower dollar is of course a major factor behind our tourism boom, which in turn is fuelling remarkable results in local hotels.
Recent accommodation statistics show occupancy rates hovering above 90 percent compared to around 70 percent in 2012. And that's led to a wave of hotel purchases, including the massive play by GA Group in the CBD.
Cairns hotels are doing so well a recent report by Knight Frank described our city as the "standout performer" on the national accommodation scene. If the sector stays buoyant, expect more redevelopments and expansions in the year ahead.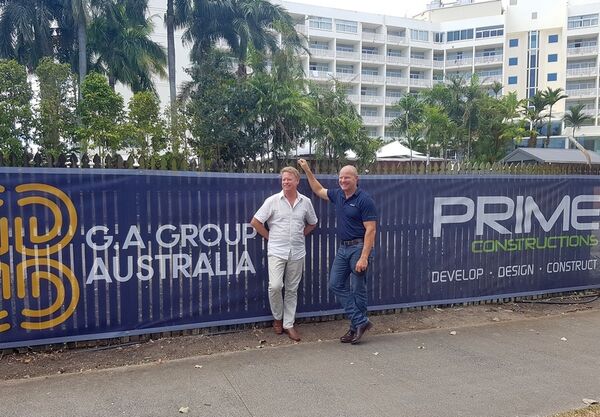 ---
3. HMAS Cairns expansion
Some 12 months ago, the Turnbull Government came to town with a big swag of loot and a bunch of promises to expand our navy base.
The $120 million, 10-year plan included additional wharf space and infrastructure upgrades to support the arrival of 12 new Offshore Patrol Vessels.
To help broaden our economic base beyond an over-reliance on tourism, we're hoping for some action from the Feds on this core promise in 2017.
4. We're not Townsville
OK, so that's a bit cruel. While we don't buy in to the hackneyed Cairns vs Townsville rivalry of days gone by, we do think a humble comparison between the two North Queensland cities is a worthwhile exercise - if only to put our own situation in perspective.
While things aren't perfect in the Cairns economy, we are outperforming our friends in Townsville on a range of economic fronts, in large part due to their struggle to adjust to the end of the mining boom.
Whenever someone complains how bad things are going in Cairns, encourage them to view the glass as half full compared to other regions.
5. We're not Mackay either
OK, that was too much. Moving on…
6. Cairns Aquarium will open
One of the most anticipated tourism infrastructure projects in decades is due to open its doors in coming months. And we can't wait.
Apart from the confidence its construction has helped foster and the 130+ operational jobs it will create, we're particularly excited about the long-term benefits the Cairns Aquarium will bring to the Cairns CBD.
For too long, the city centre was an after-thought for tourists who only ever came for the reef and rainforest. Soon, there'll be even more reasons to stay in the tropical north longer.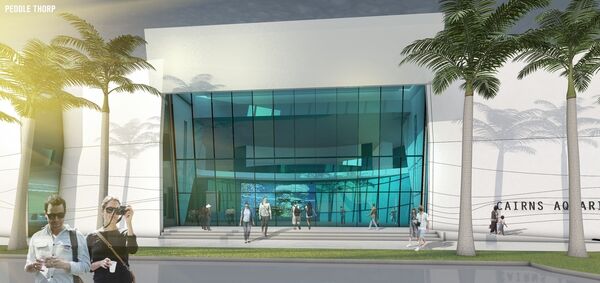 ---
7. Cairns Performing Arts Centre will near completion
Say what you will about the protracted history of a performing arts venue in Cairns, the fact is we're looking forward to the opening of the Cairns Performing Arts Centre.

While the council says the project will be completed in early 2018, we love watching the progress on site as the building rises out of the ground.

With funding from all three levels of government locked in, the CPAC includes a new 940-seat venue, a 400-seat performance space and other upgraded facilities.

We can't wait to see what shows are in store once it's built.
---
---
8. We could get regular direct flights between China and Cairns
It's a case of long talked about but never secured when it comes to year-round direct flights from China.
But our soaring tourism industry and a new funding deal with the State Government means we are closer than ever to securing that jewel in the crown of our aviation sector.
Negotiations are underway with airlines like China Southern and China Eastern with hopes a regular service would boost Chinese visitation by 15 percent, some 30,000 extra tourists per year.
Here's hoping we get an official announcement by year's end.
9. Construction will start on the first Nova City tower
After the disappointment over Aquis, our city needed a major project to boost our flagging confidence.
Singapore's Aspial Corporation and its development arm World Class Global delivered that and more, with its Nova City project on Spence St launching apartment sales and starting earthworks in the second half of 2016.
With sales of the first tower called Nova Light reportedly going strongly, expect construction to start on this important development in coming months.
Another crane on our skyline will do wonders for our collective confidence.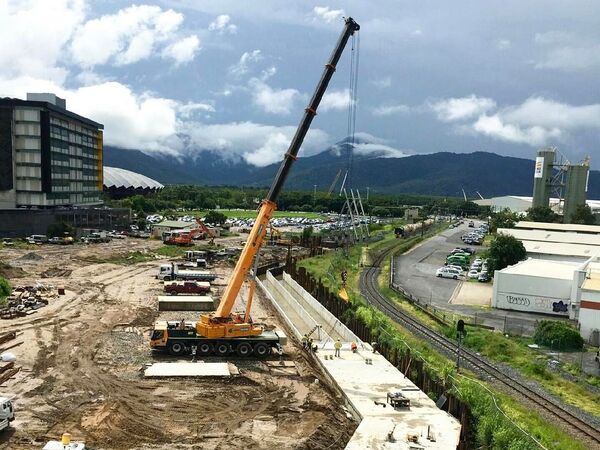 ---
10. House prices are tipped to increase
The median house price remained flat through most of 2016, finishing last year at around $391,000.
But the continued strength of the tourism industry, rising economic confidence and the forecast of more jobs (particularly in construction and health) means experts are tipping prices to steadily increase over the next 12 months.
11. Health jobs as part of the NDIS will be created
The State Government says around 19,000 new jobs will be created across the state when the NDIS is rolled out over the next couple of years.
The scheme will open up opportunities in Cairns for everything from support workers to yoga instructors.
12. Tradewinds Esplanade redevelopment is in full swing
Along with the Nova City project, the arrival of GA Group into Cairns has been a massive boon for our economy.
Expect the company's influence to ramp up in 2017 as work progresses on the Rydges Tradewinds redevelopment, a project worth an estimated $100 million led by Andy Taylor and his local firm Prime Constructions.
13. Shields St is being upgraded
Cairns Regional Council has done an exceptional job of starting community projects at a time when our economy needed it most.
With the Lake St redevelopment now widely considered a masterstroke of urban renewal, the council is flat-out sprucing up nearby Shields St.
Work on landscaping, lighting, public art and green spaces along Shields St are well underway.
Stage 3 of the redevelopment will commence in the next month or so, with the total project worth more than $17 million.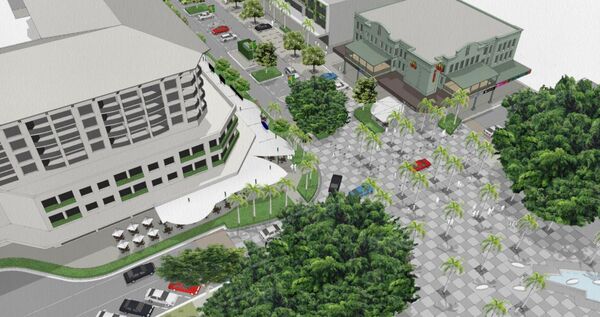 ---
14. Renewable energy projects will light up this year
Billionaires like Elon Musk can't be wrong: renewable energy is big business.
Here at TropicNow we're keen to see 2017 be the year of progress and completion of key green power projects like the Mt Emerald Wind Farm, the Lakeland Solar Farm Project and MSF Sugar's bagasse-fuelled power station near Mareeba.
These three projects alone are worth a combined $475 million and send a powerful, innovative economic message to the world.
15. Cairns Marine Precinct upgrades set to commence
Talks are underway between Federal departments, Ports North and local shipyards about utilising the Turnbull Government's $24 million election pledge to upgrade our marine facilities.
Leichhardt MP Warren Entsch tells TropicNow the election promise will translate to action sooner rather than later.
We'll be tracking the progress of this important economic driver to make sure it does.
16. Port Douglas Marina redevelopment has been approved
Douglas Shire mayor Julia Leu and her council team have given this exciting $85 million project the green light after much local debate.
The approval means the potential for 320 jobs and a further 300 indirect can now progress, Reef Marina co-owner Andrew Hooper-Nguyen confirming the first stage to be rolled out will include boardwalks and 19 of 85 luxury waterfront townhouses and apartments.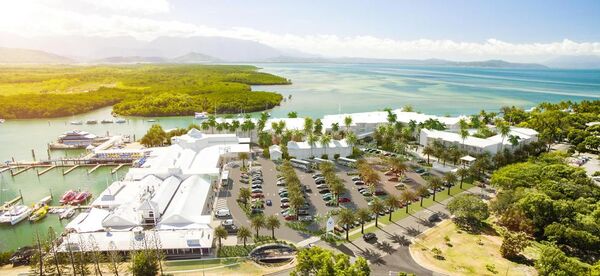 ---
17. Looming state election means big promises
The predicted impact of One Nation in regional seats at the next Queensland election means both major parties will need to dig deep into their bag of campaign tricks to woo voters in the Tropical North.
What will Labor and the LNP conjure up for us? We've got a long list of infrastructure priorities, in case they need ideas.
18. Population growth
All of this confidence and these projects inevitably lead to one of the greatest economic drivers of them all: population growth.
New residents create new businesses, jobs and consumer demand.
Rick Carr from Herron Todd White fears the state government's population projections of 223,000 residents by 2036 are woefully short.
Other research suggests the tourism boom and flow-on effects over the next decade will see our population reach much loftier heights.
The key, of course, is how we manage and accommodate the growth while maintaining our enviable lifestyle.
19. Population growth means we need to build more homes
The construction sector, from residential to commercial, has done it extremely tough since the Global Financial Crisis reared its ugly head back in 2006-07.
But demand has been slowly picking up in the past 12 months, though building approvals remain low.
Expect this to change in 2017 as the rubber hits the road on job creation and economic growth.
20. Expansion of Cairns Convention Centre is on the agenda
This is another long-talked about project we desperately need to help grow our economy.
We know the Cairns Convention Centre is world-class, and events like the universally acclaimed Australian Tourism Exchange in 2014 proved we can host world-class conference events.
But we're missing out on those large-scale events due to current floor space restrictions.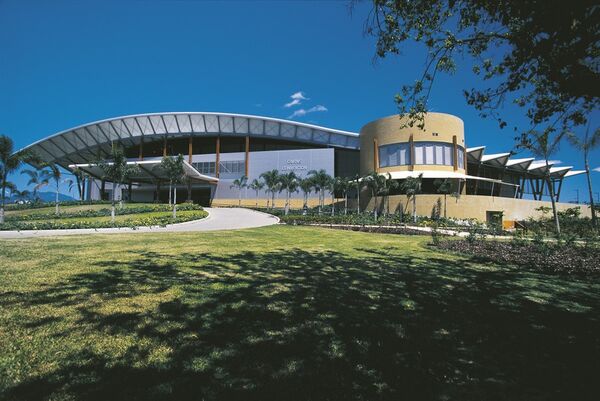 ---
21. School of Arts redevelopment due to open
Another great project by Cairns Regional Council that has now been completed ahead of its official opening in July, including the brand new Cairns Museum.
22. D-day for Aquis
Have we given up on Aquis entirely? Probably, yes.
But at the very least 2017 will be the year we will know once and for all if the Fung family are going to do anything on the Yorkey's Knob site they have kept options over for the past couple of years.
23. KUR-World will need to stack up
This year we'll know whether the massive, mixed-use development at Kuranda known as KUR-World is more than just a great idea on paper.
The developer Ken Lee is seeking investors for his grand $640 million project.
Could this be the year he finds them?
24. James Cook University opens its CBD campus
The rise and rise of CQUni has pushed JCU to do what it should've years ago: open a campus in the Cairns CBD.

The $10 million project on Shields St is yet another shot in the arm for our city heart.
25. CQUniversity plans expansion
The approval of a $20 million plan to expand the Cairns Square building on the corner of Abbott and Shields St paves the way for more growth at CQUniversity's CBD campus.

The proposed extra two storeys mean CQUni can start strategising about ways to meet its target of 2000 domestic and 500 international students by 2020.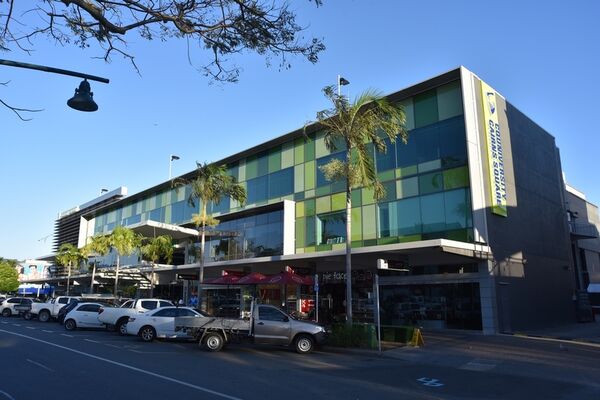 ---
26. Food and beverage scene will continue to grow
We've devoted a lot of editorial space highlighting and celebrating the evolution of the Cairns food scene.
From small bars like Three Wolves and Harvest to suburban trail-blazers like NOA and Mama Coco – not to mention our world-class coffee and café scene - we're excited about what the year ahead might bring in our food and hospitality sector.
Perhaps this year we might see the neglected southern suburbs of Cairns receive a much-needed boost with a high-quality café or restaurant offering?
27. Northern Australia white paper
This is still a happening thing, right? We certainly hope so.
Let's push for 2017 to be the year of action on this much hyped, long delayed body of work led in large part by Leichhardt MP Warren Entsch.
28. Sea Swift expansion
The growing economic clout of Sea Swift has always been under-estimated in the company's home town of Cairns.
The company employs over 400 people and its expansion into the Northern Territory means it has cemented its status as Australia's largest privately owned shipping company.
Sea Swift celebrates its 30th anniversary in 2017 – a milestone the entire community should celebrate.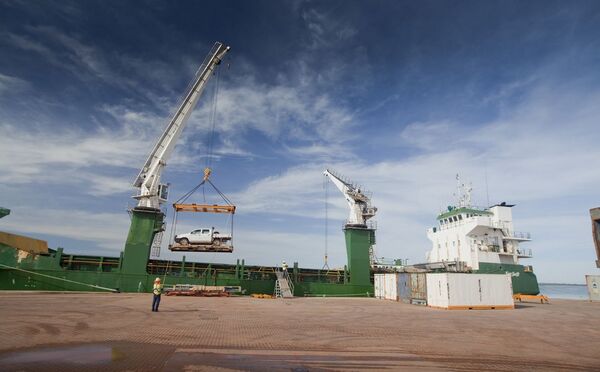 ---
29. Frank Gelber's prediction
As one of Australia's most respected and renowned financial forecasters, economist Frank Gelber has described Cairns as a "boom town", set to ride tourism's wave over the next five years.
Check out issue 2 of Tropic Magazine for more on Gelber's exciting predictions for our city.
30. Challenges present opportunities
Youth unemployment and a potential construction skills shortage are both major challenges for the Cairns economy in 2017.
We'd love to see some clear-cut, accountable strategies in place to address these pressing issues.
Even better, governments at all levels should work together to find innovative ways of tackling both issues at the same time.
A large cohort of unemployed youngsters surely presents opportunities for new apprenticeships and employment pathways into carpentry, electrical, plumbing and other trades.
30. CBD is getting its mojo back
Here at TropicNow we've long advocated for a more vibrant, livable and economically buoyant Cairns CBD.

A range of developments and initiatives in the second half of 2016 look like setting this wish in motion over the next 12 months.

Small bars, world-class cafes, small businesses, the council's Shields St redevelopment and the expansion of universities are all creating the type of city heart we want to spend time in.

There's still one key ingredient missing however: small-scale residential living options.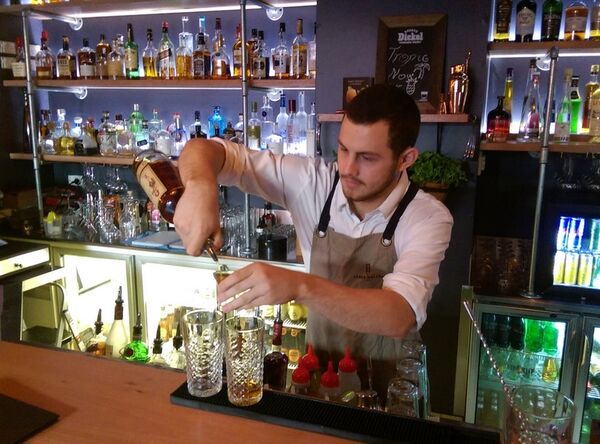 ---
32. To dredge or not to dredge
Seriously, what is happening with the dredging of Trinity Inlet?
Ports North and the state government have been working on a revised, scaled back plan for what feels like forever.
Some clarity sooner rather than later this year is needed. The booming cruise ship industry won't hang around and wait indefinitely for action.
33. Regional casino license will be sorted out
In case you missed it, there's still a casino license up for grabs in regional Queensland.
With Aquis backing out of the process for its Yorkey's Knob project, the state government says it is in talks with other proponents to build an integrated resort and casino development somewhere outside Brisbane and the Gold Coast.
While details are a closely guarded state secret, Cairns is one of only two or three cities suitable for such a development.
A preliminary report on potential proponents and cities will be presented to State Development Minister Anthony Lynham in coming months. Could a new casino still be on the cards for Cairns?
32. More foodie events
For years we've watched with envy as capital cities host mouth-watering foodie events like pop-up restaurants and food truck weekends.

Thanks to trailblazers like Mama Coco's pop-up menus, the Cairns on a Fork event at Redlynch and our own Meet Eat Repeat street food event, our local food scene is catching up.

Foodie events are important to our economy for a bunch of reasons, not least of which is the contribution they make to a vibrant lifestyle that attracts and retains residents in our city.
Hot tip: Don't miss Meet Eat Repeat 2 at the Cairns West Bowls Club on March 25th!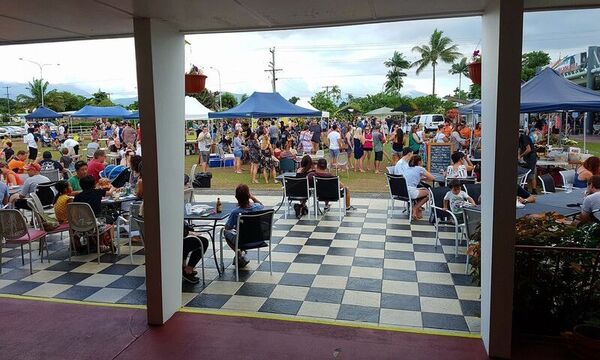 ---
35. Major roads are being upgraded
A growing city needs adequate transport infrastructure.
While Mayor Bob Manning's plan for a light rail system is a long-term vision, we're pleased to see action on items like the Bill Fulton Bridge and the Peninsula Development Road.
Still, we'd like to see movement this year on key projects like the Western Arterial Road and continued improvements on the Bruce Highway.
At the 2016 Federal election, the Turnbull Government made a $42 million promise to upgrade sections of the Hann Highway – some progress on that project would be welcomed.
36. Demand for our agricultural produce will grow
Experts say demand and prices for products like milk and beef will rise in 2017 after a few tough years due to drought and export restrictions.
Sugar, too, is expected to fare better over the next 12 months. We'd like to see a greater focus this year on the Tropical North becoming a premium producer of agricultural exports to Asia.
Could 2017 be the year a strategy is developed to map the opportunities and address the obstacles?

37. Jobs are finally being created
For so long the unemployment rate remained stubbornly high, at one point reaching crisis levels as one of the worst in the nation.
It's taken some time for the tourism boom to filter down through the broader economy.
In the second half of 2016, though, that started to change.
Conus economist Pete Faulkner has noted a positive upswing in the local jobs market of late, saying Cairns was producing "stellar results" on the employment front.
With a range of factors (from construction to the NDIS) ramping up in 2017, we expect this promising trend to continue.
38. We live in the best city in Australia
Melbourne may have its world-class culture and art scene and Sydney its glorious harbour, but no matter where we travel across the nation we love flying back home.
Our laidback lifestyle and natural environment, the return of economic confidence and our connectivity to the world are what entice investors to spend millions on projects and tourists to flock here in droves.
Most of all we love the multicultural mix and sense of community that makes Cairns the kind of tropical world city we're proud to call home.