Mum's the word: Tropic's guide to finding the most marvellous Mother's Day gift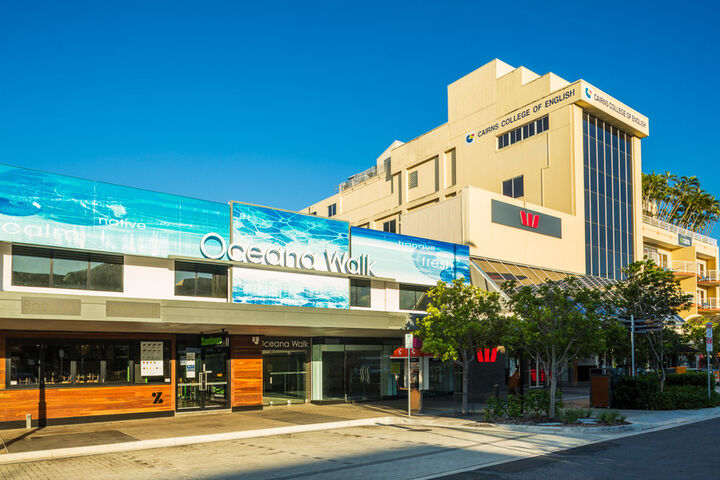 Here at Tropic HQ, there is one retail arcade in the Cairns CBD that always keeps us coming back for more: Oceana Walk.
Safe to say there is no other shopping destination quite like it in Cairns.
We love the unique mix of high-quality shops, from vintage fashion to kid's toys, designer labels, homewares and cafes, plus music, massages, beauty salons and lots more besides.
And take it from us: the small shops in this air-conditioned space between 62 Grafton St and 55 Lake Street are also the perfect spot to shop this Mother's Day.
Join us for a wander, as we take the stress out of finding the perfect present with a range of options from this buzzing retail hub.
---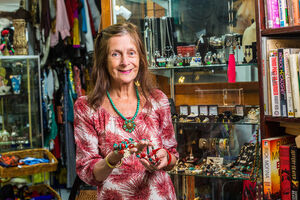 KAOTICA VINTAGE
This has long been one of Tropic's favourite shops in Cairns, full stop. Kaotica owner Sandra – one of our city's most worldly, inimitable, and brilliantly unique residents – never fails to surprise shoppers with her treasure trove of jewelry, clothing, antiques, collectables and more.
For the quirky mum in your life, you can't go past one of Sandra's stunning pieces of vintage jewellery, from necklaces and bracelets to earrings and brooches.


DETAILS: Kaotica, Shop 23, (07) 4051 9386
---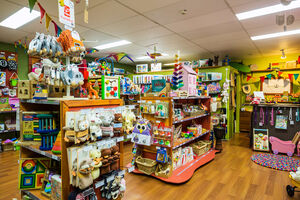 EARTH TOYS

Here's a slightly left-field gift idea for the new or expecting mum in your life. Why not call in to our favourite children's shop and grab something fun and shareable between mum and bub?
We really like the marble tree tower by Grimms because it's just as much fun for adults as it is for kids and the Freckle Felt Rug, which provides the perfect platform for some quality (and stylish) mum and bub time.
DETAILS: Earth Toys, Shop 6, (07) 4000 2075

---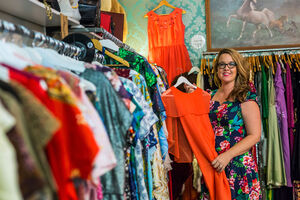 VINTAGE SEEKER

We've been a fan of Vintage Seeker owner Lucy Ellen De Vries since her days at the Tanks Markets many years ago, where her exceptional take on vintage and secondhand fashion at her stall Love Lucy was always on point.
As one of the earliest tenants that helped spark Oceana Walk's rise several years ago, Vintage Seeker is one of the city's go-to spots for vintage gear.
We think you should spoil your beloved with something that shines and sparkles – a vintage cocktail dress - the perfect outfit for a Mother's Day (or any day) drink and dinner on the town.
DETAILS:Vintage Seeker, Shop 11, 0484 127 840
---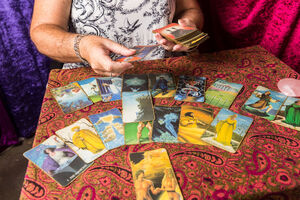 DRAGONFLY DREAMING
For the mum with a sense of the mystical or divine, we suggest dropping in to Dragonfly Dreaming for something different to delight her with this Mother's Day.
You can choose from a range of crystals, incense, books, handmade jewellery, and Buddhas. But we like the idea of gifting a pack of special tarot cards – busy mums may appreciate a newfound ability to predict the future.

DETAILS: Dragonfly Dreaming, Shop 26, 0403 217 462
---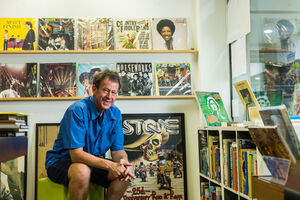 REVIVAL RECORDS
There's no better place in Cairns to discover something new – and old – at Revival Records.
Despite the explosion of streaming song services like Spotify, there's nothing quite like putting a needle on some vinyl and letting the record spin.
Owner Ross Colley knows his stuff, and he recommends a selection of showtunes (West Side Story for the win!) for mum on May 14.
DETAILS: Revival Records, Shop 28, 0413 339 563
---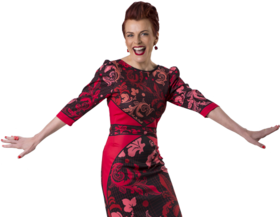 VIVIENNE FRANCINE
The latest addition to Oceana Walk is one of the Tropical North's best known – and most loved – designers. Vivienne Francine has been a mainstay on the local fashion scene for the past 20 years, and it feels like she's only getting warmed up.
Her move to Oceana Walk is a huge coup for the arcade, and there's no better way to spoil mum than a limited edition design from Vivienne's new space.
Dads, don't be shy: Vivienne is here to help with your Mother's Day selection if you need a hand!
DETAILS: Vivienne Francine,Shop 25, (07) 4031 5700
---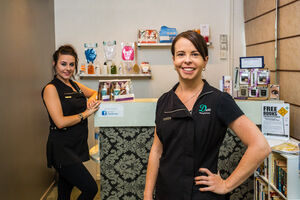 SALONS & SERVICES
Proving that Oceana Walk offers so much more than just great fashion, you'll find a selection of salons and service offerings to make mum smile, relax and shine.
Dare Waxing & Tanning, Shaira Star and Violet Nails & Waxing all provide specialist services. Some even cater for both men and women, which gave us an idea for the brave dads amongst Tropic readers: why not treat the mum in your life to a his-n-her waxing or tanning session?

She'll get a kick out of seeing you squirm, at the very least.
---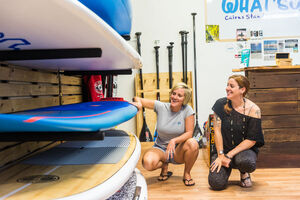 WHAT'SUP CAIRNS
We're an adventurous lot here in the Tropical North, and stand up paddle boarding has become one of the most popular activities on the water.
For the adventurous mum in your world, we recommend shouting a session out on the sea with the crew at What'SUP Cairns. Treat her to a tour that takes in Double Island, or kickstart her SUP addiction with a beginner's lesson.
DETAILS: WHAT'SUP CAIRNS, Shop 20, 1300 889 957
---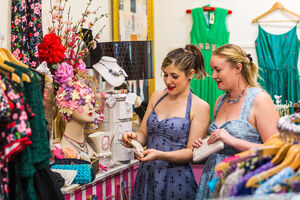 AT OCEANA WALK, WE ALSO LOVE…
Dear Pearl Vintage
The 50s and 60s are alive and thriving at this funky fashion haven.
Shop 14, 0474 549 656

Eggplant & Poppy
Mums love this refreshing retail hub, with handmade, vintage and up-cycled jewellery, homewares, and custom made items.
Shop 10, (07) 4031 1748

Gypsett
Stocking some of the most stylish fashion brands in Cairns, including its popular Camilla range.
Shop 19, (07) 4041 5559