Get ready to skip on down to new foodie haven Hopscotch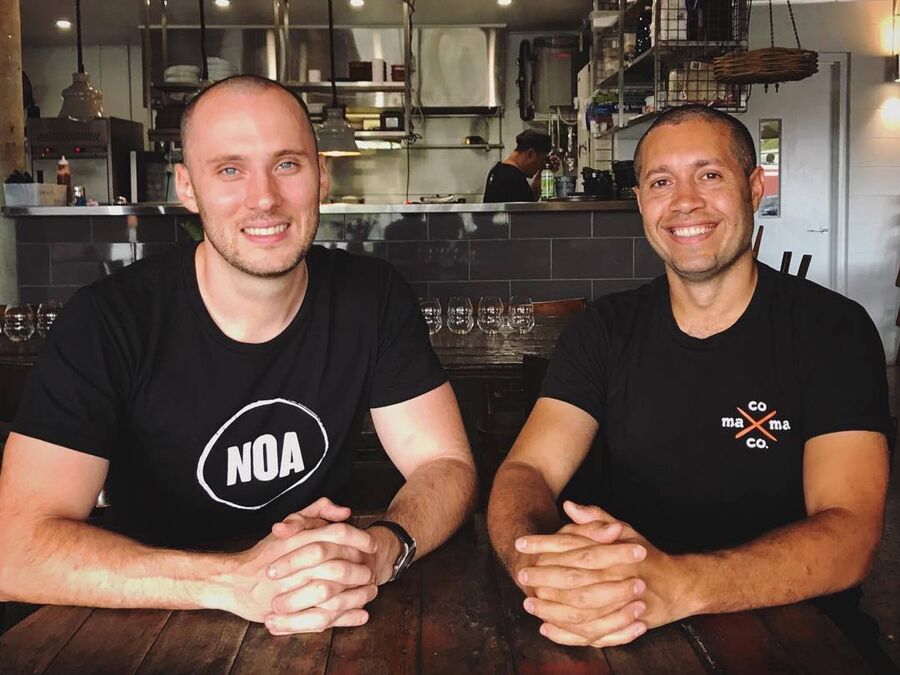 ---
Two of the city's favourite foodies are joining forces to launch a new venture at Barr St Market called Hopscotch, set to open to the public with an opening night party on November 30.
Sam Byrd from NOA and Davy O'Rourke from Mama Coco are behind the new restaurant and bar space, replacing the team at Perrotta's who previously occupied the venue.
The duo, who recently collaborated with TropicNow on The Dining Project, want Hopscotch to carry a playful vibe, incorporating great food, cool cocktails and better use of the venue's outdoor balcony space.
---
---
Q&A with Sam and Davy from Hopscotch
TropicNow: What's the inspiration behind the name and food offering?

Hopscotch is a playful name. Hospitality should be fun and having a playful name creates a sense of that before people come to our venue.
We are continuing the authentic Italian offering that is currently in place and building on that in collaboration with Nick form Gourmet Market Meats to offer a Chop House not seen in Cairns before. We will be activating the fantastic outside promenade by astro-turfing it and creating a fun garden cocktail party vibe.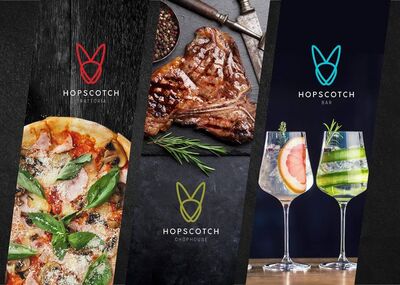 What unique elements will Hopscotch bring to the Cairns food/bar scene?

Two amazing food offerings side by side – Chophouse and Trattoria. Our Chophouse will be a cut above the rest. By partnering with Nick from Gourmet Market Meats who hand selects the best of the best from farms around Australia. All our meat is pure grassfed with no GMO and hormone free. Our menu will feature classic and unique sides and sauces to cater to traditional and more conservative tastes.
We look to Italy for inspiration for our Trattoria menu. Hand made pasta and cannoli, Wood fired oven pizza. Belissimo!
Our garden bar will have a daily happy hour kicking off from 4pm to 6pm. Live entertainment and food specials will bring an experience that isn't on offer this side of town.
Tell us about your previous collaborations...
Before business, we are friends. Sharing meals and glasses of wines whilst discussing business and sharing ideas and concepts about how to improve what we do in our own shops. We have recently collaborated on The Dining Project and it was from this project we realised how powerful a good collaboration can be. We are both creative people but seem to be able to bounce ideas off each other and come to an agreement that we both are happy with.

While not technically on the south side of Cairns, that area of our city has been under-serviced by high-quality food offerings - what do you hope to deliver for diners that will fill that gap?

From our own experience in running NOA for the past five years and Mama Coco for the past 10 years, we know that the neighbourhood and the locals are who will sustain a business long-term in Cairns. We look after our regulars and locals and the rest will fall into place.
Hopscotch will change its personality and offering to meet the market at different times of the day. Innovative and playful Italian inspired breakfasts. A meeting place for mums with bubs and retirees during the week in the mornings. Air-conditioned lunch time venue for corporates during the week. Rolling into an afternoon coffee and cocktail or wine venue in the afternoons to a family friendly restaurant with two different food offerings by night.
---