Cairns Adventure Group acquires hibernating tourism operator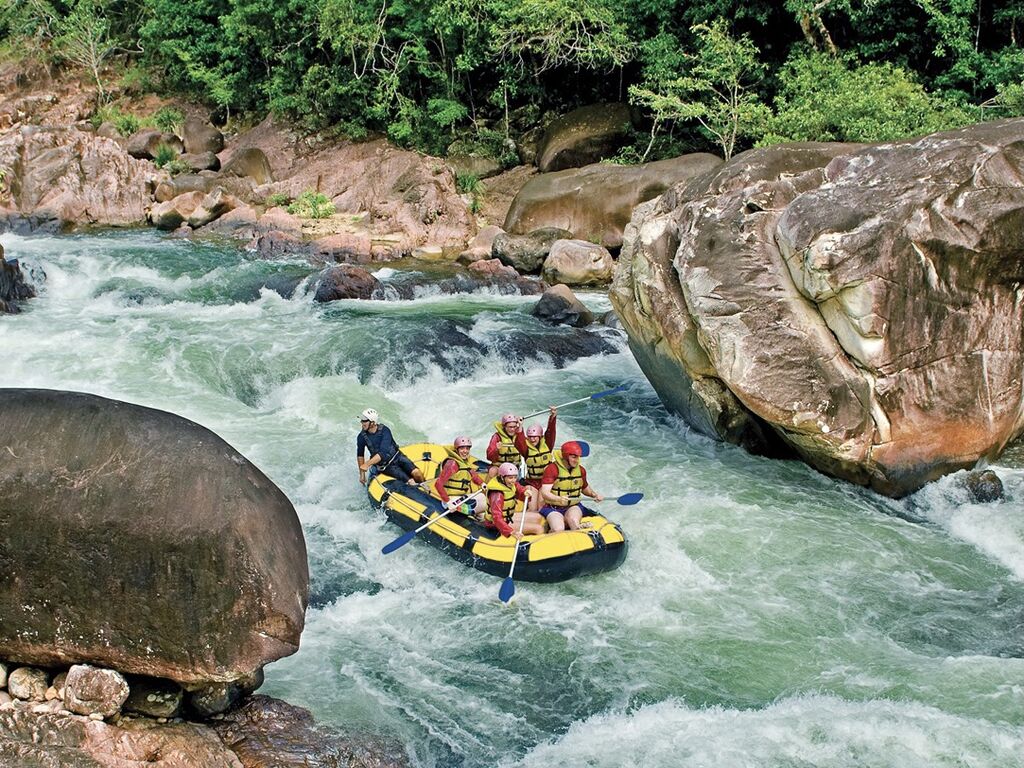 ---
Cairns Adventure Group has acquired Raging Thunder Adventures following 12 months of negotiations.
The announcement comes just two months after Cairns Adventure Group appointed Peta Zietsch as its new Director of Sales – who was formerly Raging Thunder Adventures' Director of Sales for over twenty years.
---
---
Raging Thunder, which had been operating since 1984, was purchased by ASX-listed tourism operator Experience Co in September 2016 but ceased trading in March this year amid COVID-19's impact on the industry.
Cairns Adventure Group Director Roderic Rees said the purchase will cement the future of rafting in the region and help re-establish Cairns as the 'Adventure Capital of Australia'.
"I have a passion for rafting in this region and want to make it accessible to everyone," Roderic said.
"Having Raging Thunder will enable us to tailor trips to specific markets, whether that be the hard-core adventurer or the gentler family market, so more people can enjoy a rafting experience at their own comfort level.
"Having multiple brands gives us this ability to provide a plethora of options and cement Cairns and the Great Barrier Reef as one of the top white water destinations on the planet."
Roderic also welcomed the Queensland border opening to greater Sydney and Victoria this week.
"We're hopeful of a strong December and January as our southern friends look to break the shackles of an extended lockdown," he said.
"It's been an incredibly challenging year of unprecedented circumstances and I hope that a move like this can instil some confidence back into the region, as the green shoots start to emerge."
Cairns Adventure Group now encompasses several tourism operators, including Foaming Fury and its subsidiaries, Aussie Drifterz and Waterfall Wanderers.