Reclaim the Night rally tonight, two years after Toyah's murder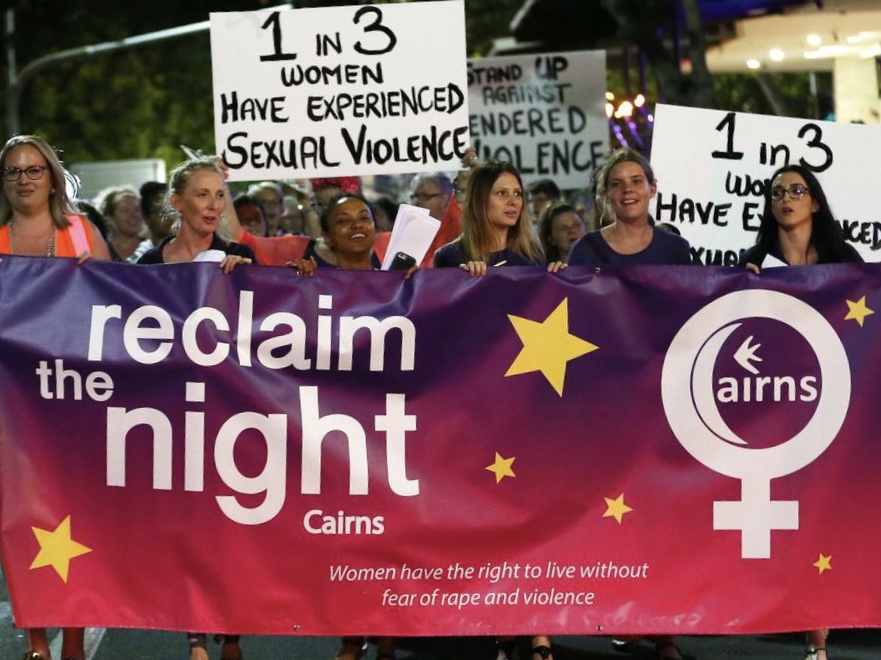 ---
Cairns residents will soon march in a global protest against sexual violence.
This evening's Reclaim the Night rally follows the two-year anniversary of Toyah Cordingley's murder.
Around 700 people attended the 2018 march, just days after the 24-year-old's murder at Wangetti Beach.
---
---
Annually held on the last Friday of October across the world, Reclaim the Night aims to draw awareness to the issue of gender-based violence and promote the safety of women.
The Cairns event is presented by a collective of women from local organisations including TRUE/Cairns Sexual Assault Service, Cairns Regional Domestic Violence Service, Ruth's Women's Shelter and the Cairns Women's Centre.
A member of the collective Nicole Bell expects this evening's march to be "really successful".
"Toyah's murder shook Cairns to our core and remains a devastatingly painful issue for the greater community," Nicole told Tropic Now.
"Unfortunately, Cairns has one of the highest per capita rates of reported sexual assault crimes in regional Queensland.
"This prevalence of sexual violence impacts greatly upon the ability of women in Cairns to move freely and without fear throughout our city during the day or night.
"This is happening in our community every day and we need to call it out."
Nicole said that local services have noticed an increase in sexual violence.
"Anecdotally, local services have longer waitlists than we've seen before with many of the reports involving sexual violence, intimate partner violence and gendered violence," she said.
"We know that many survivors don't attend hospital or report to the police, so we guess there are many more."
The rally will run from 6pm tonight, starting on the corner of Shields and Lake Streets in the CBD.
Participants are invited to attend and wear purple, as well as bring placards and noisemakers.
Find more information on tonight's event here.
---