The inside story of Cairns Regional Council's executive exodus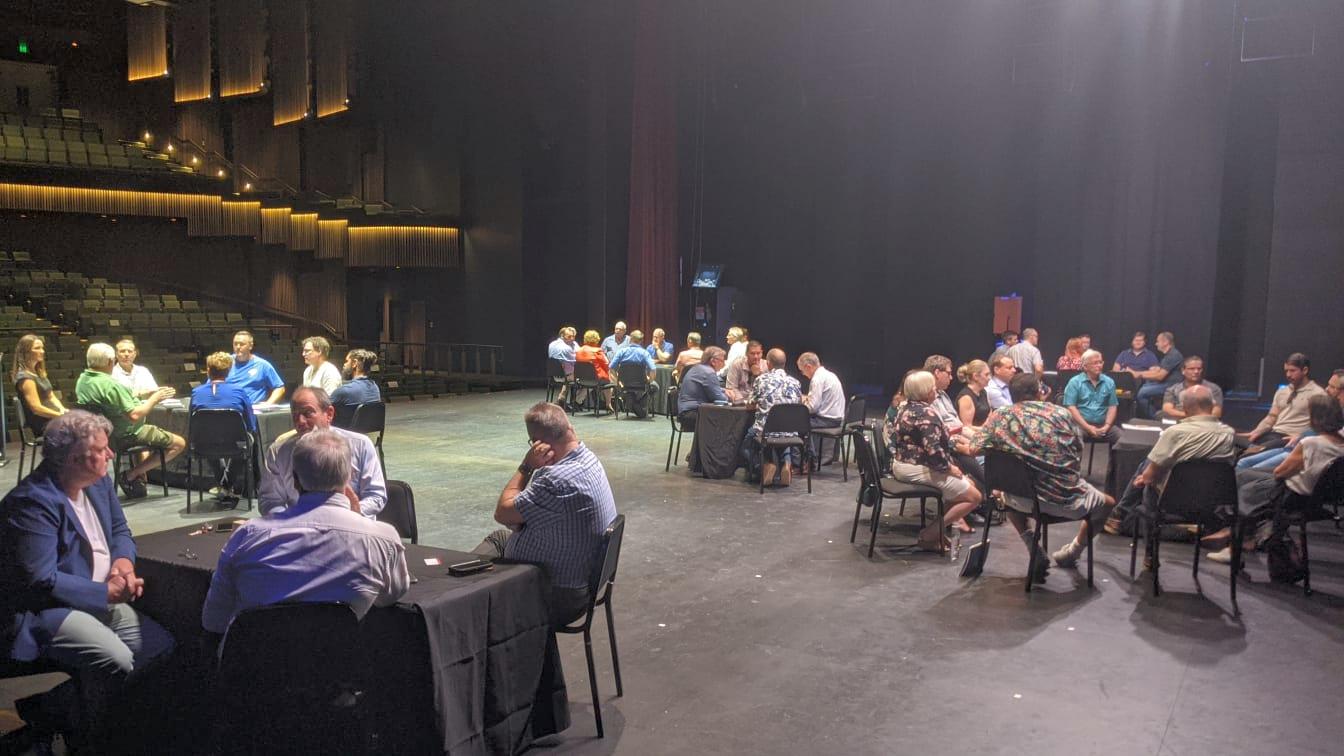 ---
TROPIC NOW SPECIAL REPORT
---
Depending on your point of view, a gathering held between council and the development industry last Friday was either a witch hunt or a long overdue feedback session.
Whatever the perceptions of the 40 or so attendees may be, the meeting was undoubtedly the catalyst – perhaps the final straw is a better description – that led to the shock resignation of two top executives from Cairns Regional Council, including the CEO, this week.
The meeting was described by Deputy Mayor Terry James as the first-of-its-kind in a decade. He organised the meeting in his capacity as the chair of what council has described as a "renewed" Planning and Environment Committee Structure.
Held within the subdued surroundings of Cairns Performing Arts Centre last Friday, October 16, the forum lasted for about three hours.
Invitations were strictly limited to the property and development industry. The meeting was not made public – until now.
---
---
With tensions politely simmering under the surface, attendees at the meeting included a range of heavy-hitters from the development industry and a few key council executives, including CEO John Andrejic and the General Manager of Planning and Environment Kelly Reaston.
Councillors Brett Moller, Brett Olds, Kristy Vallely, Amy Eden and Rhonda Coghlan were also there.
Curiously, Mayor Bob Manning was not in attendance.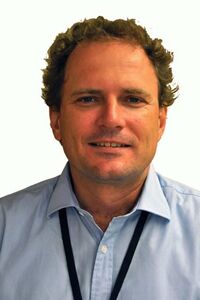 AIRING THEIR GRIEVANCES
UDIA Cairns President and lawyer Ranjit Singh was on the microphone facilitating the discussion, with attendees seated in the rows of theatre chairs for the first session.
There was no agenda, apart from giving local building certifiers, engineers, town planners, architects, and consultants a chance to air their gripes and grievances about council, particularly the planning department.
After a morning tea break, everyone was brought up on stage to sit in roundtable groups to workshop their concerns.
To finish, the microphone was passed around so attendees could voice their concerns about council's handling of development approvals and, to some, its lack of action in stimulating the Cairns economy.
Within two business days of Friday's meeting, both Mr Andrejic and Ms Reaston had tendered their resignations, surprising just about everyone, including the Mayor.
Confidential sources spoken to by Tropic Now revealed few people saw the exits coming among staff they manage, the elected councillors and industry players they've been dealing with over many years.
In official media statements, the resignations were just a normal part of the ebb and flow of staff movements at the $300+ million organisation. Nothing to see here, so to speak.
But off the record, it's an entirely different story altogether.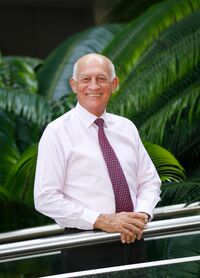 SPLIT BETWEEN THE MAYOR AND CEO
According to some, the once tight-knit relationship between Mr Andrejic and Councillors Manning and James started to fray months ago.
Gone were the days of Bob and John's close working partnership, stretching back over many years.
By the time Friday's meeting rolled around, an event that left Mr Andrejic looking physically flat and unimpressed, the Mayor and his CEO had already realised the situation had become untenable.
Differences of opinion began widening between them over the direction of council and the perceived lack of action on major projects, such as the Mayor's $40 million Gallery Precinct.
Sources who asked for anonymity to avoid potential backlash within council say the Mayor and his Deputy want to get on with things. They want projects of all sizes to receive a warmer welcome during this coronavirus pandemic in a bid to assist with the economic recovery.
They want less red tape, less obstructionism – a more entrepreneurial spirit – from their key bureaucrats, specifically those in the planning department.
Others at Friday's meeting, however, felt the treatment of Mr Andrejic and Ms Reaston was akin to a "public stoning".
Indeed, the airing of some robust feedback from the private sector at last Friday's meeting did not go down well with Ms Reaston and Mr Andrejic. Ms Reaston took it the hardest, given her department was the focus of the meeting's grievances.
In essence, it appears the split between council's top executives on one side and the mayor and a few of his councillors on the other boiled down to a classic power struggle between elected politicians and non-elected executive officers.
The politicians need to be seen to be getting things done and the executive officers want (and need) to follow bureaucratic processes.
The COVID-19 pandemic has magnified and exacerbated the divide between them.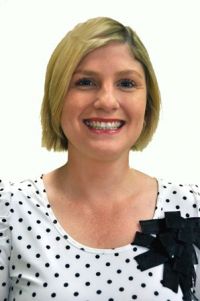 "EGO AND SELF-INTEREST"
In exclusive comments to Tropic Now, Ms Reaston praised her team and said Friday's meeting was unrelated to her resignation.
"The Development Services team in council is full of young and wonderful professionals. They are exactly the people we always talk about attracting back to the region. They don't have a public service mentality and they worked their arses off during COVID to make sure the industry kept going. I would hate to see Friday's meeting played out in the media and I hope the reasonable voice of the industry is reflected."
In a separate email seen by Tropic Now, Ms Reaston was far more direct – going so far as to label those pushing their own development agenda as being driven by "ego and self-interest".
It is not known if her pointed comment about "ego and self-interest" was directed at the development industry or the Mayor and councillors.
"I have always maintained that the City of Cairns benefits more when our industry works collaboratively and toward a common goal," Ms Reaston wrote. "I personally look forward to seeing this continue and for our City's agenda to be shaped by positive community outcomes and best practice planning and design rather than by ego and self-interest."
It's clear to those who attended Friday's meeting that it alone was not the reason for both of their resignations. But it clearly struck a nerve and its timing is too close to their resignations to ignore.
Some feel that Mr Andrejic and Ms Reaston were, in a sense, thrown under a bus by the Mayor and Cr James. Tellingly, Mr Andrejic and Ms Reaston did not speak or respond to criticism at the meeting.
More than anything, though, it appears both Mr Andrejic and Ms Reaston's tenure at council had simply run its course.
Mr Andrejic has been with council for over seven years, and some sources suggest he is ready to take it easy and does not need the stress or the money his $300,000+ role as CEO attracted.
Ms Reaston, a council employee for a decade who was earning more than $200,000 per year in her current role, has at times spoken to others of her discontent with various aspects of her role and her departure is perhaps less surprising than that of Mr Andrejic.
It is understood both will remain in Cairns after their exit from council in a few months' time.
DIFFICULT, CRITICAL CHOICES
The nationwide search to replace them is now underway. As two of council's most important – and many say highly respected – executives it will not be an easy recruitment task.
Going forward, navigating the city's economic recovery out of the coronavirus pandemic while dancing through the minefield of the development industry - not to mention the demands of the Mayor and his offsiders - will be among the toughest jobs in Cairns.
It is no exaggeration to say council's new executive appointments will play a key role in the fate of Cairns for years, if not decades, to come.
The responsibility for those appointments – not to mention the strategic direction of the council and the city – now sits squarely on the shoulders of Mayor Manning, Deputy James and their Unity councillors.
Airing grievances at a closed meeting is the easy part. Fixing the organisation's leadership and steering the economic recovery of Cairns is the very serious - very high stakes - challenge ahead.
---