Another pin in strawberry shock in Cairns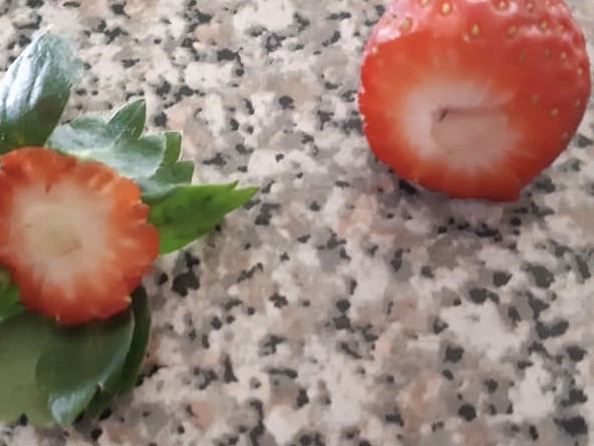 ---
There's been another report of a pin found in a strawberry in Cairns.
Cairns Police told Tropic Now they were notified of the incident in the past hour.
"We've received a report that a pin's been found in a strawberry bought from Coles Mt Sheridan," a police spokesperson said.
"We're currently investigating the incident."
The alleged discovery comes less than a month after a pin was found in a strawberry bought from Coles Stockland Earlville.
Tropic Now spoke to the grandmother who bought the Berry Yummy punnet from Coles Mt Sheridan on Monday.
"I bought a couple of punnets and my granddaughter polished off the first one, so it was really lucky she didn't get the one with the pin," she said.
"I was cutting the green tops off the second punnet and I saw the pin just poked into the top of one.
"There's a lot of sick people out there ... it will take me a while to get over the shock of this before buying more strawberries."
A Coles spokesperson told Tropic Now the company's spoken to the customer following the complaint.
"Coles takes the safety of the food we sell seriously," they said.
"We have worked with our strawberry suppliers to implement additional control measures to ensure strawberries are inspected before they are sent to supermarkets.
"We will follow up with our supplier to investigate the matter."
MORE TO COME ...
---