Police to be based at Cairns schools in youth crime crackdown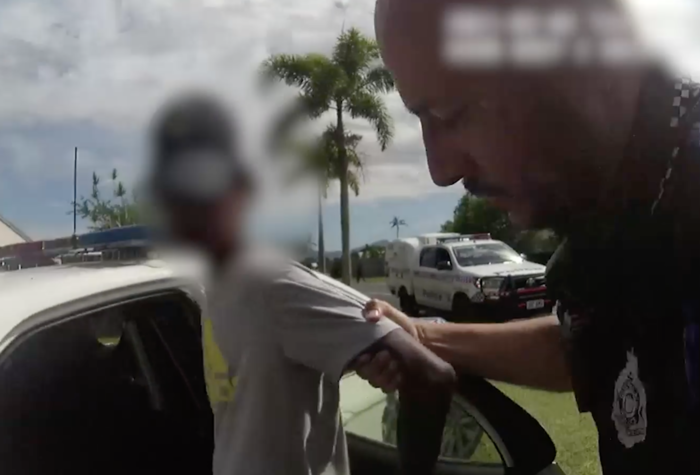 ---
Cairns will become the first location in Queensland to introduce police officers in schools as part of a range of measures aimed at reducing youth crime rates.
The support officers will work in school communities to identify and support at-risk young people.
The move comes on the same day the State Government announced stronger laws to deal with youth crime and as the three most senior police officers in the Far North district came together to discuss the issue.
---
---
---
Chief Superintendent, Brian Huxley, confirmed youth crime has been on the rise but he is yet to be briefed on the school-based police plan.
"We haven't got the details but we're very keen to what's coming up to assist us in that regard," he said.
"We welcome anything that is likely to improve community safety.
"We last week noticed a dramatic increase in the number of serious crimes being committed by young people.
"They're stealing cars, they're breaking into people's homes, they're robbing people.
"It's a bloody disgrace."
He said a new police operation named Tango Cinbria began last Thursday to target youth crime.
"The most difficult, most motived and quite frankly most out of control young people in the Far North," Chief Supt Huxley said.
"The operation has been quite successful and to date we have apprehended 22 young people between the ages of 11 and 18."
The arrests accounted for 122 offences.
16 of those apprehended were juveniles but Chief Supt Huxley wasn't able to say whether any of them were already on bail at the time.
However, he did say social media has played a part in fuelling crime sprees.
"Criminals work in networks and they feed off each other," he said.
"They brag about their activities online as though it makes them look big or powerful or something I don't know.
"But for the average person these kids look very immature."
He said the issue is complex, with many young offenders sadly trying to be sentenced to juvenile detention.
"It's a terrible thing to say but for some of them they actually look forward to getting locked up," Chief Supt Huxley said.
"It's a safe place, they get good meals, people actually care for them and pay an interest in them.
"So we've got to change our view I think in relation to punishment."
Police are also urging community members not to take matters into their own hands.
"Vigilantes are not accepted," Chief Supt Huxley said.
"We cannot afford to have people in the community rising up and taking action themselves against who they believe might be criminals.
"It's extremely important that you don't take the law into your own hands.
"That's what the police are for."