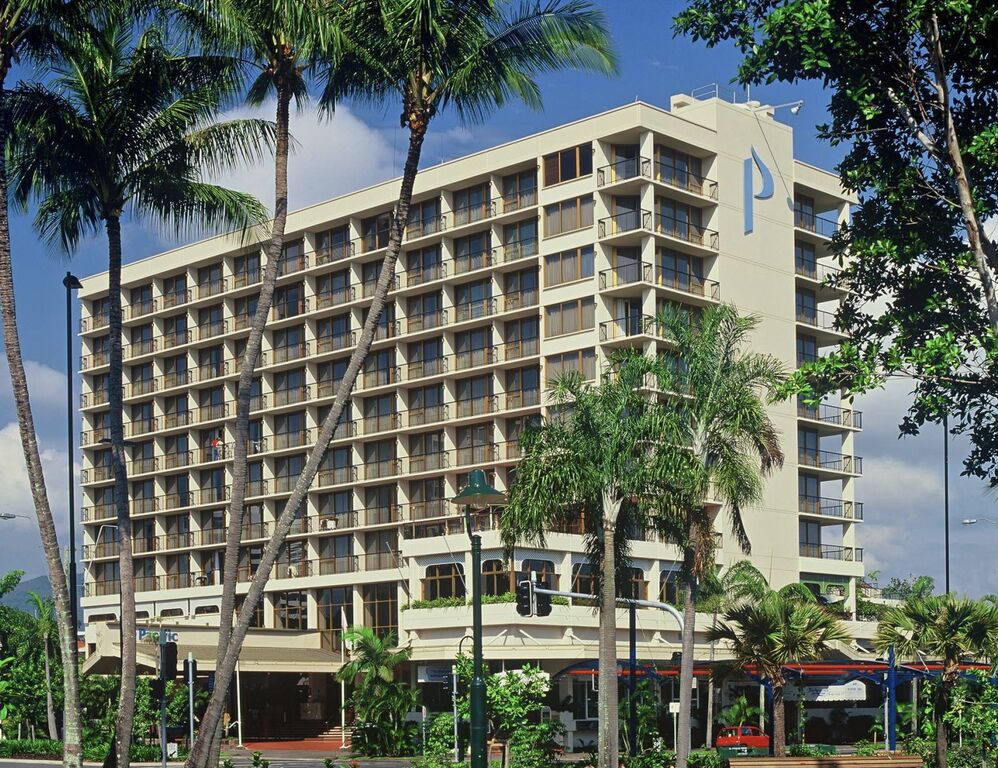 ##MP##
A woman has faced court this morning after she escaped hotel quarantine at the Pacific Hotel in Cairns.
Police say the 22-year-old Cairns resident, who had travelled from Sydney, scaled two balconies and kicked down a door during her escape from a fourth floor room.
She was reported missing yesterday and found by police later that night at her mother's house.
Queensland Deputy Police Commissioner Steve Gollschewski said police reviewed CCTV footage to work out how she managed to flee.
##BA##
"A [22-year-old] female who had come from Sydney on July 1, placed in hotel quarantine in Cairns, was found to be missing yesterday," he said.
"It appears that this person has scaled two balconies, gone down an outside staircase and then damaged a door to escape.
"She's kicked it in.
##PQ##
"That person was located last night in Cairns … and [was] in custody at the Cairns Watchhouse.
"She was located at her mother's place at a residence in Cairns.
"[She's] facing a number of charges, including criminal charges."
He said the woman had a negative result to her first COVID-19 test.
"We are awaiting the outcome of the second test," Deputy Commissioner Gollschewski said.
"This is the first person who has actually got out from that hotel."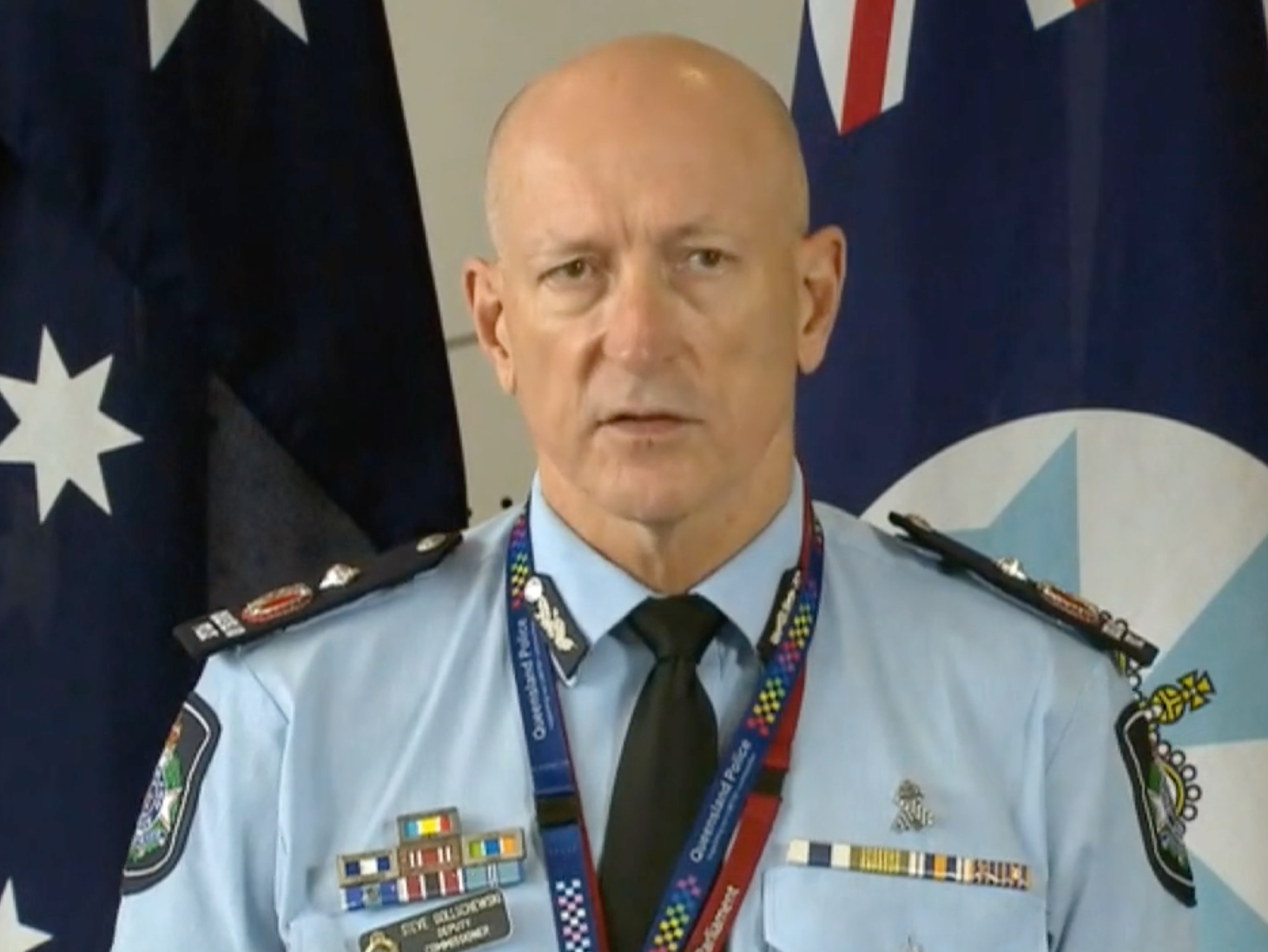 It comes two weeks after a 29-year-old Victorian man fell from a balcony in his attempt to escape quarantine at the Pacific Hotel Cairns.
Acting Chief Superintendent Chris Hodgman said the two COVID-19 breaches "beggars belief".
"It's just insurmountable the way that they've got out of the facility," he said.
"I would describe it as dangerous, foolhardy."
He said while investigations are still ongoing, police don't believe the woman visited any other premises.
"I've spoken to my Queensland Health counterparts this morning and they are telling me that there's absolutely no heightened risk to the community."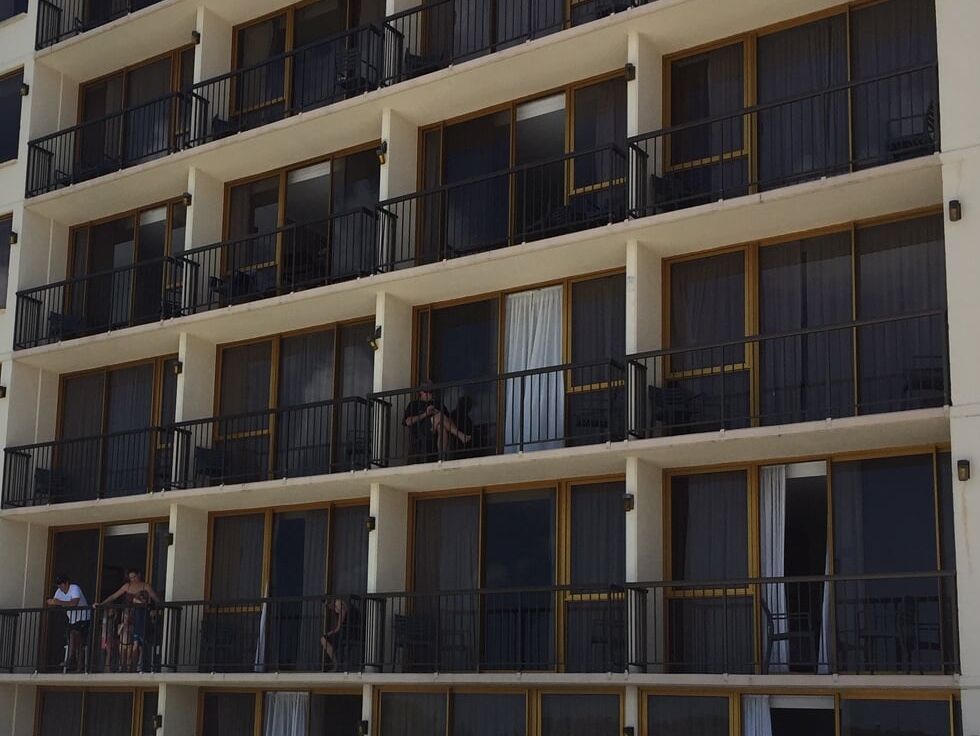 The woman has been charged with a breach of public health COVID-19 directions, unregulated high risk activity and wilful damage of property.
She appeared at the Cairns Magistrates Court this morning where she pleaded guilty to the three charges.
The woman received a $2500 fine and has returned to quarantine until July 14.
Queensland Police have conducted 1200 random checks on people in home quarantine in the past fortnight.
Two fines have also been issued to people who have refused to wear masks, while police have handed out over a hundred masks in the past 24 hours.
* It was initially misreported by QPS that the woman was 32-years-old. The story has been corrected.
Main points
A woman has faced court after fleeing hotel quarantine at the Pacific Hotel in Cairns
It's believed she escaped by scaling two balconies and kicking down a door
She pleaded guilty to three charges and will return to quarantine until July 14
The person went to extraordinary lengths to scale balconies to get out.
one