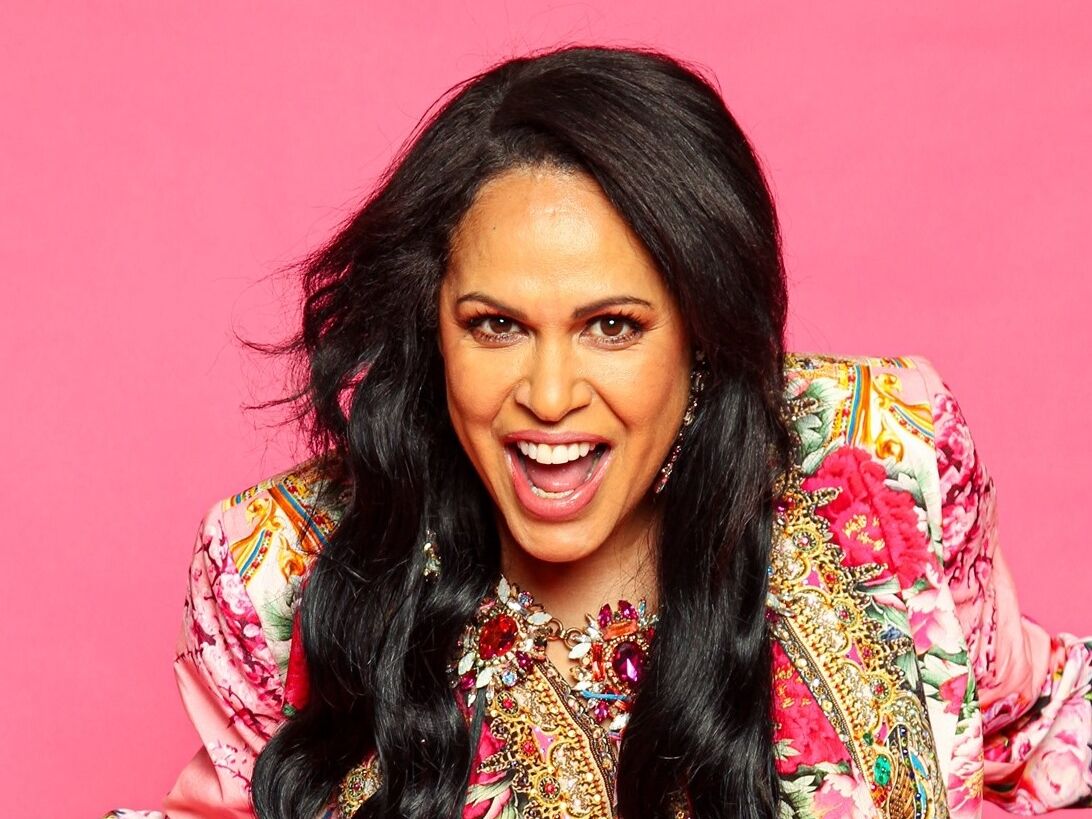 ##MainPoints##
JUNE 24 UPDATE:
Christine Anu will no longer attend due to COVID-19 travel restrictions.
EARLIER:
Multi award-winning artist Christine Anu will lead the celebrations as the $28-million Cairns Dining Precinct is officially opened to the public later this month.
A brainchild of hotel developer Crystalbrook Collection and led by Cairns Regional Council, the Precinct was unveiled at a private function this morning, with local traders and contractors among the invited guests.
A highlight of the redevelopment is a 5.5-metre high vertical garden featuring over 700 plants, which Mayor Bob Manning and the State Member for Cairns Michael Healy today christened with water pistols.
WATCH THE VIDEO BELOW
##ArticleBannerAd##
"We want this project to be a driver of rejuvenation of the CBD precinct," Cr Manning said.
"We need more tourists walking our streets, which is why we committed to this project and to the restoration of the Court House, to make the CBD a more attractive place to visit."
The project has involved removing car parking spots along the southern end of the Esplanade, to open up space for more footpath dining.
That's allowed for integrated dining and green areas, with new pavers and contemporary awnings plus wider footpaths to improve pedestrian traffic flow.
The upgrade also includes a revamp of the Lagoon plaza area and the eastern part of Shields Street, which features an eye-catching checkerboard paving pattern and a distinct 'wave' lawn at the Shields Street and Esplanade intersection.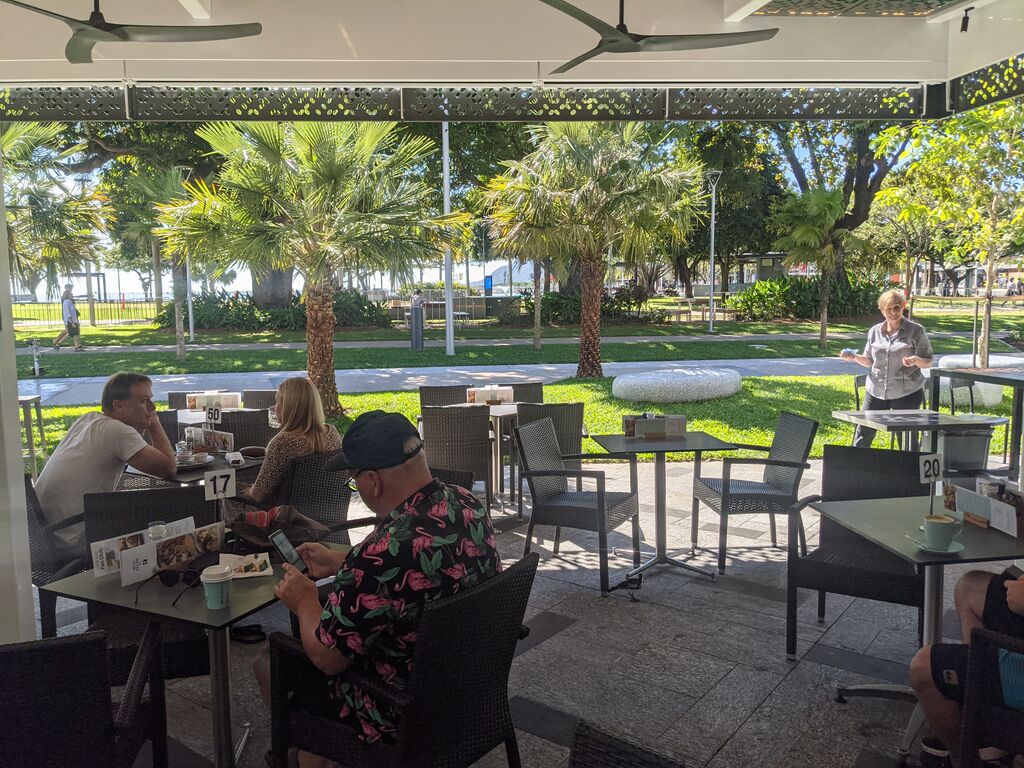 Cairns Regional Council allocated $25-million for the redevelopment, with the Queensland Government chipping in the extra $3-million.
Cairns MP Michael Healy said the project, partly funded under the Building Our Regions program, led to job creation.
"164 construction jobs were supported during all stages of construction," he said.
"The Esplanade has been a focal point for locals and visitors to Cairns since the late 1800s, and we are pleased to have contributed to this $28 million project to reinvigorate the area."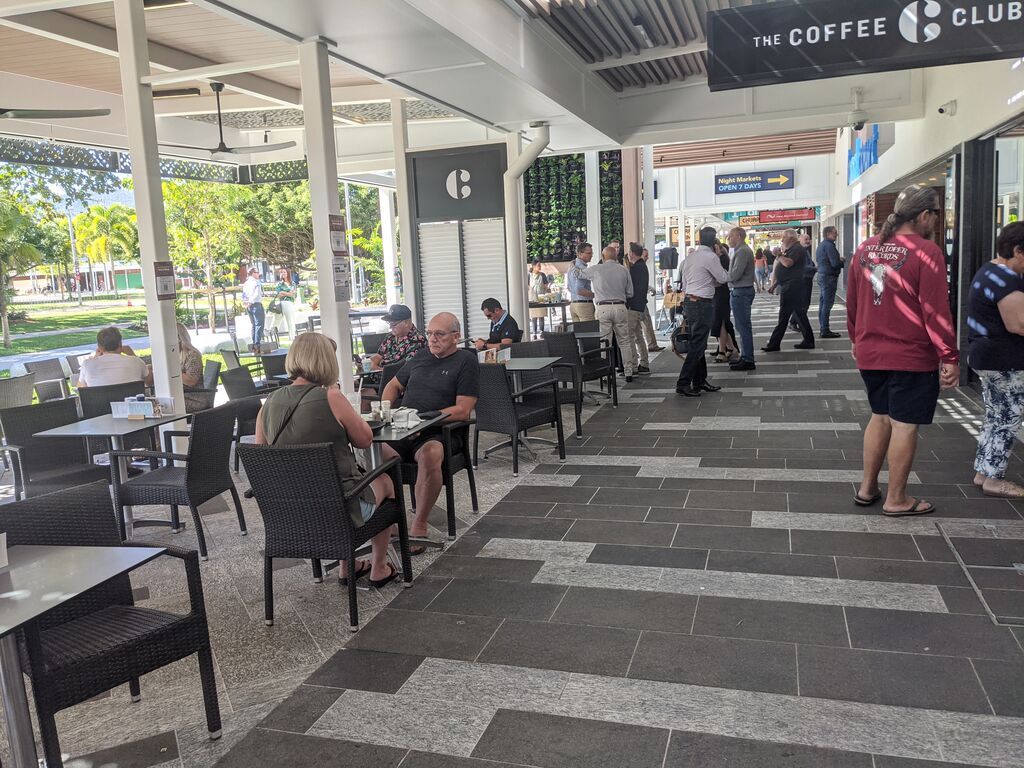 One of the major sticking points during the planning stage was whether the Esplanade between Aplin and Shields Streets would be completely closed to traffic.
The Council opted to maintain one-way traffic, however the road will be closed to vehicles for major events, including the public opening.
As well as featuring Cairns-born singer Christina Anu, the all-day party on June 27 will feature an array of homegrown entertainers, performances by over 50 local groups, a live art gallery, street markets, spoken word and poetry slams, and a kids' zone.
Cairns Regional Council says more details will be revealed between then and now.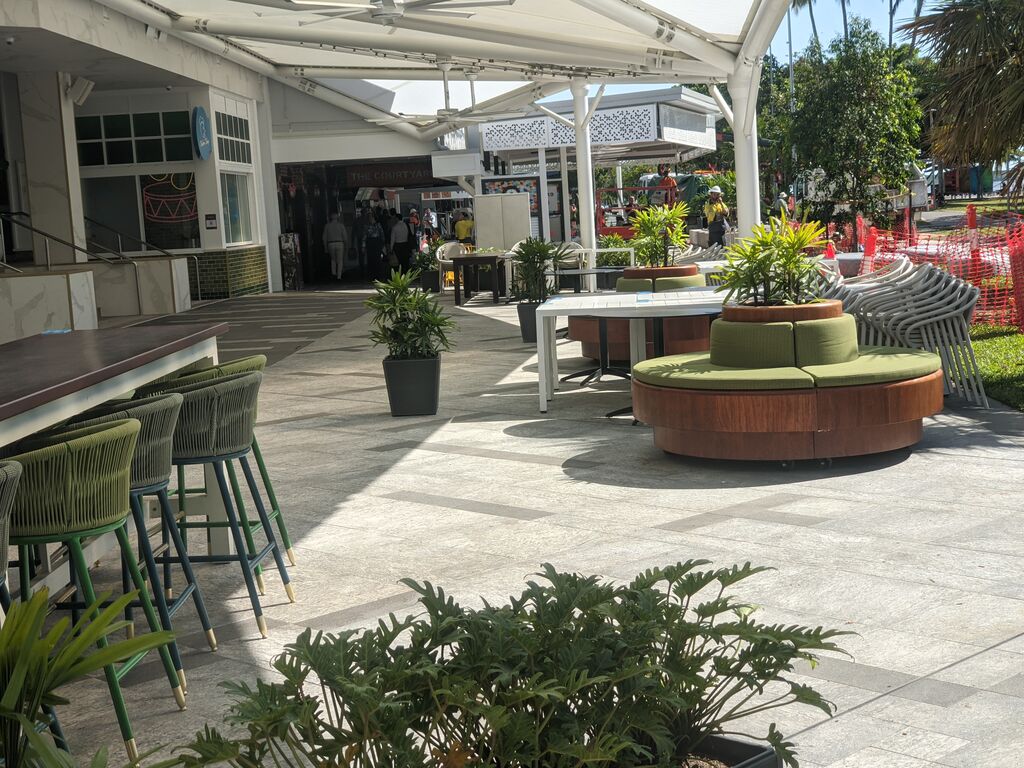 MATERIALS BY THE NUMBERS
Total number of plants | 7274
Vertical garden | 5.47m high x 3.97m wide, 720 plants
Concrete | 1770 cubic metres
Gravels/aggregates | 3467 tonnes
Asphalt | 630 tonnes
Sand | 1634 tonnes
Area of granite | 3756 square metres
Area of turf | 1360 square metres
Length of underground stormwater drains | 640 metres
Main points
A party will be held on June 27 to celebrate the opening of the Cairns Dining Precinct
Dining areas and pedestrian footpaths have been expanded as part of the project
Cairns Regional Council spent $25m on the upgrade, with a further $3m contributed by the Qld Govt