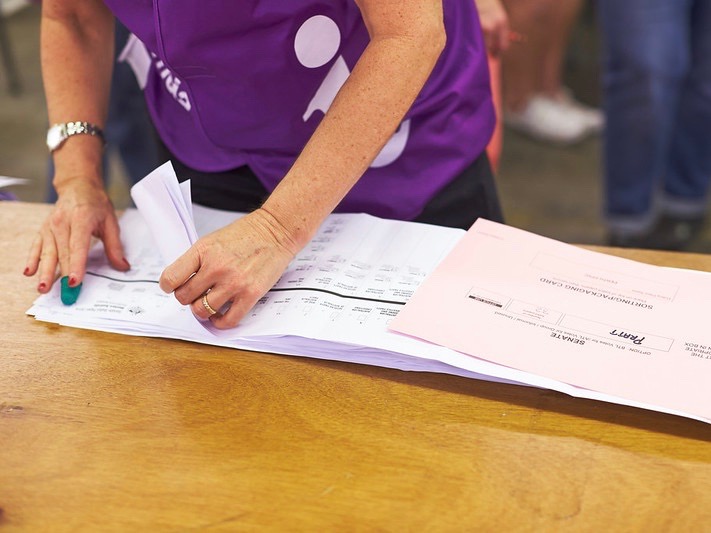 It's been called. We're heading to the polls on 21 May.
Here's Tropic Now's running guide on the eleven candidates on the ballot paper.
If you're looking for a bit of background on the 'bellwether' electorate of Leichhardt, click here.
##BA##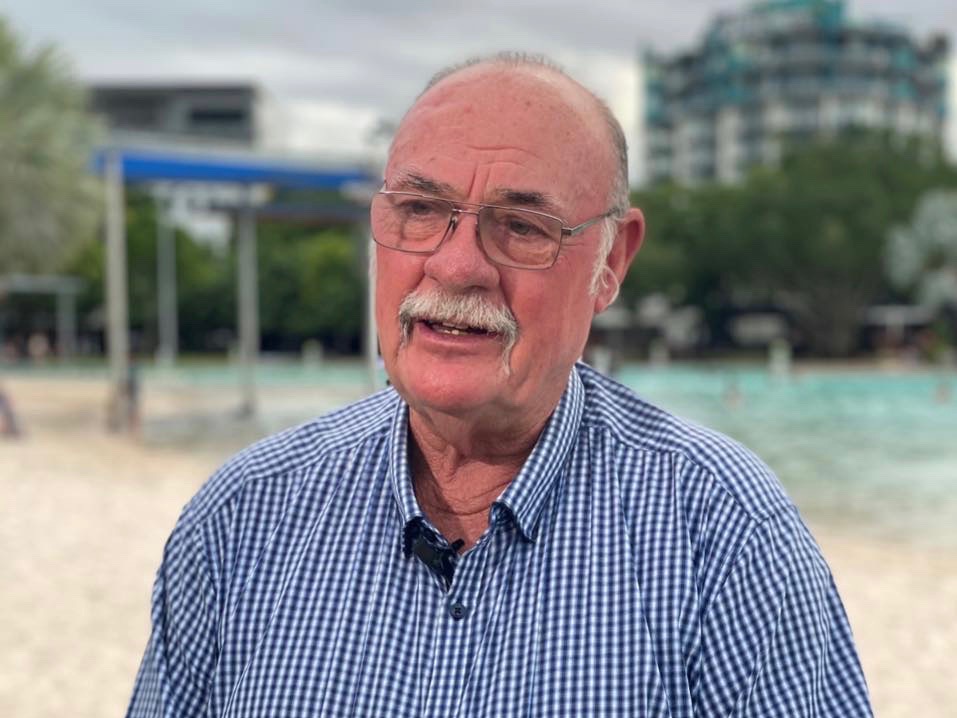 Warren Entsch, Liberal National Party
BACKGROUND:
'Entschy' has held the seat since 2010. He was also the member between 1996 and 2007. A former crocodile hunter and RAAF serviceman and remains involved in cattle grazing.
PITCH:
"This election provides a clear choice, with real consequences for Far North Queenslanders.
"We are delivering a strong economy and a stronger future.
"Anthony Albanese and Labor would weaken our local economy and put our recovery at risk.
"There is currently more than $1.2b in road infrastructure either in the planning phase or currently underway across the region.
"I have delivered the $10b reinsurance pool for cyclone and related flood damage that will drive down insurance premiums for households and businesses.
"I have delivered the renewable energy microgrid project to ensure residents living in the Daintree had access to affordable energy.
"I have a proven track record of delivering for the community.
"I have a clear plan for Cairns and Far North Queensland and will absolutely deliver on it."
FACEBOOK: Warren Entsch MP
CONTACT: [email protected]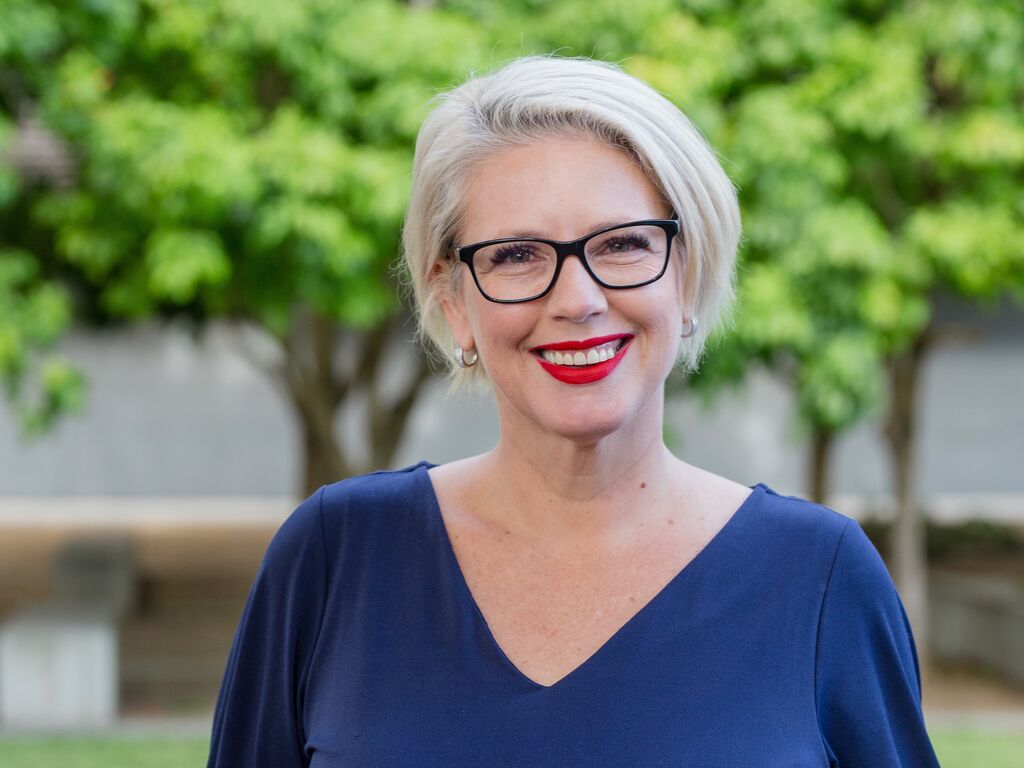 * Advertisement
Elida Faith, Australian Labor Party
BACKGROUND:
A former Centrelink worker and a working mum who's lived in Cairns for 21 years. She was also the ALP Leichhardt candidate in the 2019 election.
Q&A WITH TROPIC NOW:
Favourite thing to do in FNQ?
"Visit Rusty's Markets and local businesses, as well as walk through Redlynch Valley to unwind and appreciate our fantastic surrounds."
How do you plan to regenerate and preserve our World Heritage sites?
"Labor has committed to boosting conservation efforts by doubling Indigenous rangers and promising to fund the Reef 2050 program. We'll also support coral to coast reef resilience and land restoration projects in reef catchments that will aid the 64,000 jobs supported by the reef."
What are your priorities in post-COVID economic recovery?
"If there's anything COVID taught us, it's that Australia must be a place that makes things – that's why Labor will be building our manufacturing sector. We have committed $50m for CQU, and Labor will make TAFE free for Australians that are studying in areas with skills shortages, including right here in FNQ."
##BA##
What's needed in the Far North to address GP shortages?
"We'll make it easier for GPs to work in outer suburban and regional centres, including here in Cairns. But we also understand the GP crisis is broader; it's about the strength of the Medicare system, as well as training and providing more support to our overstretched GPs and other health workers."
What changes would you support to asylum seeker policy, if any?
"If I'm fortunate to become the next member for Leichhardt, then I'll have the opportunity to speak with my colleagues about asylum seeker policy and form an educated stance on this."
How would your party act on Australia's defence capabilities?
"Labor understands national security is a top priority and we've committed to a defence force posture review to ensure our people and assets are where we need them. The Morrison Government likes to talk tough on defence, but it's failing when it comes to the actual delivery of the defence capability we need."
What's an issue you would cross the floor for?
"I am so proud of the policies that Anthony Albanese is taking the 2022 election – they will directly create real secure jobs for the people in FNQ by bringing back manufacturing, investing in education and ensuring our health and aged care system is looked after. Leichhardt needs a voice in Canberra, and a fighter who will deliver. That's what I am and will remain focussed on."
FACEBOOK: Elida Faith - Labor for Leichhardt
CONTACT: [email protected]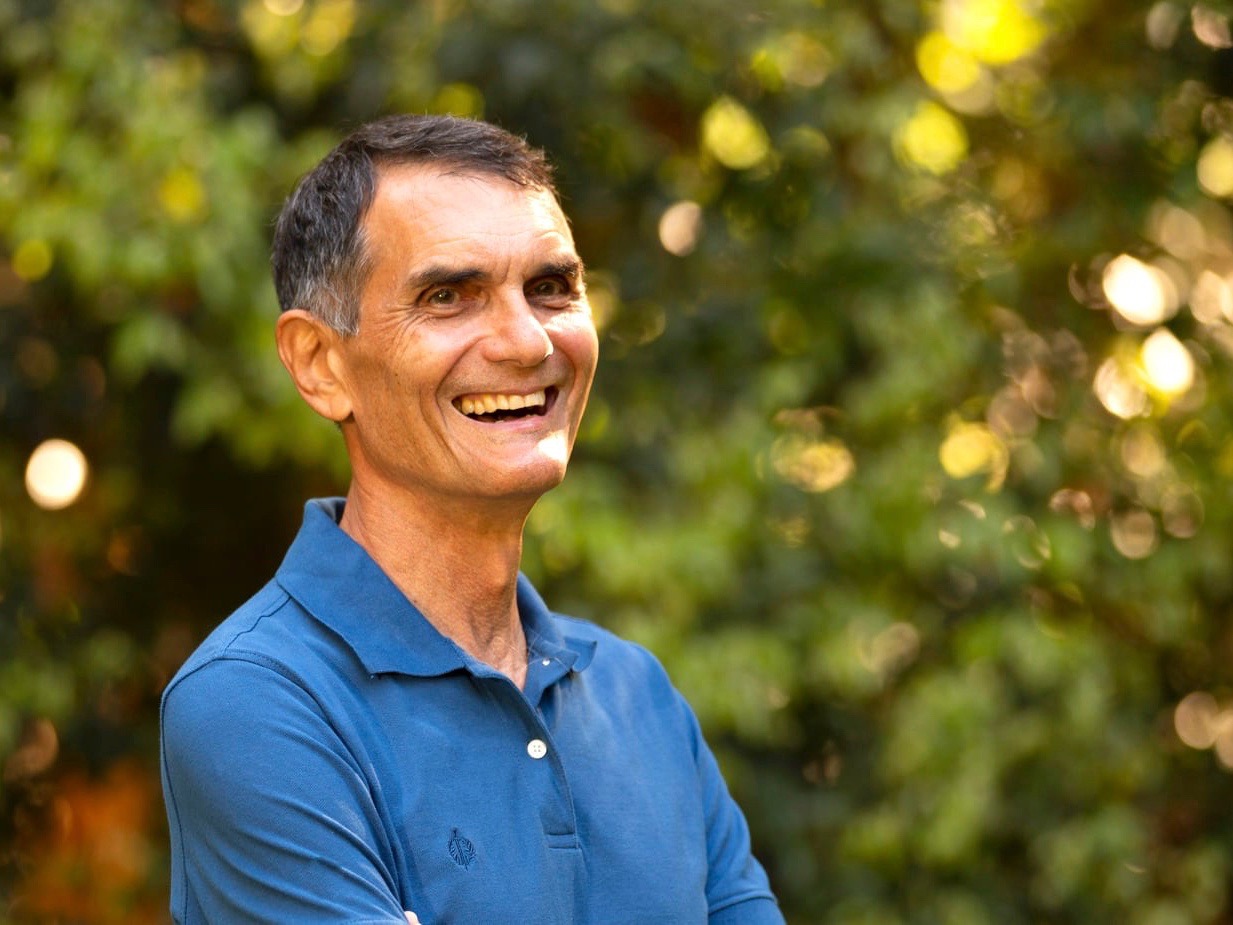 * Advertisement
Phillip Musumeci, The Australian Greens
BACKGROUND:
A fourth generation North Queenslander, Phillip comes with engineering and teaching experience and is hoping to serve the local community with a common-sense approach.
Q&A WITH TROPIC NOW:
Favourite thing to do in FNQ?
"See the set of five cascading waterfalls near Mirriwinni and cycle down the Byerstown Range at speed when fundraising with the Cardiac Challenge."
How do you plan to regenerate and preserve our World Heritage sites?
"The Great Barrier Reef will benefit from new funding for plastic recycling and ship pilots preventing carrier damage. We're also proposing funds for a new sustainable agriculture research centre to accelerate adoption of sustainable land management, and will support farmers collaborating with researchers to improve water quality."
What are your priorities in post-COVID economic recovery?
"The Greens want to properly tax billionaires to support regional universities, as part of our national plan for free health and education. We also want to kickstart a rapid transition to 100 per cent renewables and help local manufacturers transition away from coal and gas to expand into new sectors."
##BA##
What's needed in the Far North to address GP shortages?
"We need to train more of our own doctors and incentivise medical careers in regional areas. Our plan to restore free university education will attract medical students from all regions and walks of life who have previously baulked at this most expensive university course."
What changes would you support to asylum seeker policy, if any?
"The Greens plan to establish a regional solution for people seeking asylum and end the extravagant spending on Manus Island and Nauru. In the long term, our economic transition to renewables would ameliorate climate change which will reduce the likelihood of mass migration to Australia."
How would your party act on Australia's defence capabilities?
"To prevent ADF lives and capabilities being wasted in ill-conceived wars, the Greens have introduced a Bill to ensure parliament decides whether Australia engages in future wars. We value self-reliance, so promote defence procurement that does not restrict the operations of the ADF by increased reliance on any one country."
What's an issue you would cross the floor for?
"If elected I would be representing both the Queensland Greens and Queensland. If the Australian Greens proposed laws that the Queensland Greens disagreed with, I'd vote with the local party on behalf of Queenslanders."
FACEBOOK: Phillip Musumeci - Greens for Leichhardt
CONTACT: [email protected]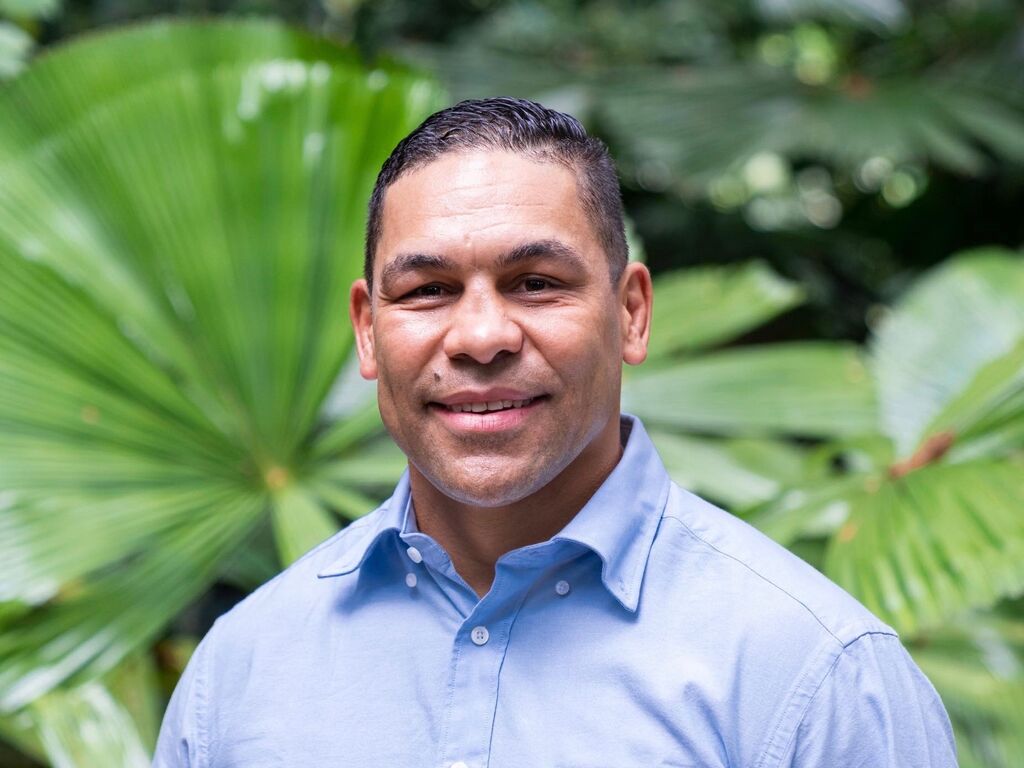 Rod Jensen, Katter's Australian Party
BACKGROUND:
Former North Queensland Cowboy, Rod was raised in Ravenshoe and has worked as a teacher and mentor to young people throughout FNQ. He is an active member in the Army Reserve and a father to three boys.
PITCH:
"This election is for the people of Leichhardt to the send the message to Canberra that they tired of being ignored.
"I feel there's no conversation between Far North Queensland and Canberra.
"I find our people aren't being heard on infrastructure, economic development, health and services.
"The LNP government has failed on health, crime, housing and jobs.
"They left out Cairns Regional Council's water security proposal in a water security budget.
"They have spent 10 years failing to address the GP shortage.
"The LNP has not closed the gap on First Nations' health, economic security or mental health.
"To add insult to injury, they cut $21 million from far north health care in the budget."
FACEBOOK: Rod Jensen - KAP Candidate for Leichhardt
CONTACT: [email protected]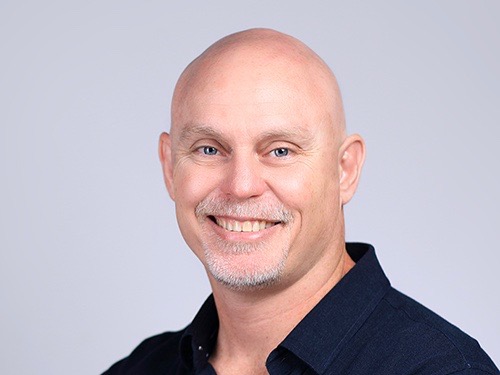 Daniel Hannagan, United Australia Party
BACKGROUND:
Born and raised in Cairns, Dan says he's always one to volunteer for local charity events and organisations, such as the Cairns to Cooktown Cardiac Challenge and Circular Economy FNQ. He's also a father to three boys.
PITCH:
"A Cairns local, born and bred, my family has been in the region since before Australia became a federation.
"I know we northerners are the kind of people who want to live a fulfilling life both personally and professionally, and FNQ is one of the best places on earth to find that balance.
"In order to live that way, you need a government that action strong policies to provide robust economic growth and certainty for our future.
"The problem is government's overreach and bureaucracy – too often it impedes progress, which makes you feel uncertain and frustrated.
"The system is failing the average Australian who it is supposed to serve and we should not tolerate it.
"We at the United Australian Party understand the financial stress of making ends meet and now we face over $1 trillion of additional debt and rising interest rates.
"The harsh reality is that many Australians are on the edge of financial ruin.
"[Our key policies are] 15 per cent export license on the export of all Australian iron ore, a maximum of 3 per cent interest on home loans, and a 20 per cent tax concession incentive to people living more than 200km from a capital city."
FACEBOOK: Daniel Hannagan UAP Leichhardt
CONTACT: [email protected]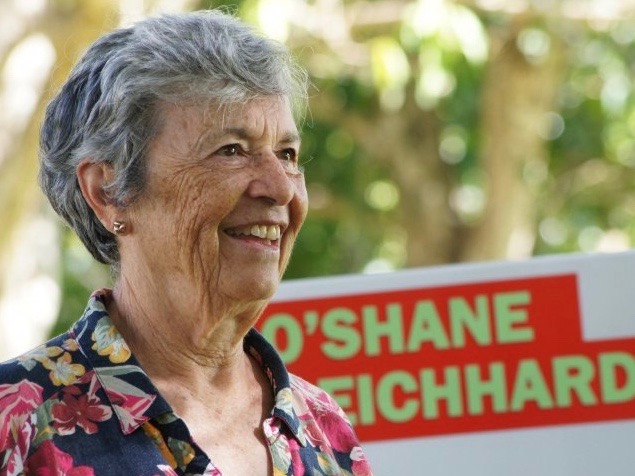 Pat O'Shane, Socialist Alliance
BACKGROUND:
A Kuku Yalanji woman, Pat was the first Indigenous female teacher in Queensland, as well as Australia's first Indigenous person to earn a law degree and become a magistrate.
PITCH:
"There has been a dismal failure of the Morrison government to acquit their responsibilities to all Australians.
"I can't sit by and let this inaction go on.
"Warren was nominated as the Envoy for the Great Barrier Reef, which we know is dying as a direct consequence of the heating of the earth – climate change.
"We [also] have to practically crawl on hands and knees to get into hospitals in this country.
"Australia is a signatory of the UN Convention on the Rights of the Child – but our governments lock up children as young as 10 years old.
"We stand for keeping kids in community – not crammed together in overcrowded police cells like here in Cairns.
"There are community alternatives that work better, cost a lot less, and make us all safer.
"I know they work because I pioneered many of them in my 26 years as a magistrate."
FACEBOOK: Pat O'Shane 4 Leichhardt
CONTACT: patoshane4leichhardt.org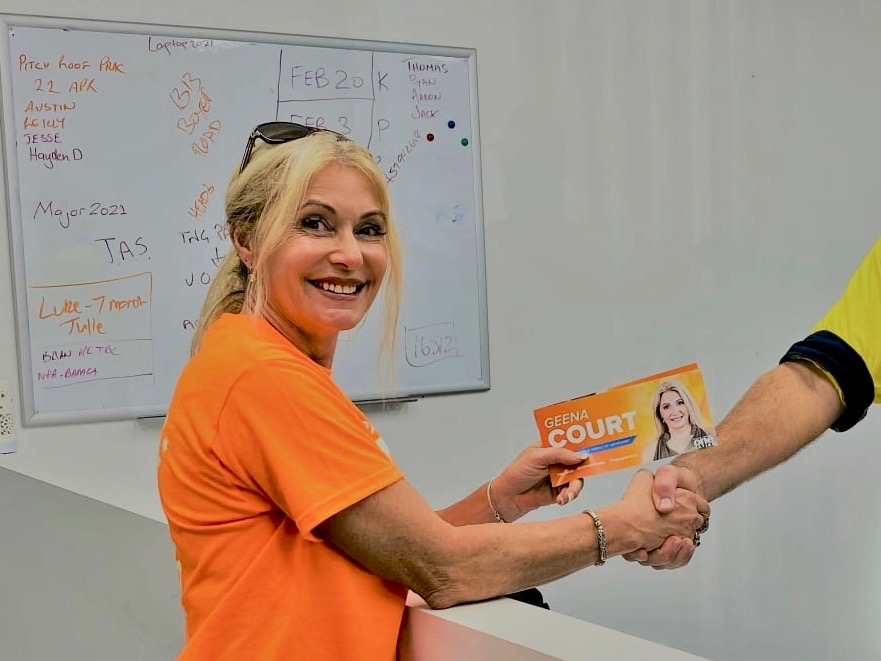 Geena Court, Pauline Hanson's One Nation
BACKGROUND:
Geena has lived in Cairns since she was 17-years-old and works in real estate, currently as principal of her own business, Court House Realty. She was named Cairns Business Woman of the Year in 2006.
PITCH:
"I think the COVID-19 pandemic has been a wake-up call for many Australians who took their rights and freedoms for granted.
"It's alarming how quickly and easily Australian governments took control of our lives [and] it's disturbing to see how much they've relished this power over us.
"I've always been against politicians having generous lifetime pensions at taxpayer expense.
"It shows just how out of touch they are with everyday Australians.
"That's why I support One Nation's policy to have citizen-initiated referenda.
"It's time for the Australian people to be setting the agenda rather than leaving it to politicians.
"Pauline Hanson has been an inspiration in her efforts to put Australia and Australians first.
"I will be fighting hard for key policies like opposing any increase in the GST and ensuring foreign-owned multinationals operating in Australia pay their fair share of tax."
FACEBOOK: Geena Court for Leichhardt
CONTACT: [email protected]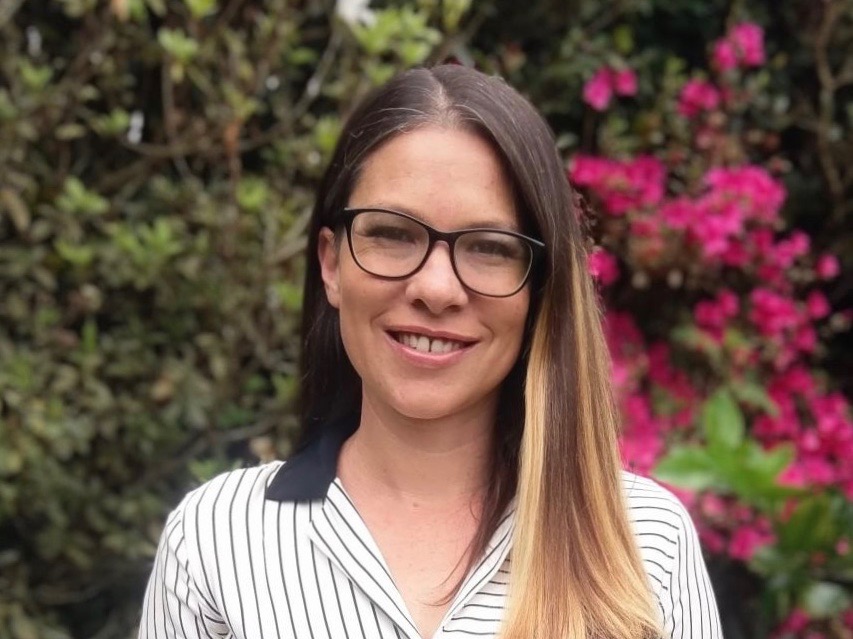 Susanne Bayly, Animal Justice Party
BACKGROUND:
Susanne is an active animal rights and environmental advocate, who also has over 20 years' experience across multiple industries in both the private and public sectors.
PITCH:
"Most people in Leichhardt recognise that we are facing both a climate crisis and a wildlife extinction emergency and that we need urgent action.
"They know they are lucky to live in one of the most beautiful parts of Australia but we cannot continue to take for granted our Heritage Listed Rainforests and the Great Barrier Reef.
"It is now well recognised that the leading factors contributing to pandemics are factory farming, killing of wildlife, deforestation driven by animal agriculture or urban sprawl, and climate change.
"The AJP is the only political party that is addressing the root causes of the pandemic.
"We recognise that when we look after animals and nature, we are ensuring a future for all to be free and healthy.
"We must stop the destruction of the environment and the permanent lockdown of animals in factory farming, as well as live animal exports.
"I wish to create a world which is safe for all."
FACEBOOK: Susanne Bayly - Animal Justice Party for Leichhardt
CONTACT: [email protected]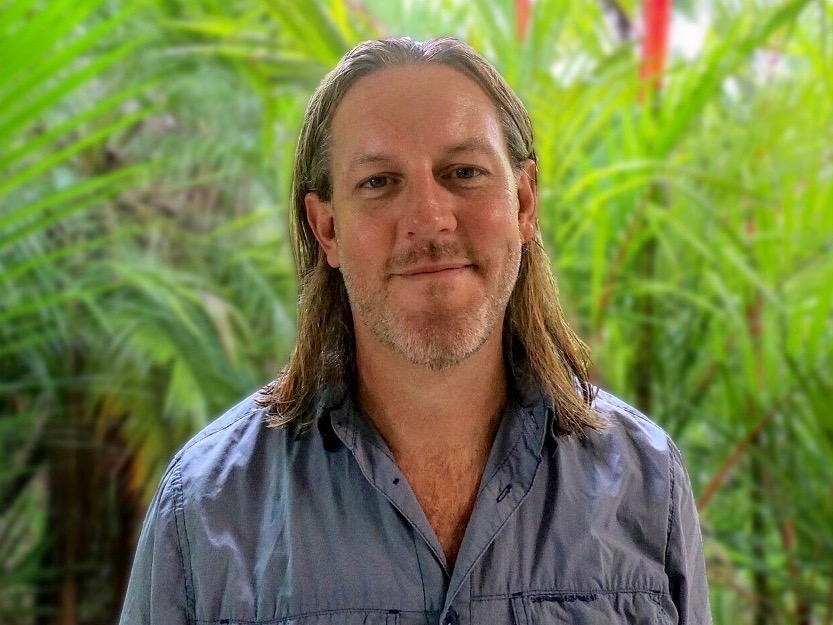 Adam Cropp, FUSION: Science, Pirate, Secular, Climate Emergency
BACKGROUND:
Adam grew up in Port Douglas and has spent his professional life leading expeditions around the world, instilling a passion for conserving remote ecosystems and their habitants.
PITCH:
"I'm not a career politician - I value truth, transparency and open governance.
"Australians are demanding a real change in their government and they are ready to vote for someone who wants to end their suffering.
"Someone who will advocate for equality of opportunity, someone who's not in the pocket of industry or religious donors.
"Someone who is able to balance the needs of the environment with those of the economy and Australia's future.
"I am appalled by the increasing censorship in the media, government and public discussion.
"Australians have a right to know what the government is doing in their name, journalists have a right to do their jobs without fear of prosecution, and whistleblowers have a right to protection under the law.
"Our individual and collective rights are under attack by those who seek to exploit Australians for profit.
"We must work together to place strong checks and balances on those in power.
"Fusion has the best policies to lead Australia into a bright and sustainable future."
FACEBOOK: Adam Cropp - Fusion Party: Leichhardt
CONTACT: [email protected]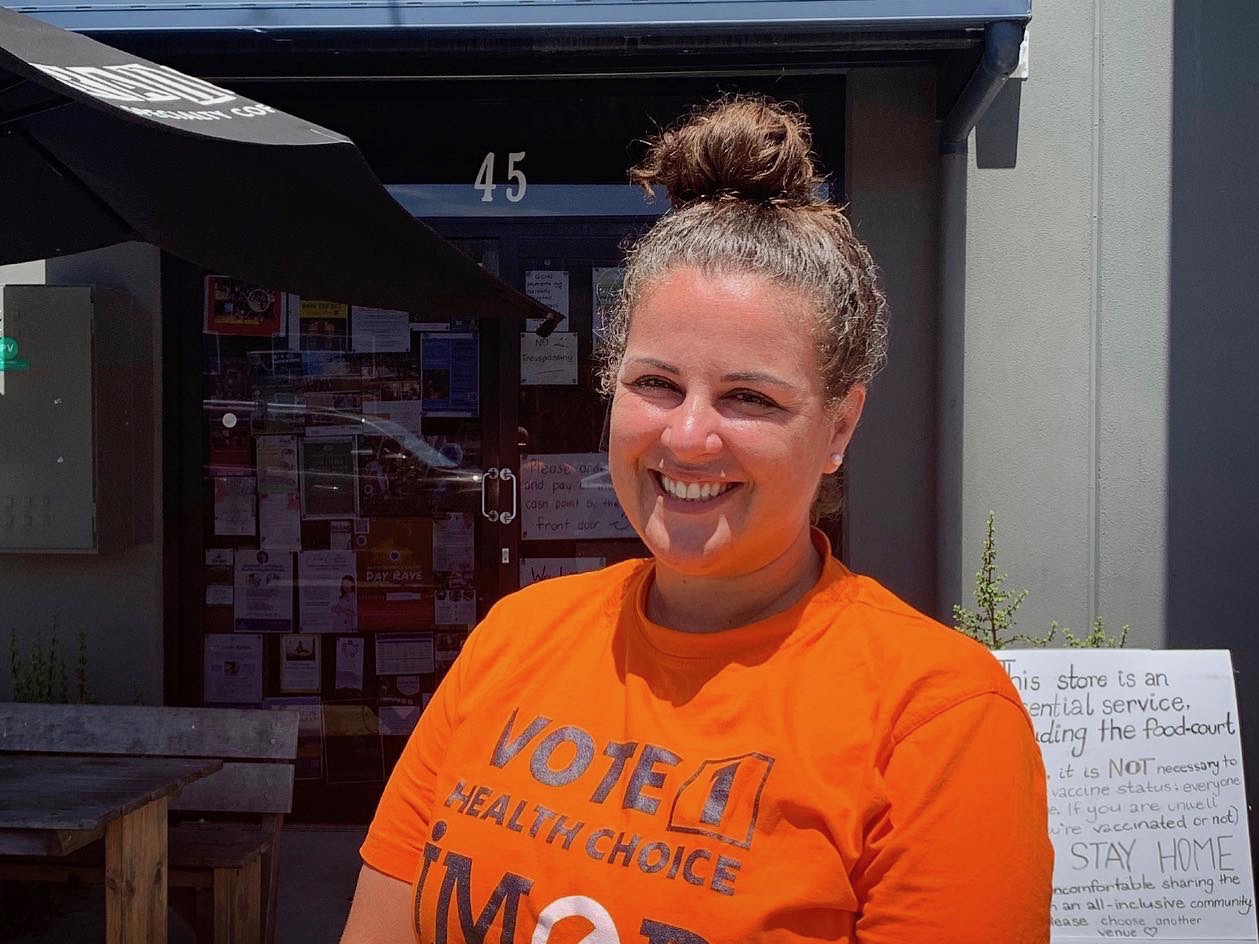 Silvia Mogorovich, Informed Medical Options Party
BACKGROUND:
Living in Cairns for almost 25 years, Silvia has worked in a myriad of roles from customer service and sales to management, in industries ranging from banking and finance to travel. In 2014 she found her niche as a self-employed creative professional.
PITCH:
"I am running in this election to represent to the people of Leichhardt, and rekindle our Constitutional values of freedom, fairness and equality.
"Far North Queensland is a unique part of the world, with an abundance of natural resources, and driven by entrepreneurial small business owners in the agriculture, fishing and tourism industries.
"Rather than applying the usual bandaid solutions for our major issues, I am working to create real change from the grassroots.
"I will work with community stakeholders to develop opportunities and initiatives for the people of this region.
"The IMOP motto of 'truth, transparency and accountability' is the basis of my political campaign.
"I believe these are the minimum requirements that all politicians should adhere to when representing the people of Australia.
"IMOP has equitable and sensible policies, but more importantly, the people are courageous, diligent and heart-driven."
FACEBOOK: Silvia Mogorovich - IMOP Candidate for Leichhardt
MORE: [email protected]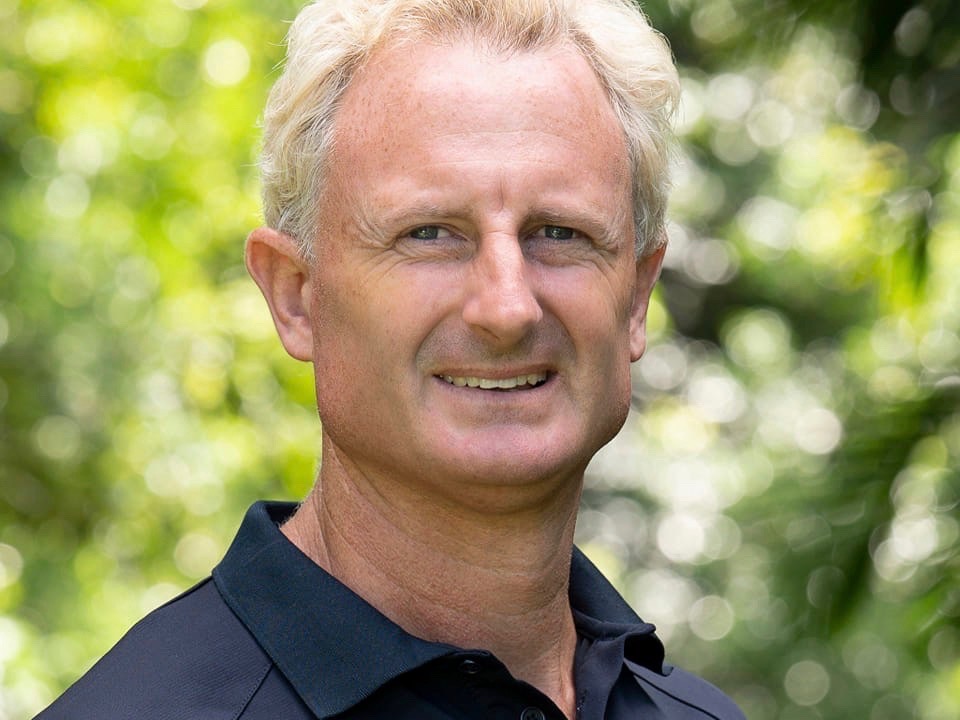 Paul Roe, Australian Federation Party
BACKGROUND:
Moving to FNQ in 2018, Paul has family ties to the region he now calls home with his wife and three kids. He is a small business owner in the fitness industry.
PITCH:
"I am running as a candidate because I believe freedom is a right not a privilege. We must fight to keep that right.
"We Australians, the people of Leichhardt and future generations are facing right now an extremely serious existential threat.
"We are on the cusp of potentially losing our freedoms permanently as sovereign people and becoming slaves to a foreign power.
"Without borrowing from overseas financiers, we can own and build drought proofing dams, and bypass the Gillies and Kuranda Range with a green tick friendly freeway for our farmers' heavy load vehicles.
"I'm also a small business owner, so I understand the immense suffering and uncertainty many have faced these past two years.
"The burdens of excessive taxes and COVID protocols must be removed so businesses can improve their margins considerably.
"I believe that those who lost employment due to the COVID situation need to return to work.
"The looming dystopia of digital passports, a return to medical apartheid, social credit scores after the federal election is a nightmare society I do not want my children or grandchildren to live with."
FACEBOOK: Paul Roe for Leichhardt - Australian Federation Party
CONTACT: [email protected]
##BA##
The background on Leichhardt
Those not yet a local – that is, anyone who hasn't lived in Cairns for at least 15 years – may assume Leichhardt has long been a LNP seat.
Indeed, sitting member Warren Entsch has been victorious for eight elections, only sitting out the 2007 poll to spend time with family.
But prior to Mr Entsch's entry to the lower house 26 years ago, Leichhardt was traditionally a Labor seat.
In recent decades, it's more accurate to describe it as a bellwether electorate – meaning from election to election, Leichhardt has generally been won by the party that forms government.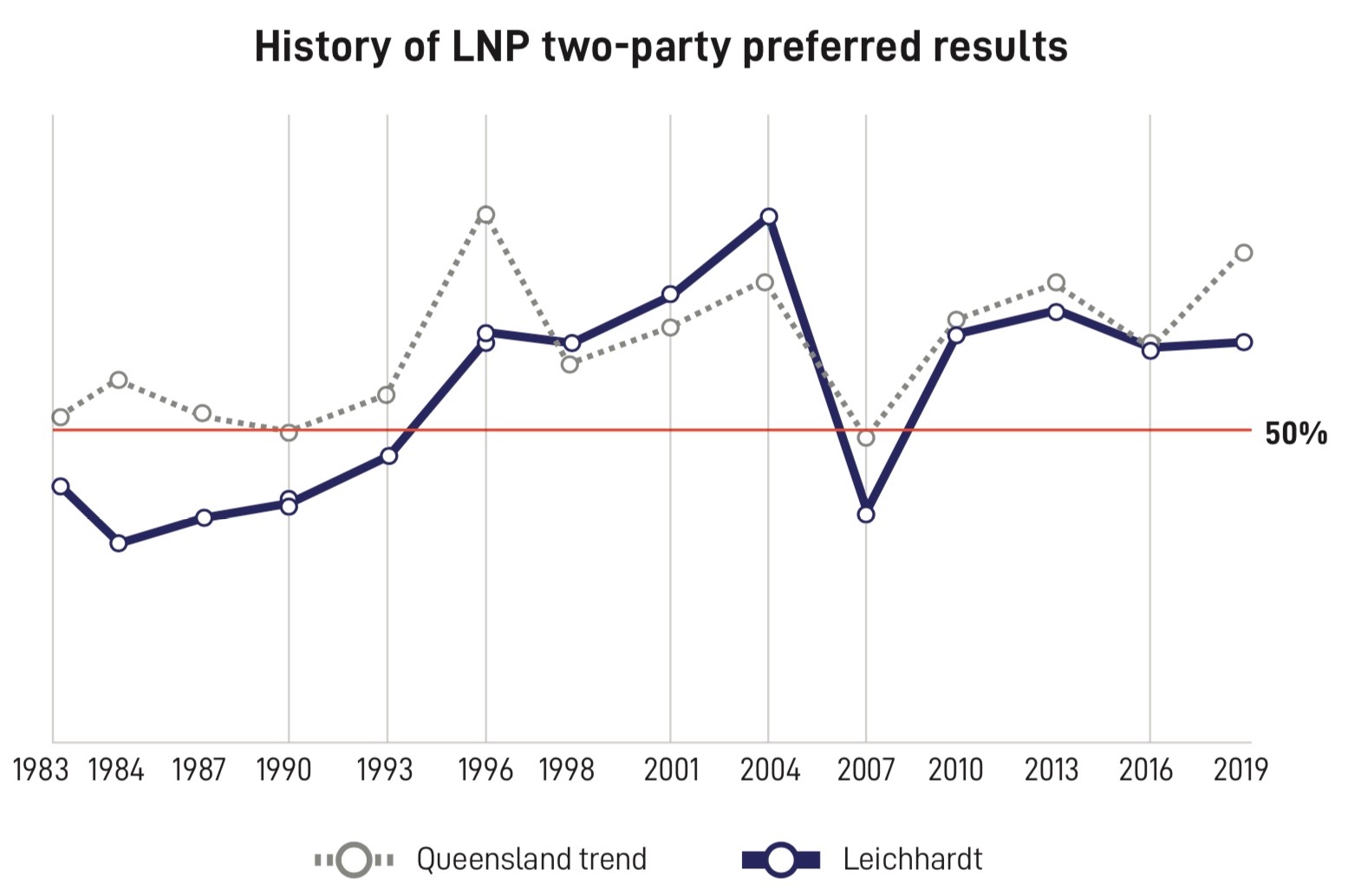 The seat's elected member has taken a seat on government benches at every election since 1972, with the notable exception of 2010 when Mr Entsch returned from his premature retirement to regain the seat for the LNP.
Upon his 2019 win, Mr Entsch announced he would not recontest again.
COVID-19, and its particular impact on our tourism-reliant region, changed the political warhorse's mind.
Citing support from local business owners, community leaders and other members of the LNP, including Prime Minister Scott Morrison, Mr Entsch has thrown his hat into the ring again on the grounds of 'stability' and 'leadership'.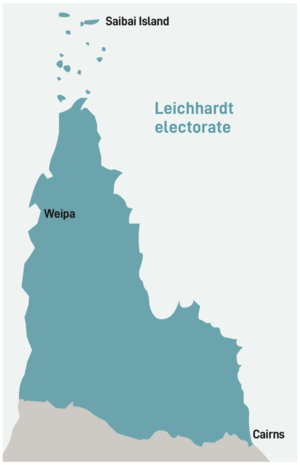 80-per-cent of the Leichhardt population lives in the Cairns metropolitan area, with the electorate stretching from Bentley Park to Boigu Island in the Torres Strait.
It is the state's third largest electorate, covering an enormous 148,559 square kilometres – more than twice the size of Tasmania.
Six of Queensland's 12 Senate seats are also up for grabs, with divisive characters Pauline Hanson and Clive Palmer on the ballot, along with Cairns local Renee Lees running for the Socialist Alliance.
Former Liberal stalwart and Queensland Premier Campbell Newman is also contending for an Upper House seat, though this time with the radical agenda of micro party the Liberal Democrats.
---
* Disclaimer *
Advertorial (paid) features are clearly indicated as part of Tropic Now's commitment to transparency and impartiality. Each candidate has been offered the same opportunity. Paid features, as well as advertisements, help keep our small, independent and free-to-read news service running!
---
federal election
politics
At its peak in 2005 the Japanese market injected more than a million dollars a day into Cairns and the Great Barrier Reef.
Cairns has the natural advantage of being so close – the closest part of Australia to Japan – only seven hours on a direct flight.