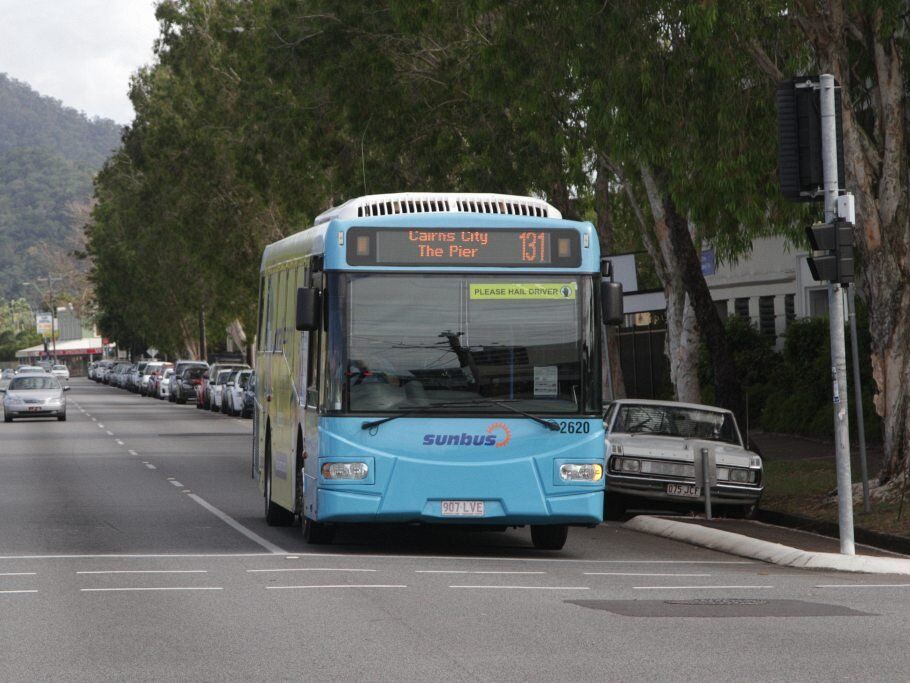 ##MP##
There will be no bus services in Cairns for the first three days of next week as members of the Transport Workers' Union take industrial action, including work stoppages.
The union and operator of Sunbus and Loves Bus, Kinetic, have been locked in a dispute over a pay rise for staff.
Services were cancelled in Cairns for two days at the end of last year as negotiations failed.
##BA##
"The Transport Workers' Union (TWU) has this week notified us that its members will be taking protected industrial action including work stoppages for 72 hours from Monday 17 January to Wednesday 19 January in Cairns and on the Sunshine Coast," said Kinetic General Manager Matthew Campbell.
"We understand this will have a significant impact on the travelling public, and we have sought to run a limited timetable on these days.
"However, only a small number of employees indicated they didn't want to participate in the industrial action."
##PQ##
Mr Campbell apologised to passengers and made it clear Kinetic won't be budging on its offer to raise wages by 1.75 per cent, 3.25 per cent, 1.75 per cent and 1.75 per cent over four years.
The TWU wants wage growth to be in line with increases to the Consumer Price Index, which stood at 3.8 per cent for the 2020/21 financial year.
"We have been clear from the start of negotiations with the TWU that our best offer is on the table, which includes accepting many of the claims they have put forward," Mr Campbell said.
"We have no desire to engage in protracted negotiations and encourage them to resolve their claims without impacting on members of the travelling public."
PUBLIC TRANSPORT
INDUSTRIAL RELATIONS
Main points
Sunbus has cancelled all Cairns services for three days next week
TWU members are taking industrial action, including work stoppages
It follows strikes late last year, with a pay dispute yet to be resolved
As we are unable to guarantee a safe and reliable bus service in these regions, there will be no bus services.