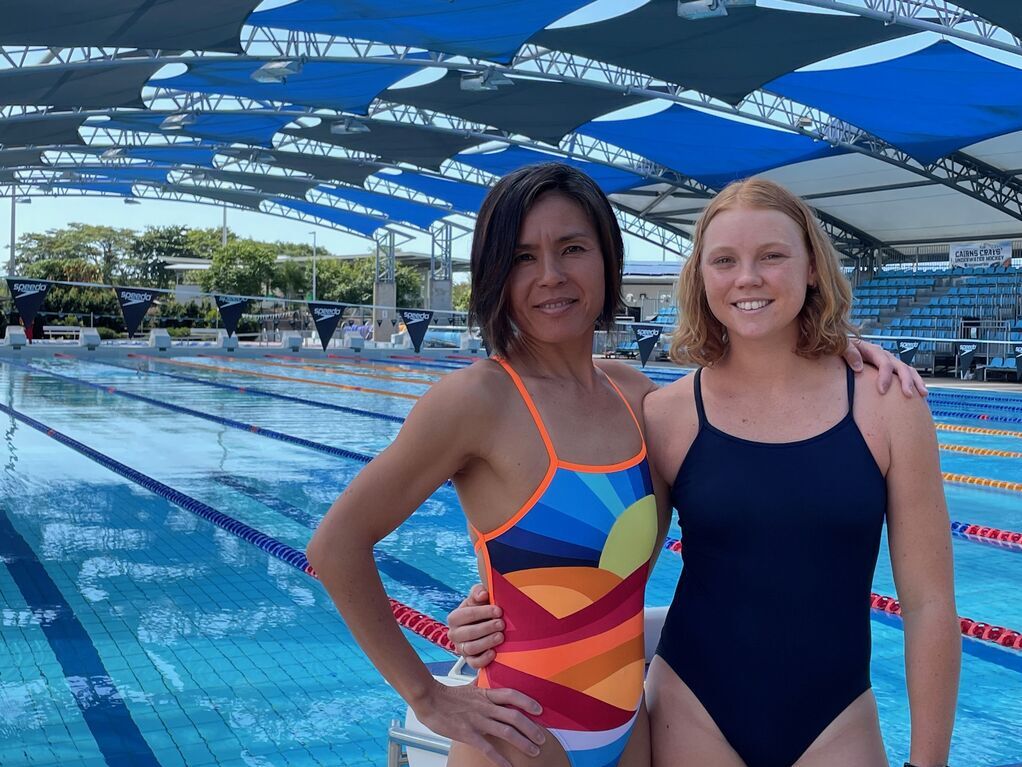 A similar distance to the English Channel, the treacherous 27 kilometres between Green Island and Cairns is one of the world's longest ocean swims.
While only six swimmers have ever achieved the feat, two locals are vying to be the next – as well as the first women to do so.
Harriet Grant and Kaname Woodfield, both Masters Swimming Queensland champions with Cairns Clams, are training to take on the swim later this year.
##IAA1##
It marks the second charity swim to support AFL Cape York House, after another local pair's successful attempt last year.
The organisation supports young First Nations people with culturally-appropriate accommodation, educational, employment and training opportunities.
Harriet, a fourth-year medical student, said the swim is expected to take around 10 hours.
"I've never done marathon swimming before, and knowing I am helping to make a difference in local children's lives helps me push and challenge myself to achieve it," Harriet said.
##PQ##
Kaname said having a swimming buddy in Harriet makes tackling the endurance event easier.
"We train together and cheer each other on," she said.
Following an intense 10-week training schedule, the duo will swim non-stop from Green Island to Yorkeys Knob.
The distance could stretch to 30 kilometres if the weather isn't favourable or if they veer off course.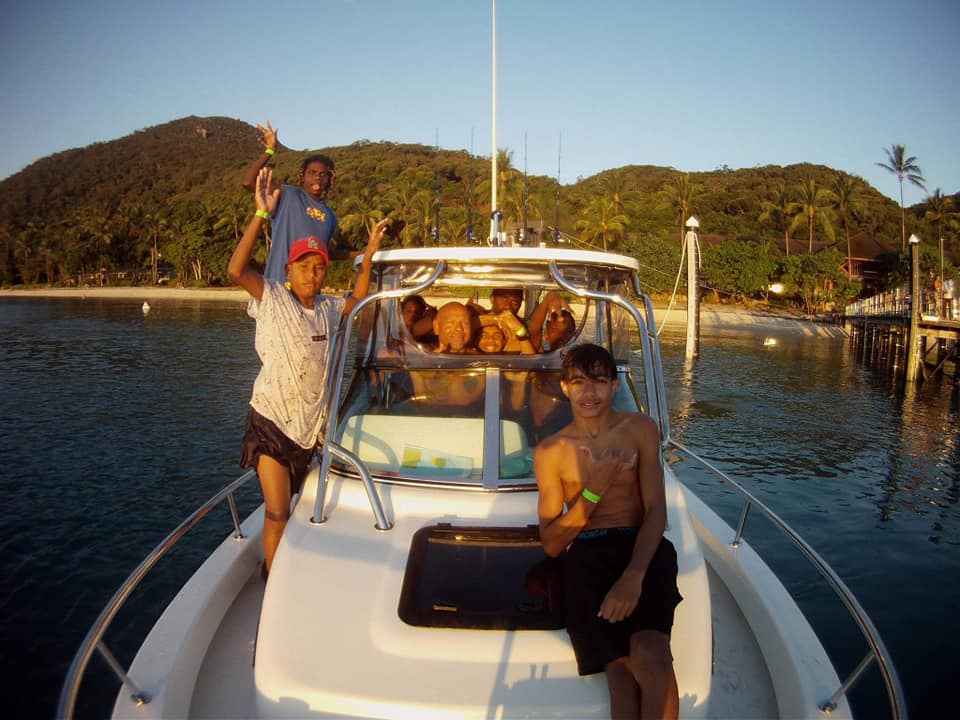 AFL Cape York General Manager Rick Hanlon OAM said he's in awe of the girls and hopes 'Swimming the Gap' will become an annual event attracting people from all over.
He said the $11,000 raised from Jesse and Marijn's inaugural swim went towards AFL Cape York House's wellbeing program for its students.
"Wellbeing support is really important for young people when they are coming from a remote community to a boarding environment for up to 40 weeks a year," Mr Hanlon said.
"I'm in awe of them. To be able to swim 27 k's in the ocean and ten hours in the water is extreme athleticism.
"You're using your whole body, and it's an amazing feat."
Head here to donate.
Plus having a good cause to focus on takes your mind off the sharks, crocodiles and other marine creatures out there.