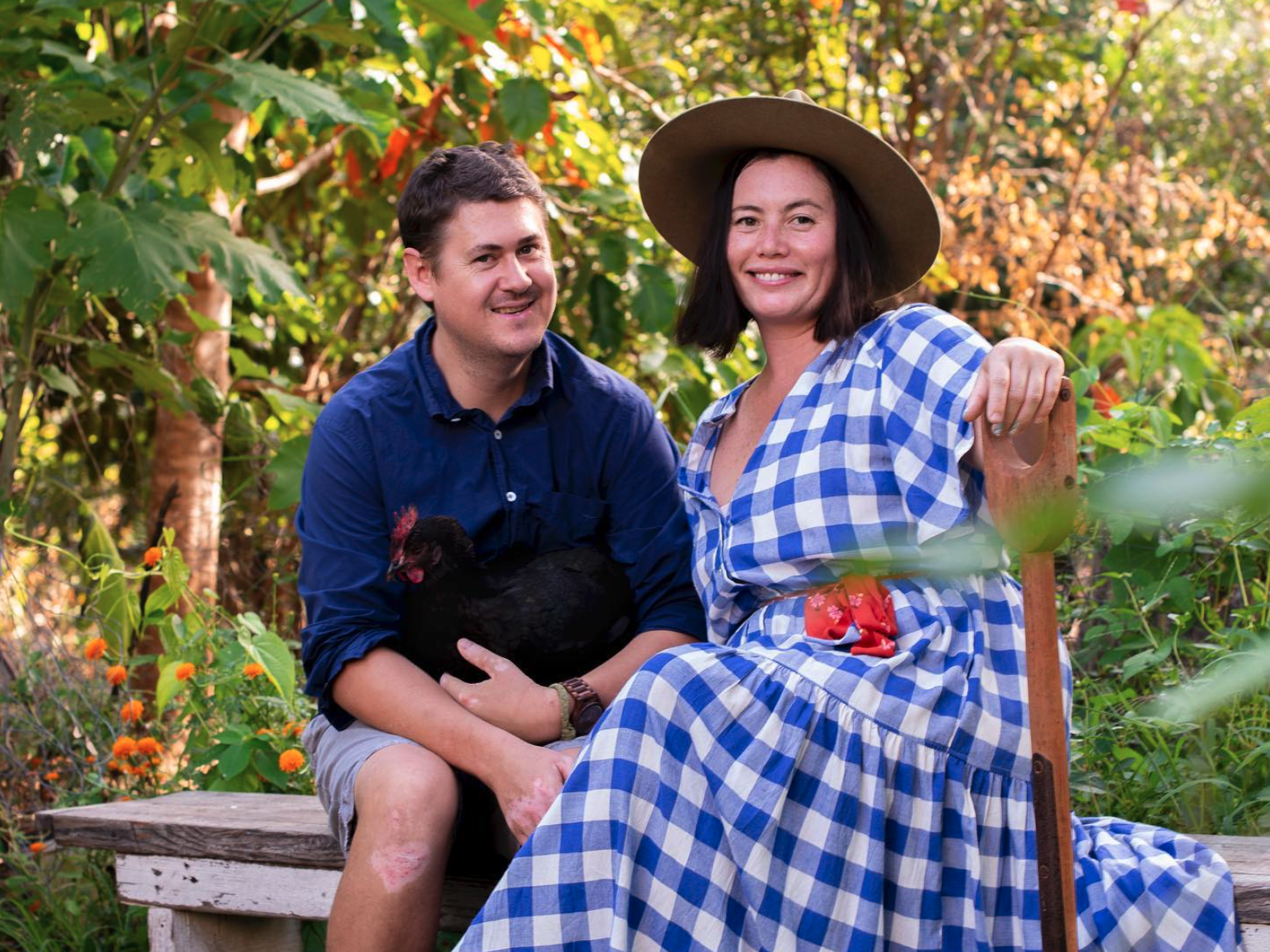 ##MP##
Often booked out months in advance, Oaks Kitchen & Garden is for many one of those 'special' dining experiences that are, heartbreakingly, few and far between.
But that's all about to change.
Restaurateurs Rachael Boon and Ben Wallace are taking their award-winning tropical fare and unmatched service to a second venue in Far North Queensland.
Jungle Fowl, opening in Port Douglas this July, will offer a similar southeast Asian-style menu that's won the team a Chefs Hat and a coveted Gourmet Traveller award.
##BA##
The pair, along with chef Keelan Gallogly, also have a few new offerings up their sleeves.
"Jungle Fowl is going to be a bigger version of Oaks with a fun, relaxed vibe and our style of southeast Asian food," Rachael told Tropic Now.
##PQ##
"The menu will be based on produce from our own garden and other local farmers, with a focus on native and seasonal ingredients.
"Like Oaks, Ben and Keelan will keep the Thai banquet style of sharing food, starting with small plates and working their way through several dishes.
"We'll also have some seats at the bar for walk-ins who'd just like some small plates or a drink.
"Chrissie Cosgrove is coming over from Lizard Island to manage Jungle Fowl, and together we're coming up with an amazing drink menu.
"It will include cocktails inspired by our freshly-grown botanicals and local distillers, as well as an ever-changing wine list with some really interesting natural wines – all available by the glass."
"Oaks Kitchen & Garden has always been BYO wine so we're pretty excited about this aspect of Jungle Fowl."
The announcement follows Ben and Rachael's first foray into the distilling scene: a 'Wet Season' gin crafted with Port Douglas spirits company, Devils Thumb Distillery.
Released last month, it features Oaks' own herbs and botanicals, as well as troppo-trippy label artwork by Rachael – who also runs art studio and gallery Nancy Creative Space.
While they continue to be at the forefront of modern Australian dining, the couple is simultaneously building on a family foundation of quality Thai food and local hospitality.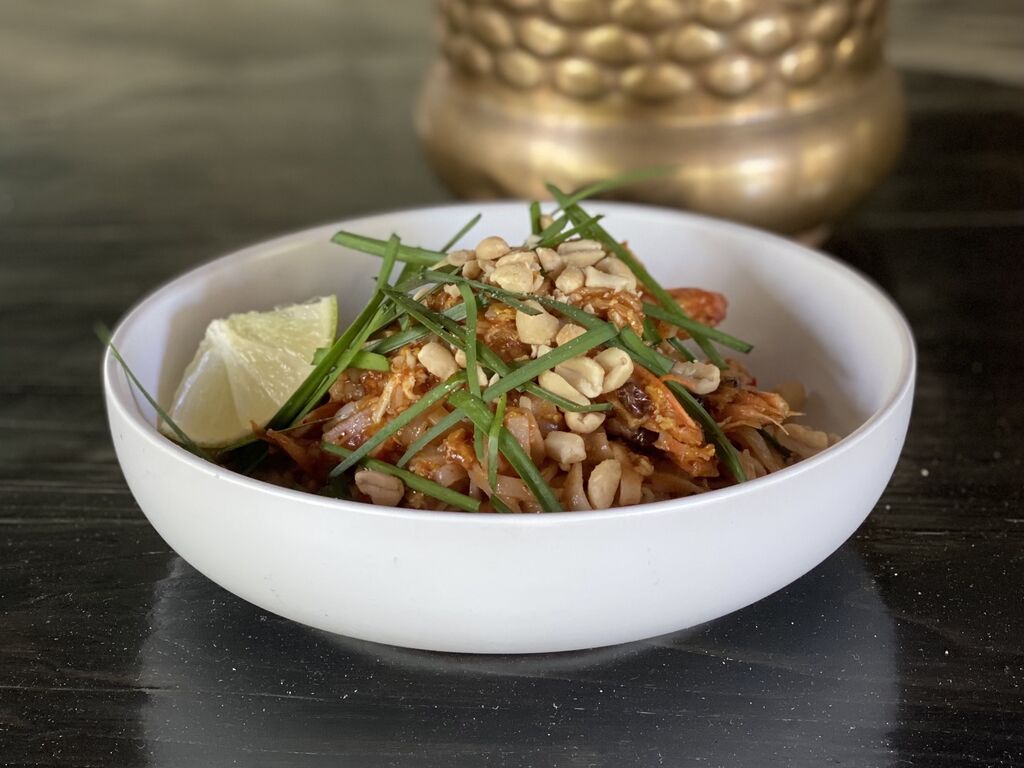 ##PQ2##
"Before that he started Star of Siam (also in Port Douglas) in the early 90s, and eventually had several restaurants along the Queensland coast in Clifton Beach, Yorkeys Knob, Cairns and Brisbane," Rachael said.
"I was working in my dad's Brisbane restaurants at age 14, while Ben has been in kitchens since he was 16.
"My father sold the restaurants to my uncle Delock about 12 years ago, who is now handing over Siam by the Sea to us."
Ben and Rachael are on the lookout for both back and front-of-house staff too, with no experience required for some positions.
"We know a lot of local restaurants are facing staff shortages, and we're creating a strong ethos of on-the-job training in a supportive, relaxed and flexible environment," Rachael said.
"Ben has spent most of his cooking career around the Melbourne restaurant scene, with stints as sous chef at Longrain and the hatted Easy Tiger.
"We know it can be intimidating but we're hoping to build a different hospo culture, with people in our team that haven't previously had the opportunity to get into industry."
As for Oaks Kitchen & Garden, the duo have currently hit pause to focus on Jungle Fowl.
Its reopening – and return to its roots – is planned for September.
##IAA3##
"We never intended Oaks Kitchen & Garden to be a busy restaurant and with its success it has lost some of the intimacy it deserves," Rachael said.
"It's a pretty tight place on our own property and with the reopening we'll limit classes and private bookings to around eight people."
Jungle Fowl, located on 29 Wharf Street, is taking bookings from 6 July.
It will be open for dinner only from 5pm, Tuesday to Saturday.
To book, email [email protected]
Main points
Rachael Boon and Ben Wallace are opening a new southeast Asian restaurant in Port Douglas
Jungle Fowl is the pair's second venue and extension of the award-winning Oaks Kitchen & Garden
The new venue succeeds Siam by the Sea, which has been in Rachael's family for two decades
Port Douglas is such a beautiful area and it should be honoured with vibrant, local produce.
Jungle Fowl is actually in the space that's been Siam by the Sea, which was opened by my father Sakchai in the early 2000s.