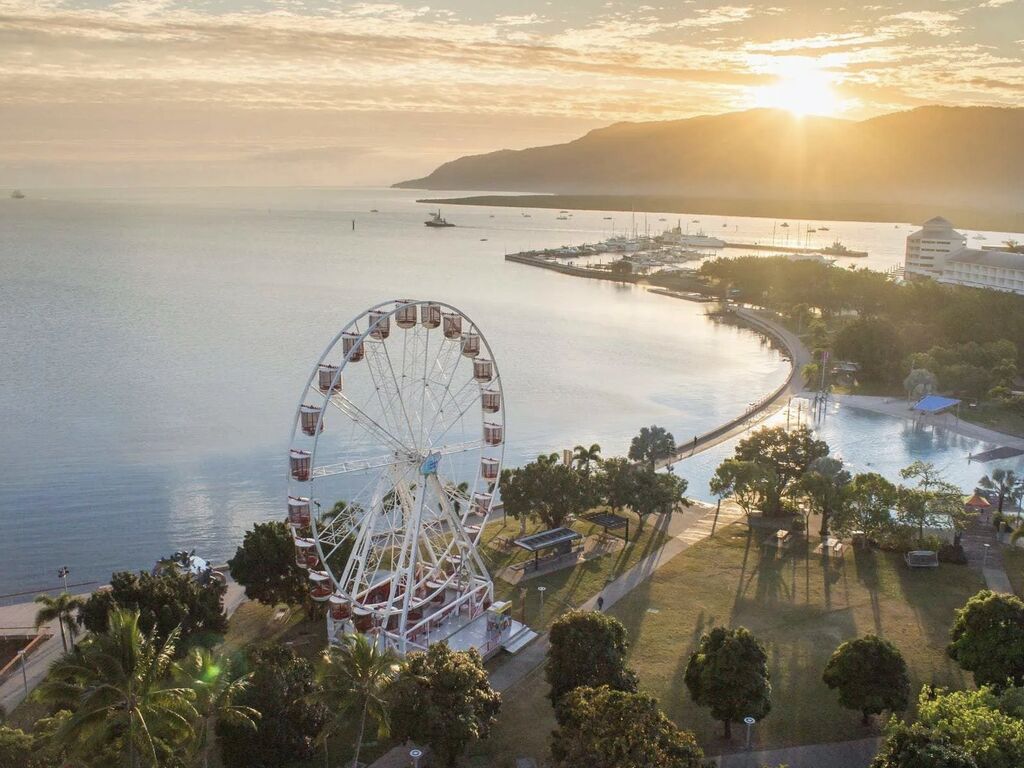 A chance to catch panoramic views over Cairns and its stunning surrounds – and for just $10 a pop – is set to return to the city this week.
The Reef Eye ferris wheel will operate once again on the Esplanade this Friday, 24 June, kicking off the winter school holidays.
The 35-metre-high spectacle was last in Cairns for a three-month trial in 2019.
##BA##
The test run was well-loved by locals and visitors alike, with more than 65,000 rides delivered from September to November.
43 per cent of those were taken up by Cairns residents, according to amusement ride company Westshell.
"The success of 'The Reef Eye' over the 3-month trial we had in 2019 was amazing," said Georgia Cantwell, Operations Manager of Westshell.
##PQ##
"Due to COVID, our return was delayed, but we are so excited to be coming back to Cairns long term."
The Reef Eye will be assembled on the Esplanade over the next four years, with the first season ending in January.
It offers fully enclosed, plexiglass-wrapped gondolas, which are illuminated with changing LED lights.
##IAA3##
Tickets are $10 for adults and $8 for children, while those aged under two ride free.
A six-seater gondola can be purchased for $50.
You can also score a 10 per cent discount if you show local ID at the ticket box.
It's open from 10am to 10pm, seven days a week, beside the Lagoon on the Cairns Esplanade.
Patrons from near and far came to enjoy a most unique experience while absorbing views as far as Green Island and right across the CBD.
Several members of the public spoke with officers at the scene at the time.