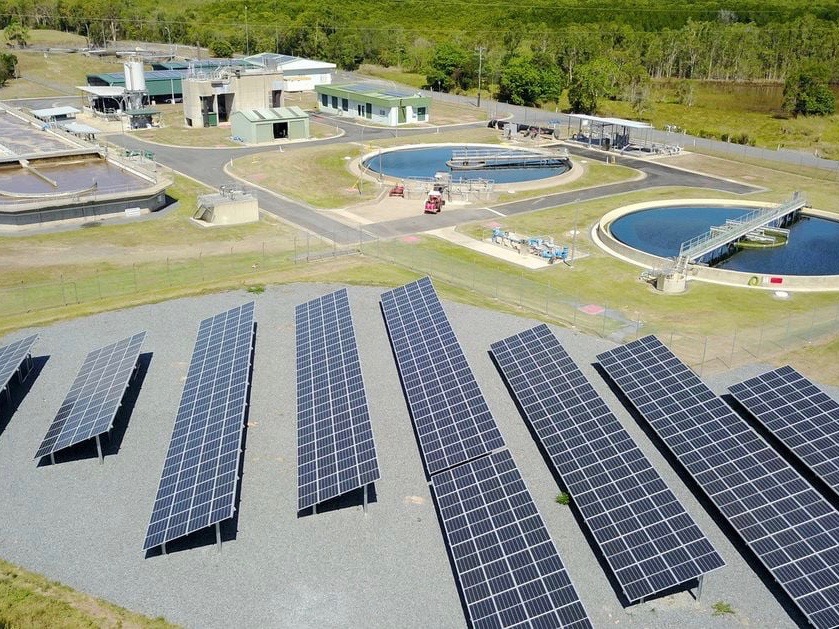 ##MP##
Cairns Regional Council will this week vote on a pathway to achieve net zero emissions for the organisation's operations by the end of this decade.
The Climate Change Strategy 2030 is expected to be adopted at tomorrow's Council meeting, in the same week that severe bleaching has been recorded on the Great Barrier Reef.
The document sets out a move to total renewable electricity and sustainable procurement among more than 100 actions to achieve the target.
"This is the critical decade for climate action," the report reads.
"The natural environment, particularly the two World Heritage Areas of the Great Barrier Reef and Wet Tropics Rainforest, have immeasurable intrinsic value.
##BA##
"They are also the foundation of the region's prosperity.
##PQ##
"A target of net zero emissions by 2030 for Council's own operations is underpinned by reducing Council consumption of electricity and fuel, as well as reducing supply chain emissions."
As well as considering emissions in procurement policy, there are plans for vehicle fleet electrification and the development of a Smart Green Investment Prospectus.
That's because targets now need to cover Scope 3 emissions, which are indirect emissions generated in the wider economy – such as the production and transport of goods and services.
"Reaching net zero is a much greater challenge with the inclusion of Scope 3 emissions, but it is a more accurate reflection of Council's true emissions profile," the report says.
"The inclusion also creates significant opportunity to green Council's supply chain, influence local markets and accelerate the transition to a zero emissions economy in our region."
For the wider community, the report includes objectives to support reductions.
An emissions inventory for the Cairns Local Government Area is planned, while more EV charging stations and E-mobility initiatives will be supported through an Integrated Transport Strategy.
"Most of the region's emissions come from electricity and fuel consumption in the residential, commercial and industrial sectors," the document reads.
"Council plays an important role in the delivery of local emissions reduction initiatives that help the community to reduce emissions.
"This helps to strongly position the community in a changing climate and economy, as we progress to state targets of 30 per cent emissions reduction by 2030 and net zero emissions by 2050."
Between 2010 and 2020 Council reduced its greenhouse gas emissions by 46 per cent through a raft of measures including wastewater treatment plant upgrades, landfill gas management, solar power installations and the rollout of hybrid cars.
WEATHER
ENVIRONMENT
GREAT BARRIER REEF
CLIMATE CHANGE
Main points
A plan to achieve net zero emmissions by 2030 across all Council operations is expected to pass during tomorrow's meeting
Cairns Regional Council will also set initiatives to support the community in reducing emmissions
The state government's target is 30% below 2005 levels by 2030 and net zero emissions by 2050
The longer we wait, the more difficult and costly it will become.